On June 3 on JSC Vadan Yards Okean solemnly put four bottom sections for four of 16-and not self-propelled the sukhogruzovykh two-bilge суден displaced (the river - the sea) swimmings.
On a solemn event of profit not only top officials of the Nikolaev area (governor Alexey Garkusha and first deputy mayor Yury Granaturov), but also deputy minister of an agrarian policy of Ukraine Alexander Shevchenko, director general of the Register of navigation of Ukraine Vladimir Sevryukov, president of the Ukrainian agrarian confederation Leonid Kozachenko, president of the Ukrainian grain association Vladimir Klimenko.
JSC Nibulon on a festive event was presented by Vadatursky' family: general director of JSC JV Nibulon Alexey Vadatursky, his wife and assistant to the general director of the enterprise Raisa Vadaturskaya, his son and deputy general director Andrey Vadatursky.
While workers of plant and even high-ranking officials of area expected arrival of the deputy minister, the director general "Nibulona" didn't waste time in vain. It photographed the gathered people as the ordinary Nikolaev press photographer. It was especially interesting to observe how Alexey Vadatursky directed a lens of the camera on the photographer from "Evening Nikolaev" Alexander Kremko and I made some shots while the photographer Kremko posed for "Nibulon's" general director.
Event which this day was celebrated by "Ocean", it is possible to call historical. As the director general of the Register of navigation of Ukraine Vladimir Sevryukov, "ahead - the intense schedule of work because under the contract between "Nibulon" and plant for the first time for such short time it is necessary to construct so many vessels of such quality" emphasized.
This day to the Nibulon company and his general director many good words were heard.
- "Nibulon" is the only company which delivers grain to the African countries where people die of hunger, - the president of the Ukrainian agrarian confederation Leonid Kozachenko told.
Transfer of all 16-and суден will be carried out to four stages: the first vessel will be transferred till August 15 of this year; the second, the third and the fourth - till August 31 of this year;following four - till October 13 of this year, four more - till November 30, 2009; the last four vessels will be transferred till January 26, 2010.
Alexey Vadatursky plans to go in directly for shipbuilding.
- We always began with something, and became successful, - it told. - After all barges is nearly 4,5 thousand tons of displacement of grain, this real vessel. Besides, on Dnepr these barges can transport in 4-6 sparok, that is at the same time we can пеермещать to 20 thousand tons of grain. Any full-tonnage vessel won't be able to execute these transportations. To us the offer seriously to go in for shipbuilding arrived. I think that our company will know soon as shipbuilding company. And we, nikolayevets, understand that the shipbuilding in Nikolaev has to develop. Many nikolayevets it will be cast in the lot with work in our company. We already made corresponding changes in the charter because we are owners of certain vessels. Soon we plan to have vessels with a deadweight up to half a million tons.
Thanks to it only in 2009 "Nibulon" will create 800 new workplaces.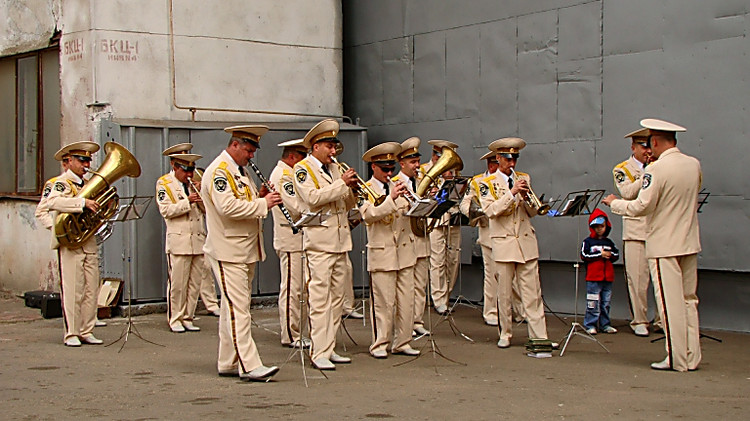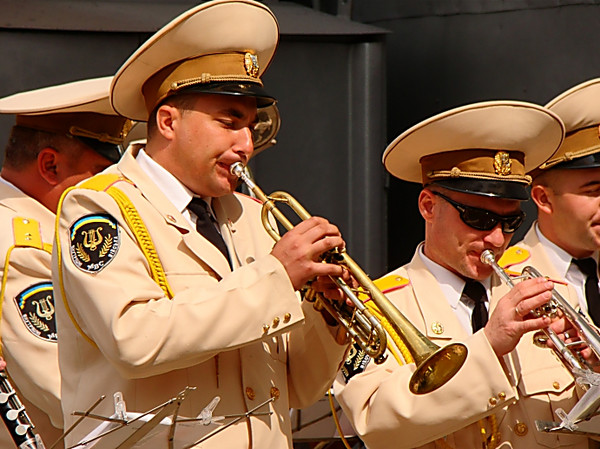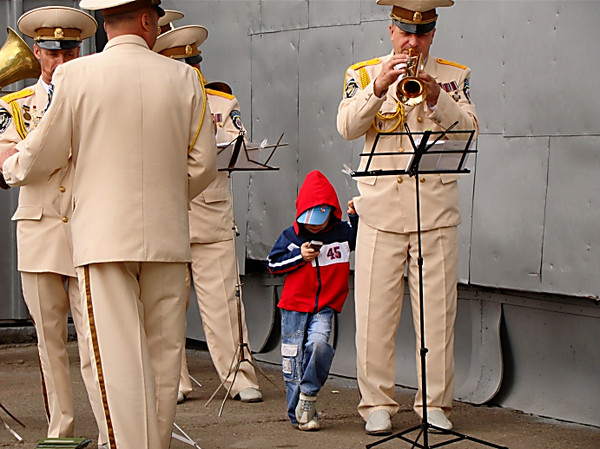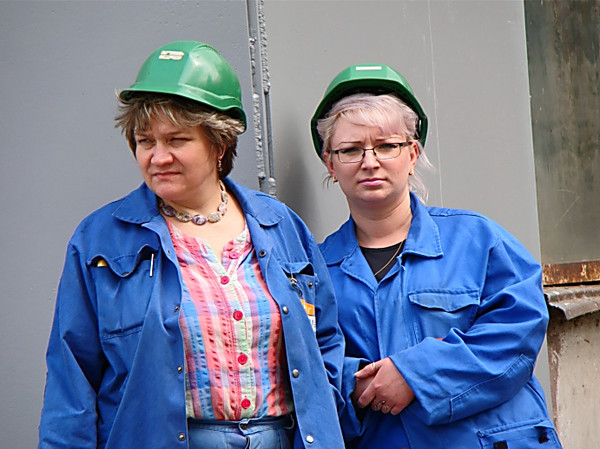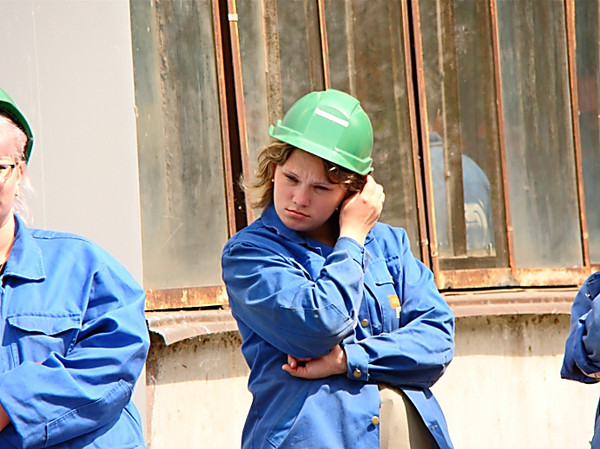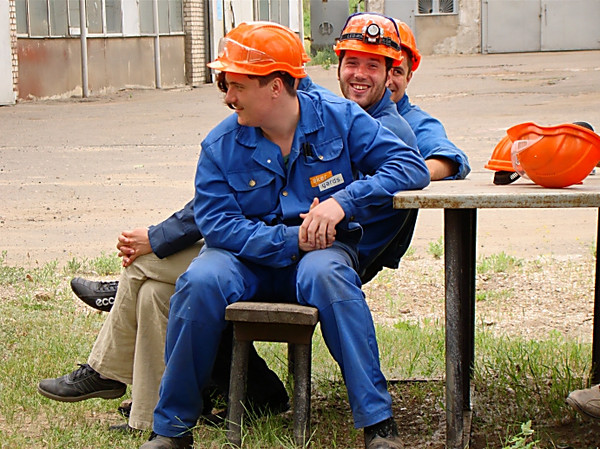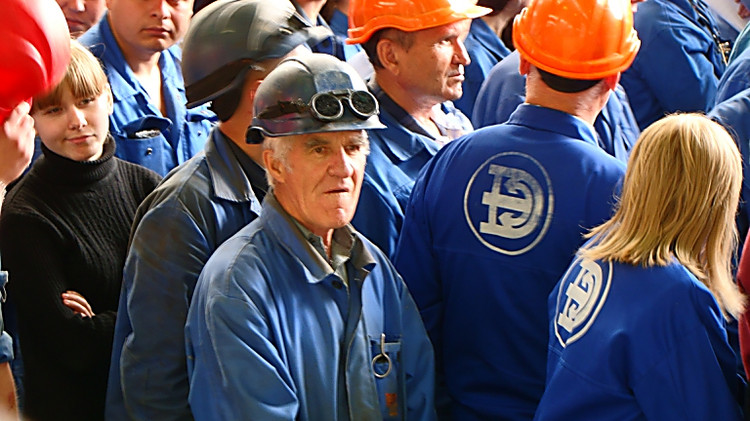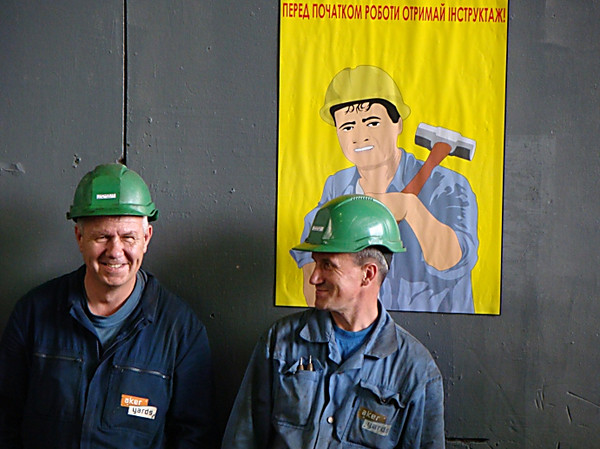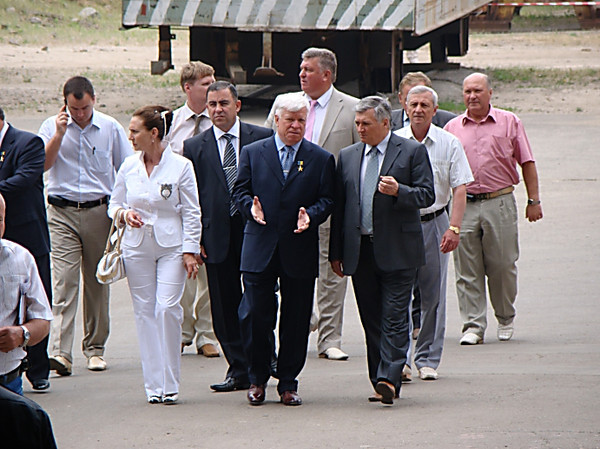 From left to right: assistant to the general director "Nibulon" Raisa Vadaturskaya, first deputy mayor Yury Granaturov, general director "Nibulona" Alexey Vadatursky, governor Alexey Garkusha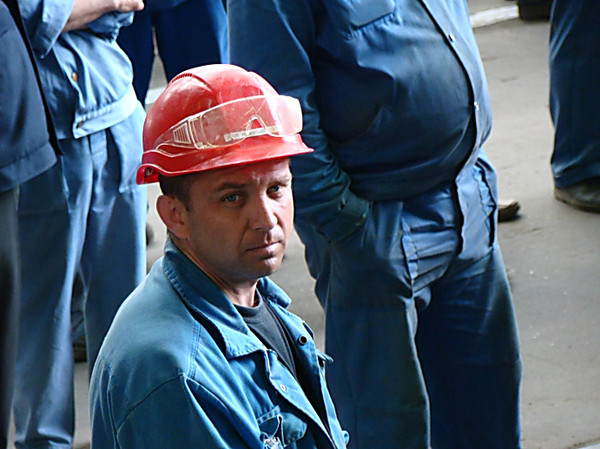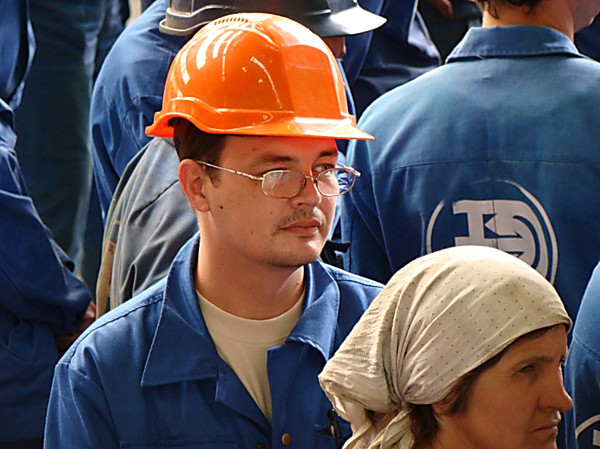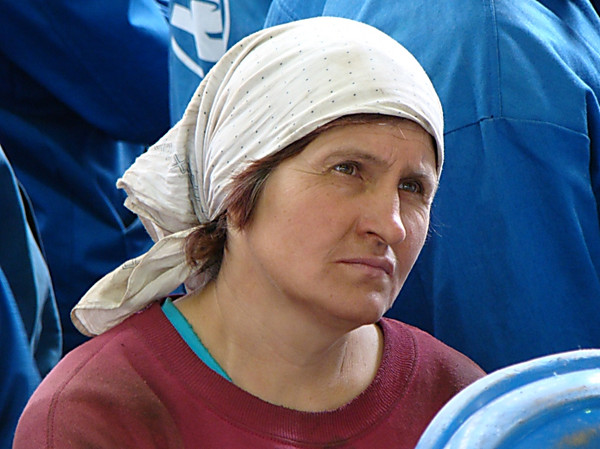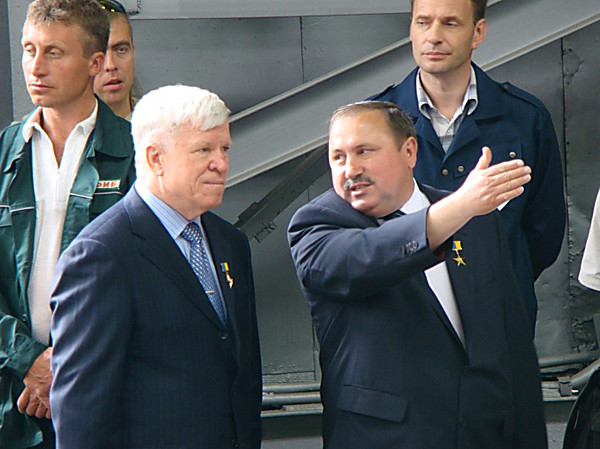 Alexey Vadatursky and director of JSC Damen Shipyards Yards Nikolay Romanchuk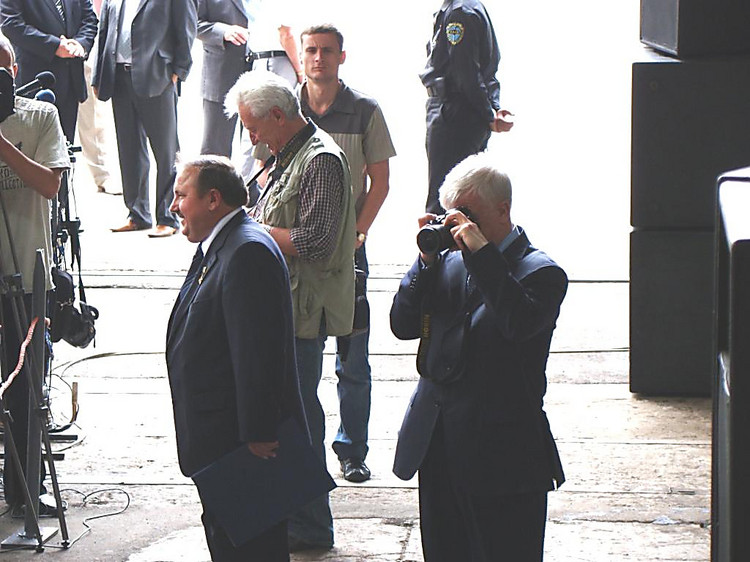 Alexey Vadatursky "earns additionally" the photographer