On Saturday, June 6, in Kashtanovy Square will pass 3-й the open figure skating championship of Ukraine by BMX-09 bicycle.
The day before I took place a press - conference at which project coordinators and Roland Bayrozyan, the head of the Nikolaev youth organization "Alter — Sports" which is the organizer of the championship, told about development of this unusual sport which isn't registered yet officially and is a street sport.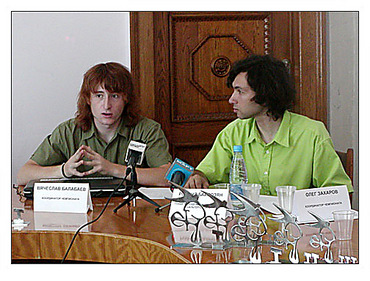 But, despite it, in recent years, since 2000-го, it becomes more and more popular among youth.
About 25-30 athletes will participate in the championship from Ukraine and Russia. At least such quantity confirmed the participation. Among them and two nikolayevets. The chief judge - Danielle Furman from Germany.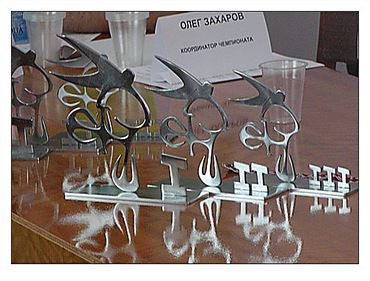 Our city, according to organizers, is "pioneer" of this sport who arose in 60-x years in California.
"Fletlend" as still call figure skating by bicycle, treats the extreme sports, all tricks which are quite difficult, are carried out on a platform of 10 by 10 meters in size, their execution depends only on imagination and skill of athletes.
Their bicycles differ the small weight and sometimes total absence of pedals.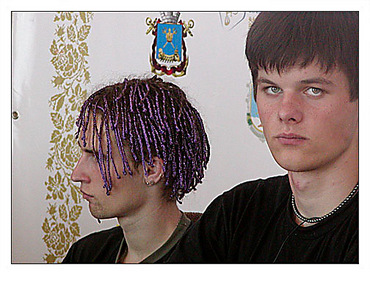 For the first time in the history of the Ukrainian figure skating championships by bicycle in Kashtanovy Square athletes will compete in different categories - professionals, beginners or fans, and girls.
In intervals between selection stages of competitions will pass show - the program in which dancing clubs "Slice" and "Pasadena" will participate, and also "Human Beatbox" from "Aer One" - voice imitation of modern music. And the audience will be able to participate in the competitive Championship program will pass with support of the mayor Vladimir Chaika, management for a family and youth YEAH, managements for a family, children and youth of the Nikolaev Executive Committee of the City Soviet of People's Deputies.
- It is a fashionable sport, - the project coordinator Oleg Zakharov speaks. - We think that through fashion we will be able to propagandize among young a healthy lifestyle.
It is sports - entertaining show will last till 20 o'clock, the strongest Ukrainian professional fletlender becomes known by then.