The economic court of the Nikolaev area fined JSC Annabella for illegal destruction of trees park territories "61 Communards" for the sum more than in 20 thousand hryvnias.
"The inspection which has been carried out by the Nikolaev interdistrict nature protection prosecutor's office with involvement of experts of the state ecological inspection of the Nikolaev area, it is established that the decision of city council No. 178/42 of 09.11.07 JSC Annabella leased for construction it is sports - an improving complex the land plot with a total area of 2240 square meter in the park territory of "61 Communard", - it is spoken the statement of claim of the Nikolaev interdistrict nature protection prosecutor's office.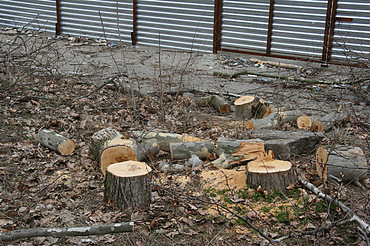 According to the construction project it is sports - an improving complex it was authorized to limited liability company to cut 2 trees. However "Annabella's" guide, probably having decided that similar permissions aren't obligatory, started up "under a saw" 15 trees. Among them there were trees of very solid age, three of 13 barbarous destroyed plane trees in the diameter were more a half a meter!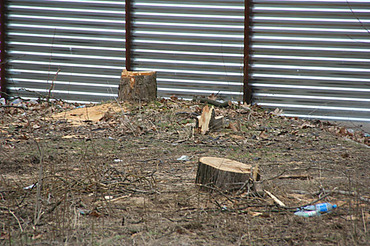 As a result, according to "Dachshunds for calculation of the sizes of the losses put owing to destruction or damage of trees", approved by the resolution of the Cabinet of Ukraine, JSC Annabella counted 20 970 hryvnias of a penalty. Besides, the firm in the income of the state budget has to pay 209,7 hryvnias of the state duty and 118 hryvnias on expenses for is information - technical ensuring trial.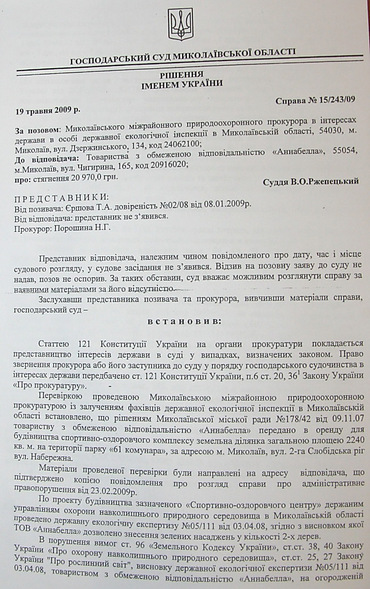 Representatives of JSC Annabella on one of court sessions didn't appear.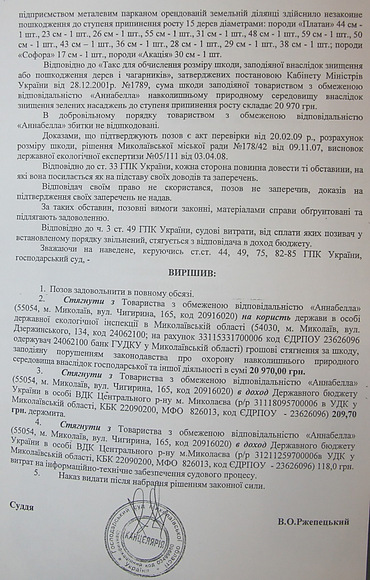 Open there is a question that will be farther? Whether will land on a place of the destroyed trees new, or blighters of the nature from "Annabella", having paid a penalty, will be able quietly to build in the park territory what conceived? And can they on it and counted? Here the city authorities and a depuy corps have to tell the loaded word. Whether only will tell?