At a ceremonial opening of a two-acceptable site "Nikolaev - Dolinskaya" which took place in Nikolaev at the railway station, the Minister of Transport Iosif Vinsky noted that this road already now allowed to increase a cargo transportation twice, and on the end of reconstruction is planned to increase a cargo transportation five times.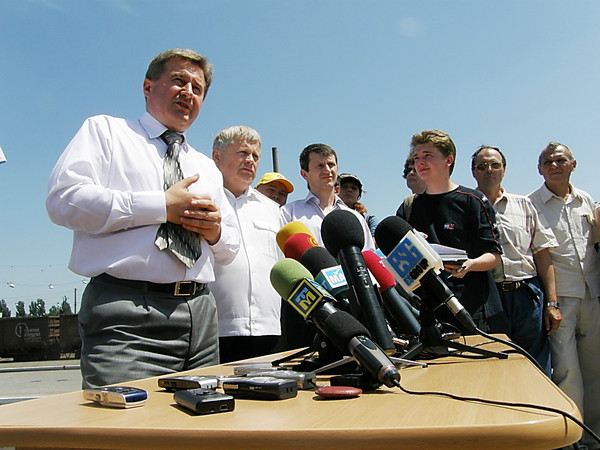 As the correspondent "reports to Crime. Is NOT PRESENT" from an event place, Iosif Vinsky promised to electrify this road and to start up electric trains, and officials already started looking for for this means.
- We passed distance from Znamenka to Nikolaev through Dolinskaya, saw all site is more than 200 km, - the minister noted. - I can report that quality of work high and answers standards.
Nevertheless, the chief of the Odessa iron work Ilya Levitsky saw defects on a site "Nikolaev - Dolinskaya" and stated wishes on their elimination.