Todaydeputy mayor Alexander Zhenzherukha, head of department of work of the markets and complexes of trade pavilions Yury Pererodovandrey Yakovlev, and also deputy of the City Council from BYuT Alexander Kurchenkoand the head of department of support of business activity visited the flower market on Pobedy Square.
The issue of placement of workplaces of tsvetochnik while workers stack the sidewalk was resolved and do a parking. Alexander Zhorzhevich listened to wishes of tsvetochnik, first of all about, whether there can be dealers not in pavilion, and to occupy sidewalk meter.But to pay thus only for this meter, instead of for all width of the sidewalk.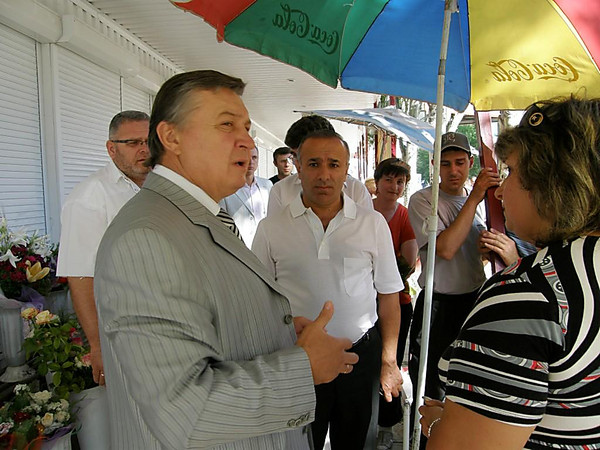 Distinguished guests looked at little shops, a platform, and Alexander Zhenzherukha advisedto the builder Alik Mamedovto establish a peak that flowers didn't stand on the sun on a pavilion roof. While tsvetochnik hide from the sun in niches between shops or hang out rags.
As told "to Crime. Is NOT PRESENT"Alik Mamedov,the preliminary estimate of pavilion - three million hryvnias. Only the sidewalk and a parking which is under construction now, I cost 200 thousand UAH. It took the credit for five years, but wants "to beat off" expenses even if years for 10.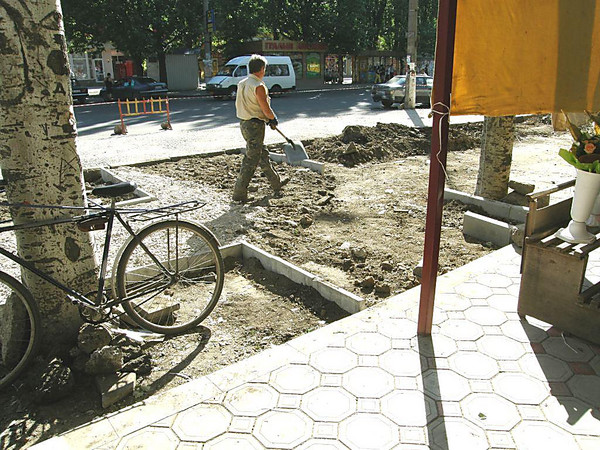 - Ito them I constructed a toilet that they under houses in bushes didn't run, I brought water, the sewerage, the electric power. They now stand on the good sidewalk, and earlier here such dirt was that it was impossible to approach to them. In the winter I let them in pavilion - so GASKO fined me - I from them kopek didn't take. There will be a good complex, until the end of a month I plan to finish all works, and already now wholesalers want to redeem part of the area from me. And they have more than flowers, the prices are lower - but I promised that at first let those who already here works will get a job in pavilion.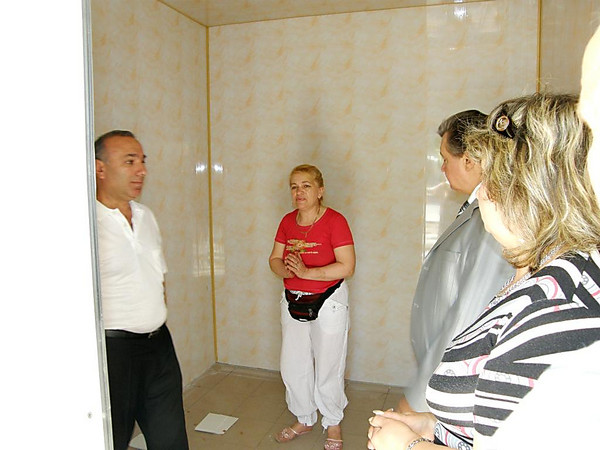 But the most important that the builder officially declared - "rent will be the cheapest, than anywhere in the city - let they go, ask, learn the prices - I will establish the lowest rent.But they can't work for free here - I invested money, constructed a good complex, created all conditions!".
Also we will improve and we will plant trees and shrubs in a zone behind pavilion, we will clean dry trees.
As the cost of rent will be calculated only after final settlements when all works will be finished, it is necessary to wait for the end of month. "Crime. Is NOT PRESENT" will continue to watch events in the flower markets of our city.