Today, on June 11, the city of Nikolaev the leader of social movement "The front of changes"visitedArseniy Yatsenyuk. At a meeting with activists of "The front of changes" which took place in library of the Black Sea state university of Pyotr Mogila,Arseniy YatsenyukI presentedSergey Isakov, as the head of "The front of changes" in the Nikolaev area also I formulated the main priorities of the program.

The first - "new industrialization", that is, restoration of industrial capacity of Ukraine on the basis of the most modern technological achievements. "This point as it is impossible by the way, concerns the Nikolaev area, with its industrial potential. I know that the plant of 61 Communards who is the state enterprise, practically doesn't work. It is an eloquent indicator of work of the state management", - I declaredA. Yatsenyuk.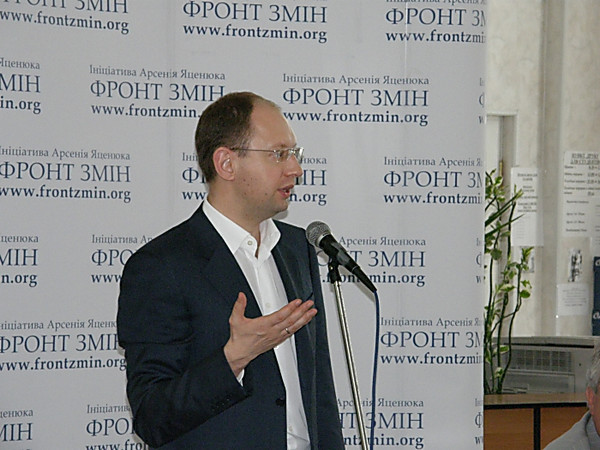 The second - "agrarian revolution" - the maximum use of agricultural opportunities of Ukraine, but on the basis of the most modern technologies. "It is necessary to enter new sales markets of agricultural products. It isn't necessary to become isolated only on commodity turnover with Russia. It is necessary to enter the European markets, but for this purpose production has to be competitive", - emphasizedA. Yatsenyuk.
The third priority - "intelligence of the nation".Arseniy Yatsenyukconsiders that it is necessary to impart all ability to think. "Students shouldn't remember simply. The education system has to be under construction so that the person could develop thinking, after all now the main value the conceiving person", - the leader of "The front of changes" is sure.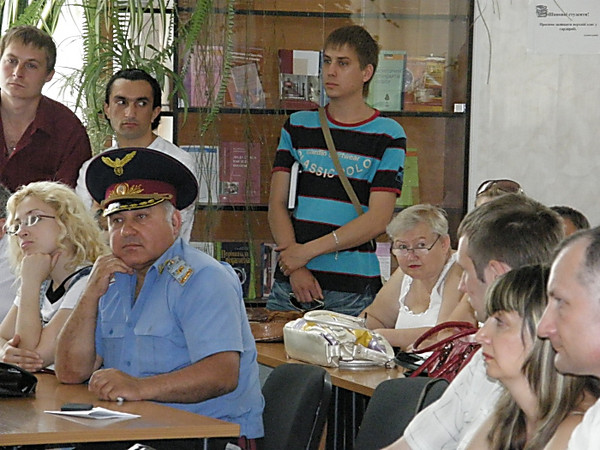 The fourth priority - "strong army". Creation of strong army, according to Arseny Petrovich to allow to be engaged in modernization of the Ukrainian army that will give the chance "to lift" the enterprises voyenno - an industrial complex, and it, in turn will create workplaces.
The fifth priority - "the healthy nation" - includes health care reform. "If to change nothing, ourselves will destroy ourselves. Ukrainians every year becomes less and less", - I toldA. Yatsenyuk.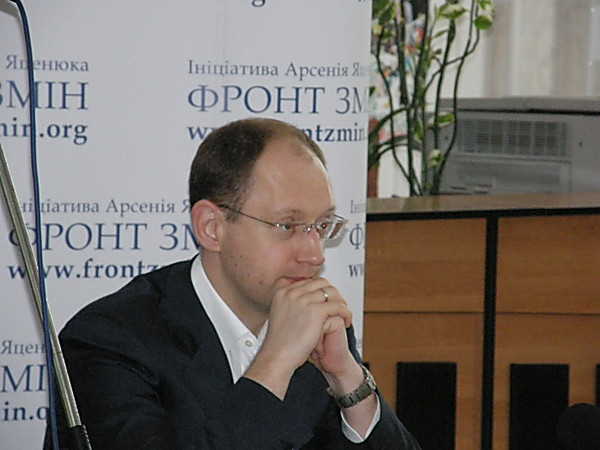 Also, Arseny Petrovich noted that the public organization "Front of Changes" is only the first stage of creation of powerful political force before which in the future there will be important tasks.
"I don't want that ours "The front of changes" I continued split in the Ukrainian society which was introduced in 2004. We the front which unites all Ukraine - the First Ukrainian front - which provides changes of the whole state, instead of the certain territories, separate segments or areas", - the People's Deputy told.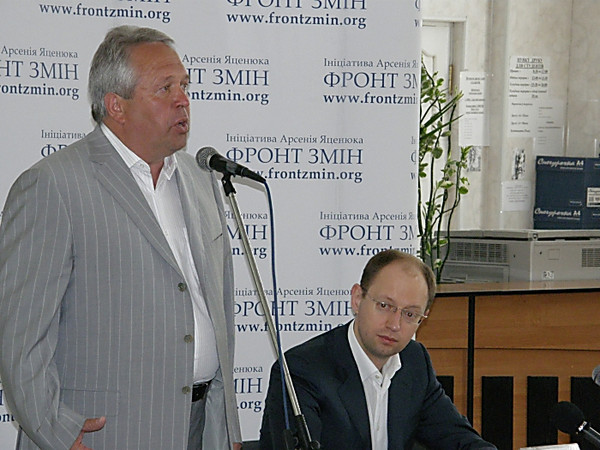 The leader of "The front of changes" noted that the country needs to change political system, to change the relation of politicians to the people and responsibility before it.