War for this bed, of 550 square meters, lasts since 2006. Residents of nearby houses, only having learned about planned building of this green zone, began to organize all protest actions, appealing the power not to ruin the remained green plantings in the city.
But in 2009 session of the City Council was given on favor to the builder: JSC Vezha received the permission for construction of a complex of a fast food and ethnic cuisine on this site, but with the reservation - without fail to consider opinion of residents.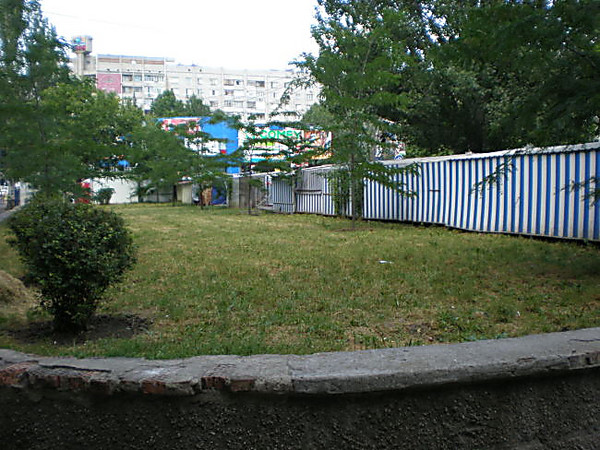 In April inhabitants of houses No. 161 on Lenin Ave. and No. 51 on Dzerzhinsky St., located in 14 meters from a bed, held meeting at which made the decision on inadmissibility of construction on a bed. They sent the protocol of meeting and the collective application for this subject to the Executive Committee of the City Soviet of People's Deputies addressed to the mayor Vladimir Chaika, in YEAH - addressed to Alexey Garkusha, and also to the city organization of Party of Regions. In PR addressed for the reason that the builder if to speak about particular persons, - the deputy of the City Council, "regional" Nikolay Voronenko.
- Voronenko didn't come to our meeting - he then was ill. But at the end of May he called me and suggested to meet that as - that to agree about positive result, and still promised to install me the conditioner, - the inhabitant of the house No. 161 on Lenin Ave. Zoya Bondar (it has to the architect Bondaryu no slightest relation, - simply namesakes) told. - And so I told Voronenko that it isn't necessary to agree with me - it won't turn out! And the house conditioner already is available. At me the loggia comes directly to a bed and if they there construct the complex, what to me - to look at their roof? ! Generally, I refused to it a meeting, and I know that its construction was opposed by all house. Now only we wait that we will be answered by officials from the city hall, the regional state administration and Party of Regions.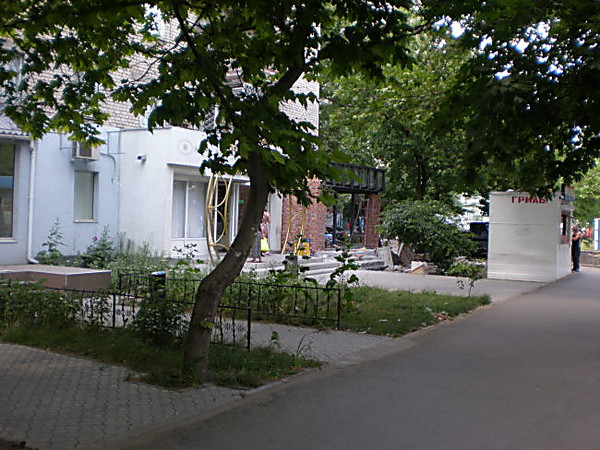 The deputy Nikolay Voronenko answered a question of the correspondent that the builder intends to do in the circumstances, so:
- What to do? We will agree further with people, to look for the compromise solution.Also we won't agree yet with residents - we won't build. Unless by fall is closer - by September - October. We already explained to people that at the restaurant of Ukrainian cuisine we are going to provide at least 5 free dinners to preferential categories, to hold charitable events, but also, we will improve the adjacent territory new trees which we will plant with a lump, we will put small benches, we will lay out everything around a tile - generally, we will make everything beautifully, and still then people will tell thanks to us.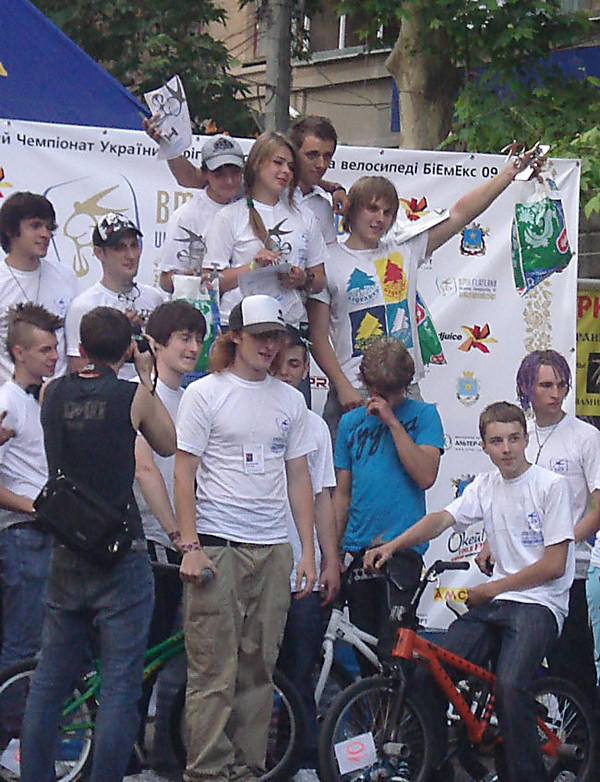 People thanks or not while it isn't known will tell, after all at the moment their opinion is sharply opposite to opinion of the builder. And while the last will look for "common ground" with pig-headed residents, very interestingly, on whose party in this conflict there will be the power which is standing up at full blast about need of preservation in the city of green plantings?