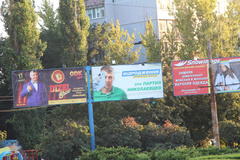 Observers of the Civil SUPPORT network fixed active work of political parties during the summer. In spite of the fact that officially start of electoral process it was given on September 5, parties and probable candidates became more active summer still in the beginning.
Reported about it in a press - service of the Civil SUPPORT network.
Billboards, the social help, activization of work of local administrations is that observers of the SUPPORT first of all in the cities of regional value fix.
So, in Pervomaisk the Radical party of Lyashko which is led by Alexander Abubakirov, uses external and street propaganda. Also «radicals» from August 17 to August 27 organized summer camp for children - immigrants and from needy families in national park «Bugsky Hail» , where for consecration of the district priests were invited.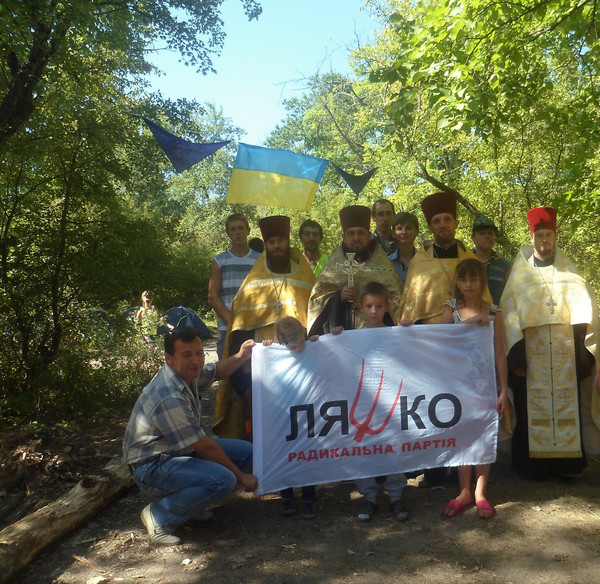 Other situation in Voznesensk, where first of all active still National Democratic party of Ukraine and its leader Kirill Nekhimchuk. Gradually also the acting mayor Vitaly Lukov becomes more active.
But the greatest number of political advertizing prevails in the regional center - Nikolaev.
So, according to territorial administration, only for the last three months 18 local organizations of political parties were registered. In the city street, external political propaganda of such parties as is observed «Freedom» , «Oppositional Block» , IN «Batkivshchyna» , «Our Edge» , «Self-help» , «Revival» , «Solidarity - Petro Poroshenko's Block» , «Party of simple people».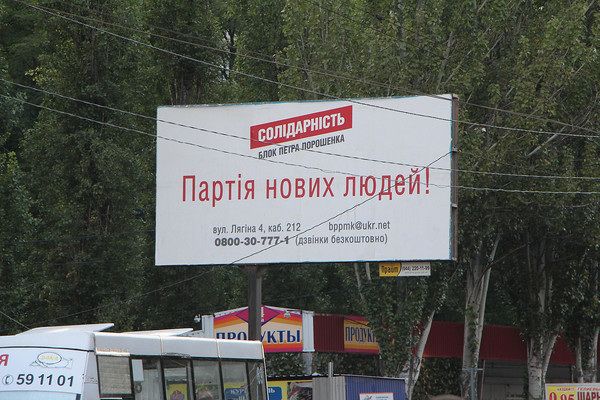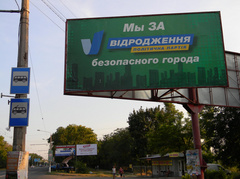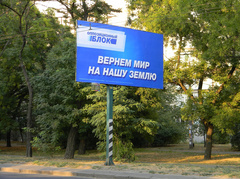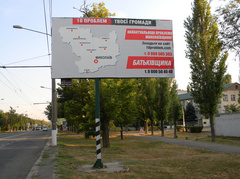 Besides, around the city it is possible to observe billboards with the image of potential candidates: Igor Dyatlov, Alexander Senkevich, Tatyana Kazakova, Inna Kibzun, Artem Vashchilenko.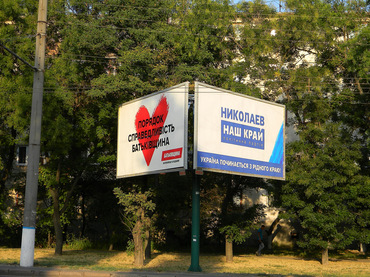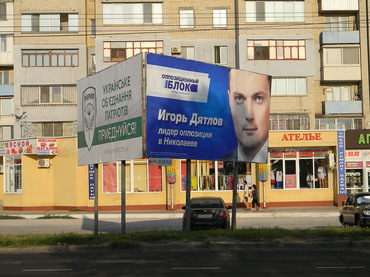 Social programs of some potential candidates started working actively.
So, the mayor Yury Granaturov who it will be probable to stand in mayors from party «Our Edge» , I sped up work of the program «Nikolaev yard» , according to which the municipal enterprises for budgetary funds constantly repair the Nikolaev yards and establish playgrounds. All its activity is lit constantly by the Nikolaev mass media.
People's Deputy, chairman of the regional organization of party «Revival» Artem Ilyyuk carries out the program «Deputies from our yard» , where in each yard so-called primaries of future candidates are held.
Also, the deputy of city council, the party member meets nikolayevets also «Petro Poroshenko's block - Solidarity» Igor Kontsevoy, but thus gives to No. 28 SOSh hundred tickets to the pool.
All charitable activity of parties and her certain candidates has signs of pre-election campaign which began on the eve of electoral process.
The civil SUPPORT network reminds that according to article 54 of part 1 «About local elections» to carry out political propaganda only the registered candidates in the relevant commissions have. Therefore activists of the SUPPORT urge not to hesitate and not to wait for a deadline for registration, to open election funds and to carry out pre-election campaign according to the Law of Ukraine «About local elections».
As it was reported earlier, according to the resolution No. 238 of 09.09.2015 «About the adoption of distributions of a subvention from the state budget to local budgets on preparation and elections» Nikolaev regional public administration will receive 32 million 393 thousand 100 hryvnias.