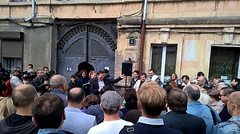 The governor Saakashvili takes active part in to support of the candidate in mayors from BPP «Solidarity» and the acting adviser to the chairman of RSA Sasha Borovik, at which, according to him there is no money on election campaign.
Reports about it "Duma".
So, today the high-ranking officials met with Moldavian's inhabitants. In house number 4 on to Lazarev Street Sasha Borovik spent the childhood.
At a meeting were present the pianist Alexey Botvinov, «gentleman» Oleg Filimonov and actor and public man Yakov Gopp.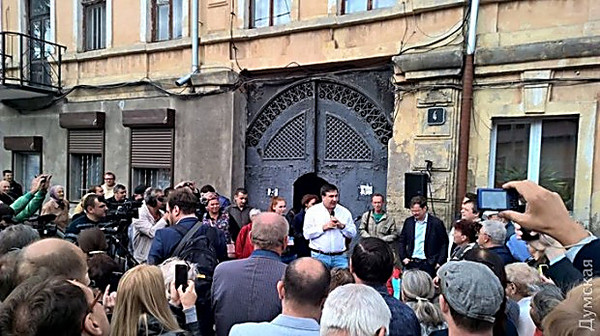 The applicant in mayors of Odessa from party «Solidarity» —Petro Poroshenko's block» Sasha Borovik caused on televised debates of one from the possible competitors in fight for the mayor's chair.
We will remind, itself the candidate Sasha Borovik called all creative inhabitants of Odessa to become volunteers in it companies.
Earlier it was reported that the head of Odessa region Mikheil Saakashvili in working hours agitated for candidate in mayors of Odessa Sasha Borovik.