Today, on August 11, banks of Nikolaev exposed plates with dollar rates figures on which testify to the next rise in price of the American currency.
"Imeks - bank" buys today dollar on 8,16 UAH, and sells - for 8,24. In "The express - bank" a buying rate of the American currency - 8,14 UAH, sales - 8,22. The Kievan Rus' bank "asks" 8,23 UAH for dollar, and is ready to sell them for 8,15. The Poltava bank exposed a course 8,132/8,20.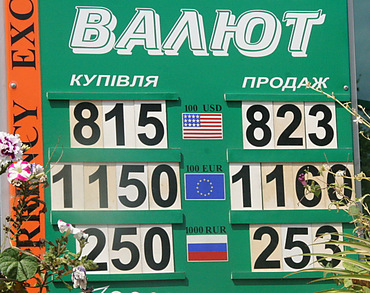 Similar processes can be explained with several factors. In - the first, approach of fall. It is known that the course of the Ukrainian national currency with the termination of summer falls. Besides, it is necessary to remember that the collapse of hryvnia began fall of last year.
The second reason - the crisis raging now in the world, connected with a non-return of the bank credits. And also - decrease in liquidity of a banking system.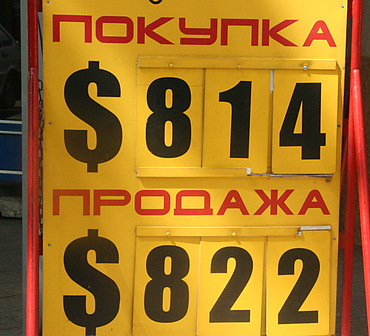 Coming nearer presidential election too affected a low rate of national currency. So, in 2004 against rather stable economy before elections I cost dollar nearly 6 hryvnias.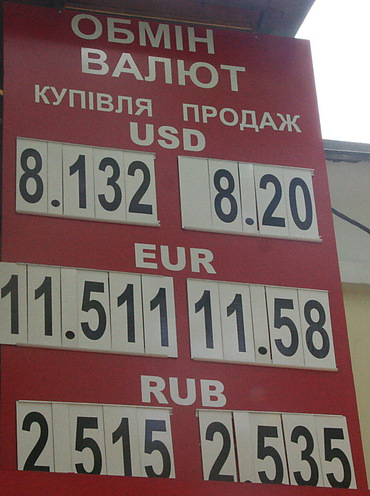 Forecasts of experts in this plan are unfavourable. It is expected that the hryvnia will continue the falling. However, time will tell.