The mayor Vladimir Chaika today, on August 12, met delegation of of Dedzhou, China, led by vice-the mayor - Keng Zhimin. Heads of the cities signed the cooperation agreement and partnership.
The first meeting with representatives of business and city management Dedzhoy took place 1,5 years ago, already when Vladimir Dmitriyevich visited with a business trip in China, was decided to begin cooperation.
The Chinese partners want to offer Ekvator and Vadan yard Okean plant the energy saving technologies which cost in China is much cheaper than solar batteries of the European production.
Tomorrow the Chinese delegation plans visits for such Nikolaev enterprises: "Sebinsky sausages", "Vadan Yards Okean", "Equator" and ChSZ plant - the last - for the proof of that the shipbuilding in Nikolaev still exists.
Visit in Regional торгово - industrial chamber where the delegation will meet and heads of the advanced enterprises is also planned.
And our mayor questions of how the delegation eats interested and whether well it was arranged. When Vladimir Dmitriyevich was convinced that the delegation well was arranged, he invited Chinese to remain in Nikolaev to the City Day, that is still exactly for a month, and, time Nikolaev - the city of brides, to settle them in private houses and to feed with home cuisine.
The Chinese delegation also noted beauty of local girls, warm and heartiest welcome. And also very benevolent citizens.
Mayors exchanged gifts (it is characteristic that both parties presented each other vodka), and followed for dinner with tasting...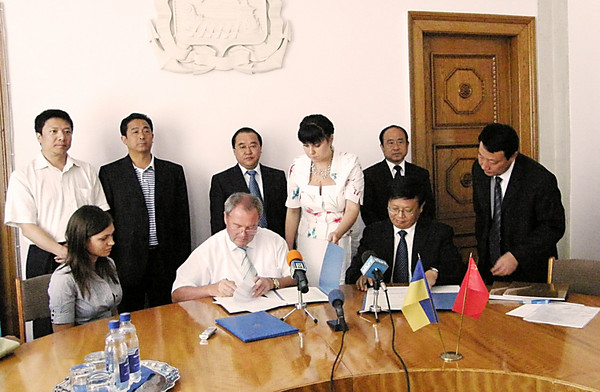 Signing of contracts on cooperation of the cities of Nikolaev and Dedzhou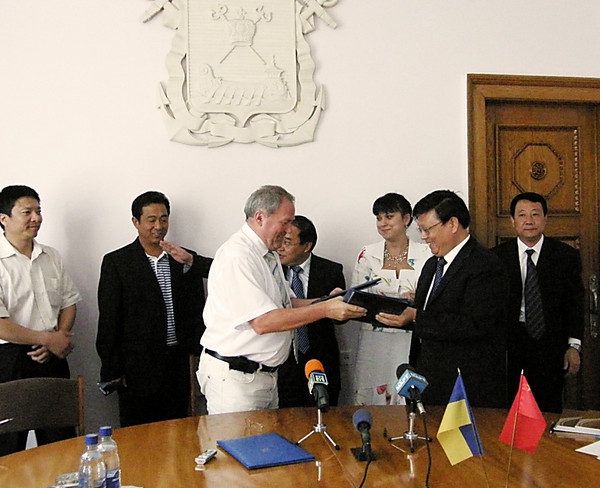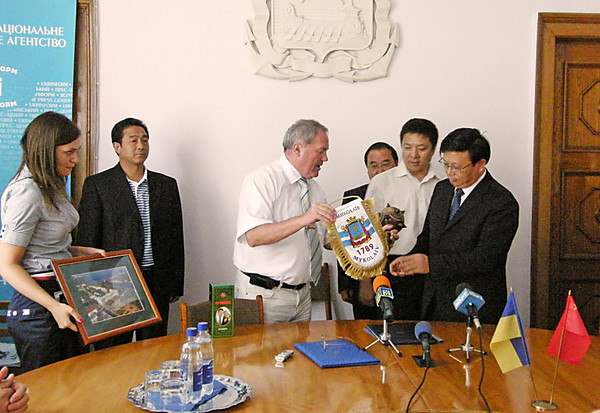 The seagull gives a photo of Nikolaev, a mace, a pennant and Nettle vodka with a portrait "a young eagle" Poplavsky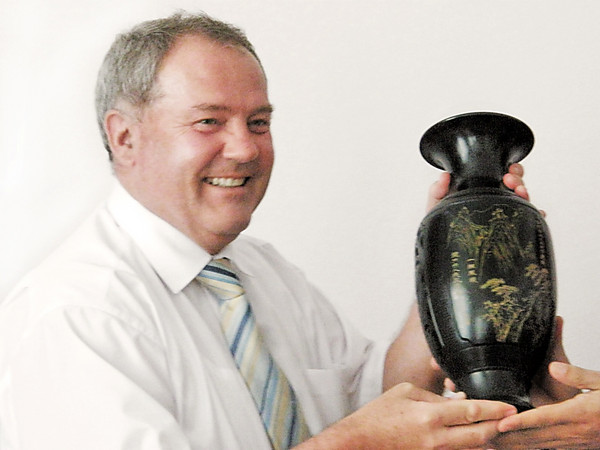 Vase from a stone of the sacred mountain with a donative inscription personally to Vladimiu Chaika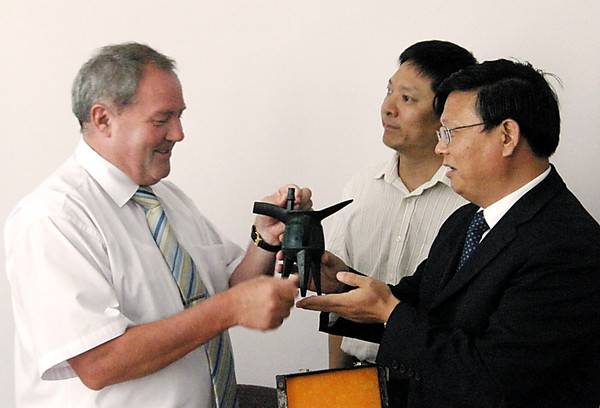 The stylized shot glass for vodka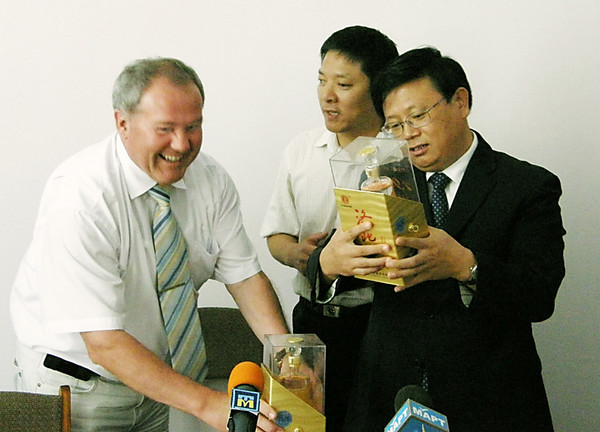 Vodka from Chinese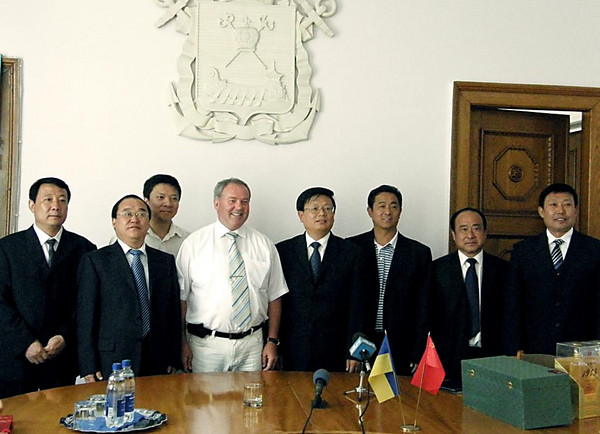 All delegation from Dedzhou with the mayor of Nikolaev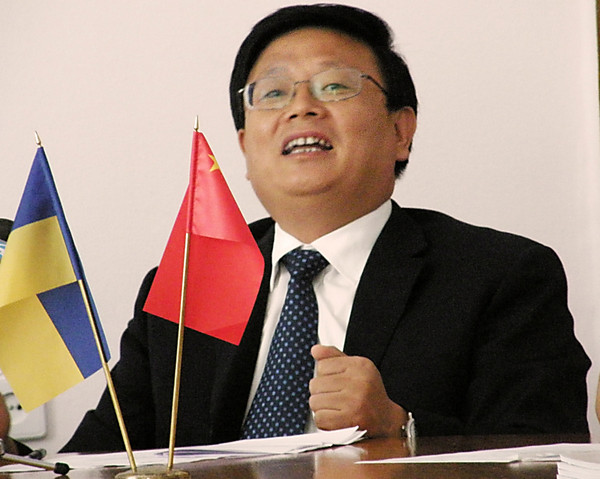 Mayor Dedzhou Keng Zhimin