To withdraw the scandalous Statement as unfriendly and such which harms to good-neighbourhood between Ukraine and Russia, and also in front of Ukraine from the President of Russia D. Medvedev representatives of the Ukrainian people's party who picketed today embassy РФ.Об it publicly demanded to apologize reports a press - UNP Nikolaev regional organization service.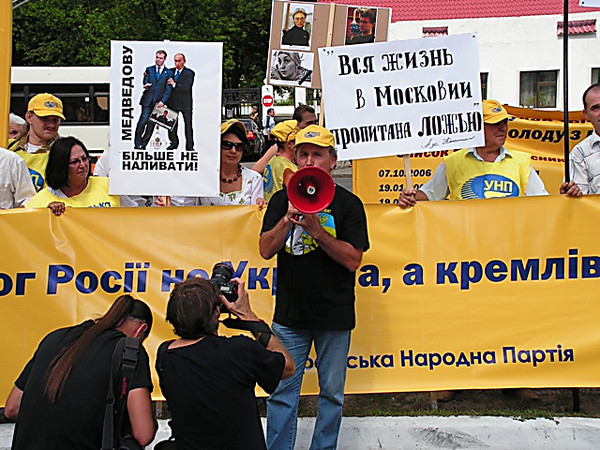 Posters under which picket was carried out, contained the figures which are completely denying reliability of the facts declared by the Russian president. In particular, picketers presented the comparative table of satisfaction of educational needs of Russians in Ukraine and Ukrainians to the Russian Federation in 2008 \2009 academic year, and also raised rhetorical questions to the leadership of Russia: "For the football player Ronaldo pay - 129 million dollars. For rent of base of the Black Sea fleet - 97 million dollars", "For us gas - the most expensive in Europe, for you - the cheapest transit. Also it is anti-Russian policy? ? ? ". Considering it, representatives of UNP stated belief that "The enemy of Russia not Ukraine, and the Kremlin power".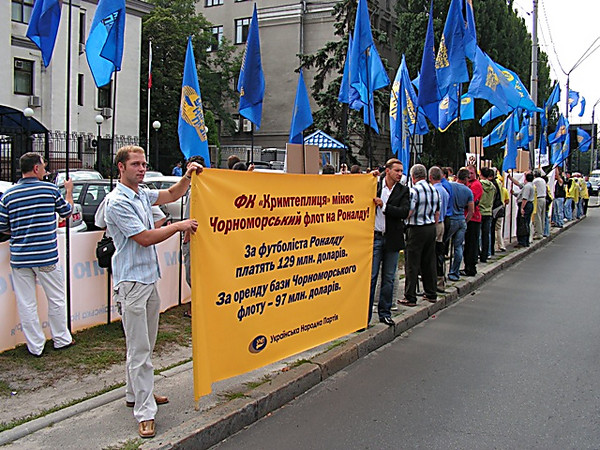 Under Embassy of the Russian Federation in Kiev the Ukrainian people's party also reported that in case of ignoring by the leadership of Russia of its requirements, tomorrow similar actions will take place under the Russian representations in Odessa, Kharkov, other cities of Ukraine.