On Saturday, August 15, about three o'clock in the afternoon on Oktyabrsky Ave. two cars faced - Daewoo Nexia crashed into VAZ-2109 belonging to the State traffic inspectorate in the Nikolaev area.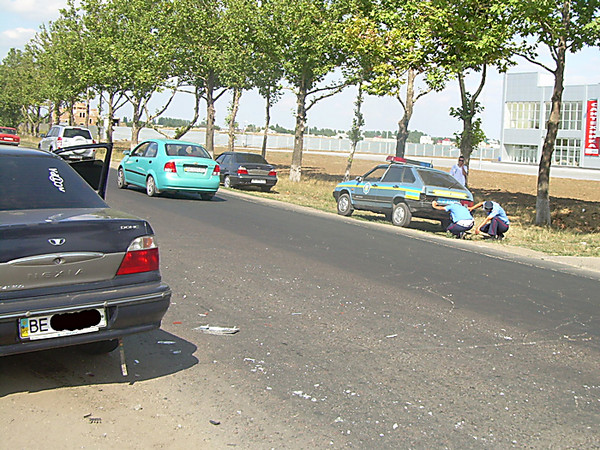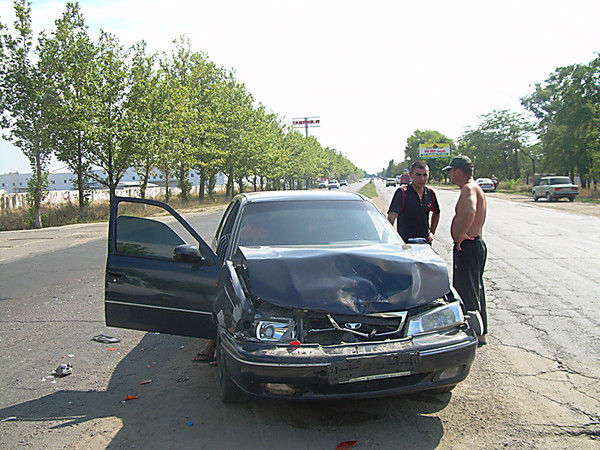 The car VAZ-2109 in which there were two employees of GAI, went from the Ship area towards the downtown. On a stage, near the My House supermarket, Daewoo Nexia which also moved towards the city crashed into VAZ-2109. The blow was so strong that the car of GAI officers threw out on an oncoming lane. Fortunately, nobody suffered.
Owing to road accident Daewoo Nexia have considerable damages of a front bumper and a cowl, headlights are also damaged, at VAZ - headlights are broken and the luggage compartment is damaged.
As it was succeeded to learn "Crime. Is NOT PRESENT", the driver of Daewoo Nexia works as the driver in a taxi service "Aster".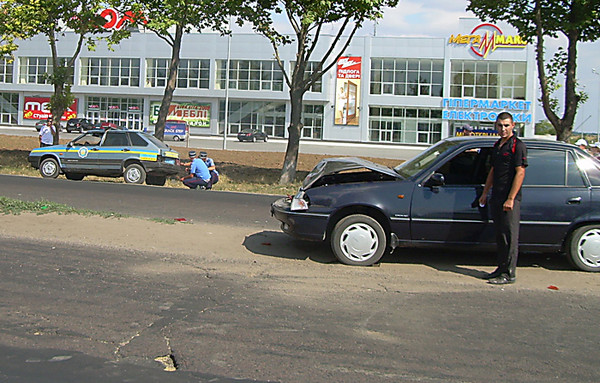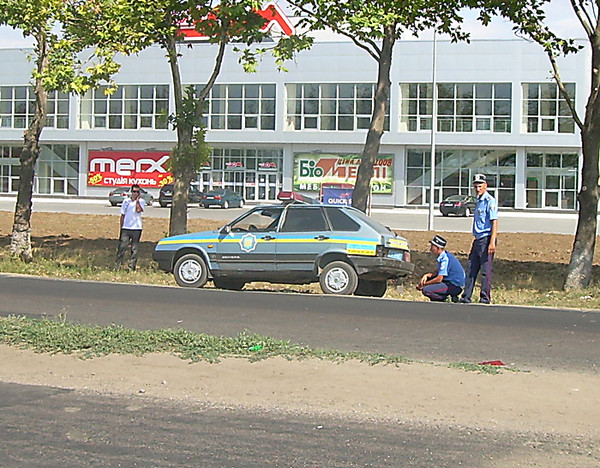 According to eyewitnesses, GAI officers braked and wanted to make a turn. The driver of Daewoo Nexia didn't choose the safe speed owing to what I crashed into an official car