On August 20 on Soviet (crossing with Shevchenko St.) representatives of AND firm which specializes on release of measuring instruments of arterial pressure and pulse, and also physicians measured pressure by everyone. The initiator of an action - All-Ukrainian medical society.
Behind six little tables with advertizing production of "AND" of the nurse, students of medical school and managers of firm measured to nikolayevets a waist and pressure. Nearby there were professional doctors who could consult everyone.
- The hypertension is an illness No. 1 and at us, and around the world, - the representative of firm "AND"commentedIgor Garagulya. - Statistical data which are written down by consultants, will be provided Nikolaev облздраву. If the person has a serious situation, we take from him coordinates, data on a registration, a surname, a name, a middle name. We will transfer these data in a residence that doctors could contact the person and invite him to additional inspection.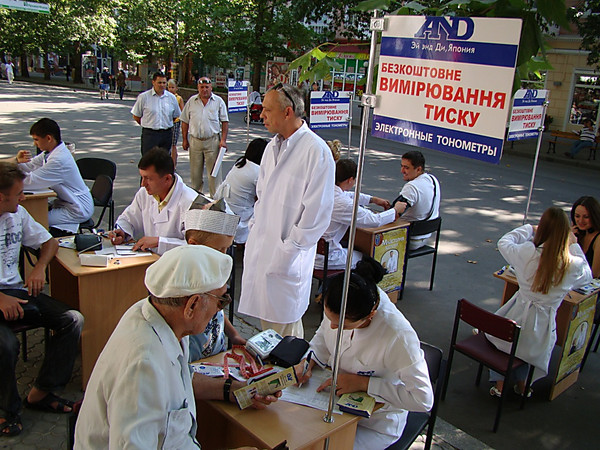 Waist to nikolayevets measured because this parameter has a direct bearing on health.
- According to the international standards the waist of the man shouldn't exceed 102, female - it is no more than 88 cm. If waist volume is an indicator of more that the person has an excess weight. And it, naturally, influences an elevated pressure, - toldIgor Garagulya. - To Americans to us it is still far, but about 30 percent of Ukrainians suffer today excess weight.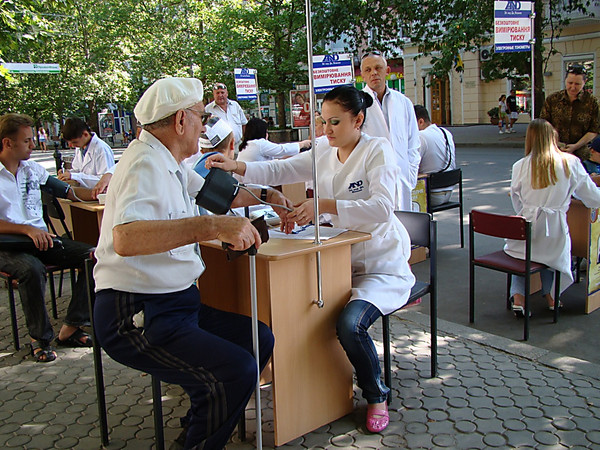 As the president of All-Ukrainian medical societytoldOleg Musy, this project started four months ago.
- It is the first action which we hold, - he told. - About new year it is planned to hold three similar actions on which citizens will be able to measure sight, to consult concerning diabetes. The action which takes place today in Nikolaev, takes place in only 23 cities of Ukraine. In each city of people advises from two to four doctors.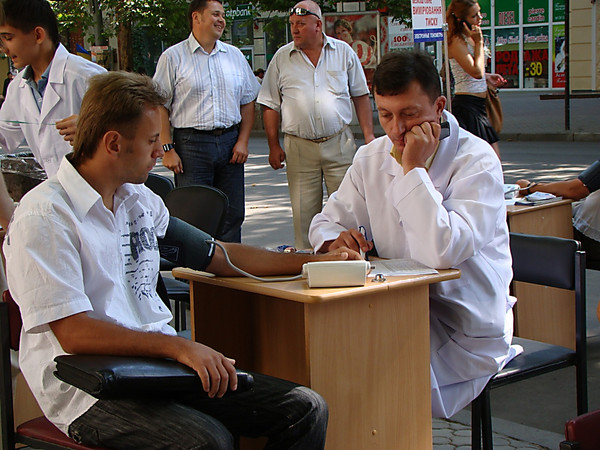 The action took place with assistance of Public council of Ministry of Health, regional and regional administrations, the City Council, a regional and municipal government of health care, the centers of the health, the highest medical educational institutions.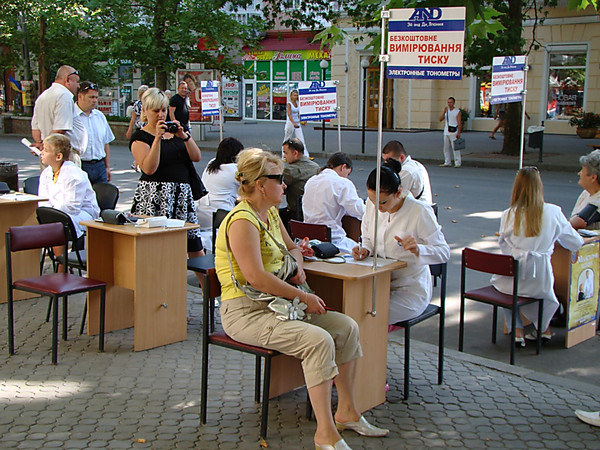 VIDEO