In a recreation center of Shipbuilders on August 21 it was possible to see many recognizable persons. 18-й anniversaries of independence of Ukraine came to a ceremony of celebration the head of "Nikolayevkhleba" Anzor Ishkhneli, Irina Gudy, the head of the publishing house of the same name, chiefs of managements and hospitals, the mayor, the governor, deputies of the City Council and many others.
Opening of action began with live performance of the national anthem, is absolute without music. Further the governor of Nikolayevshchina Alexey Garkusha congratulated citizens and bragged of achievements of area.
- This year there was no month when we wouldn't implement the plan for receipts in the budget. The Nikolaev area is on the fourth place among regions of Ukraine on industrial production, on the first - on a financial state and on the fifth - according to the solution of social problems. The most part of means goes to the sphere of health care, education and the social sphere. This year we finished repair in regional hospital, regional children's and infectious hospitals. Soon repair in a tube - and oncology dispensaries will end.
- 90 percent of the regional budget have a social focus, - the deputy head облрады Vladimir Pashchenko confirmed words of the governor.
The mayor of Nikolaev Vladimir Chaika after congratulations on anniversary of independence of Ukraine passed to a City Day holiday.
- We prepare gifts to Nikolaev are three squares of the European type. It is the square on streets Garden, Lyagina and the square of the admiral Makarov. And today the first municipal archive opens, - at the end of the speech the mayor added. - I want to congratulate you on this anniversary of death of our state.
The chief officials of the city congratulated outstanding figures of Nikolaev and the Nikolaev area. The governor handed over awards, the mayor - diplomas. Among the awarded - representatives of "Dawn", "Pervomayskdizelmash", "Teploenergo" and other enterprises, and also foremen, accountants and many other workers. The chief physician of BSMP Alexander Demyanov and the chief physician Spidtsentra Irina Kochergina are also awarded.
In a concert which followed official congratulations, musicians of the Nikolaev philharmonic hall took part. Among them as the musician the Nikolaev sculptor Victor Makushin - the author Chernovolu's monument that made a speech at crossing of streets Nikolsky and Big Sea, a monument to Potemkin that at crossing of streets Admiral's and Garden and other monuments in Nikolaev also.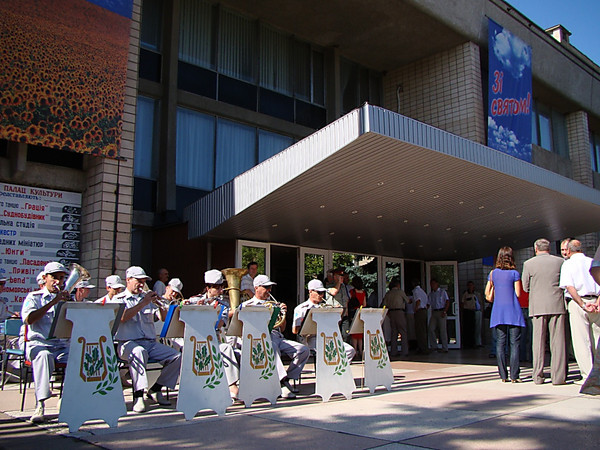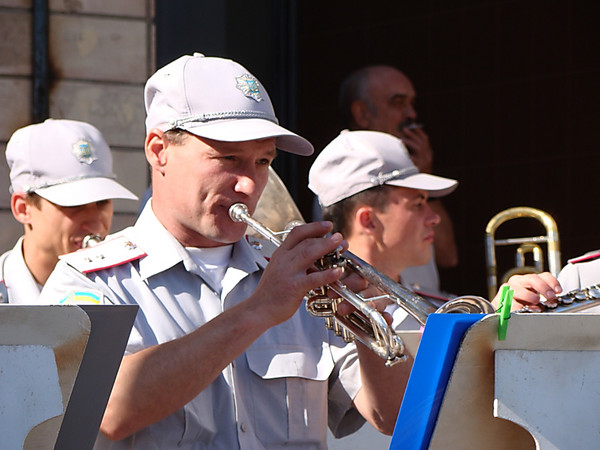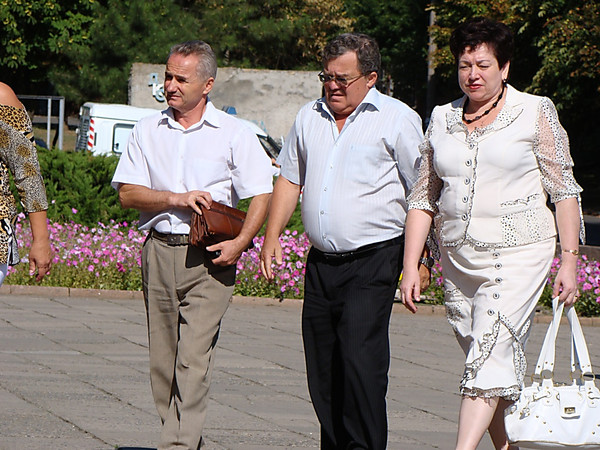 In the center - the secretary of the City Council Vladimir Korenyugin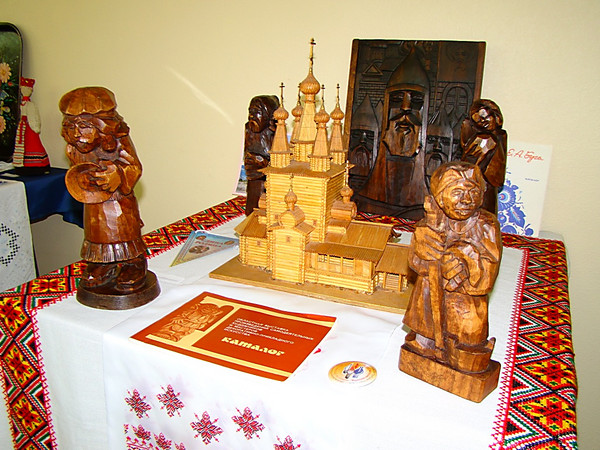 In the hall of a recreation center of Shipbuilders - an exhibition of products from a tree, bench hammers, books of local publishing houses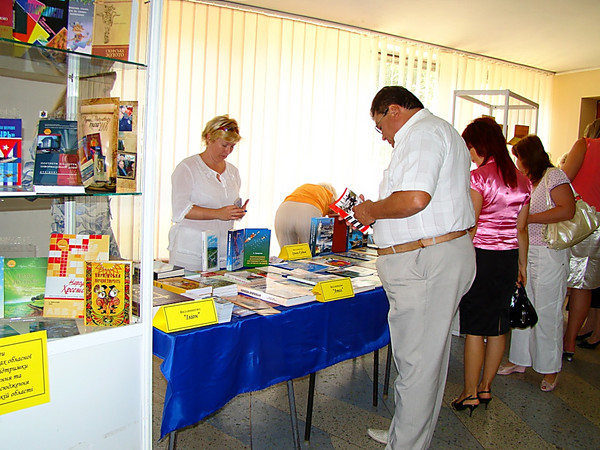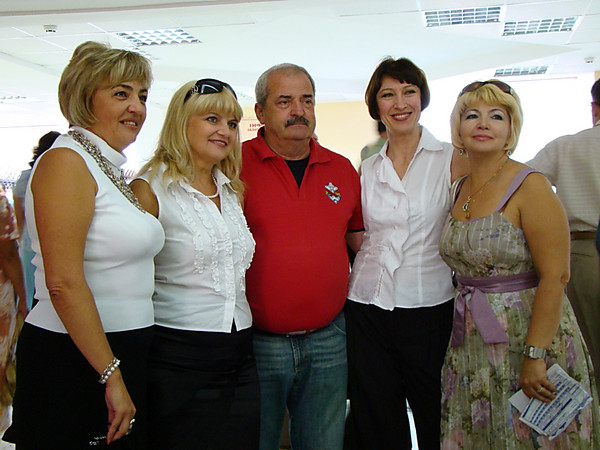 In the center - the director of "Nikolayevkhleba" Anzor Ishkhneli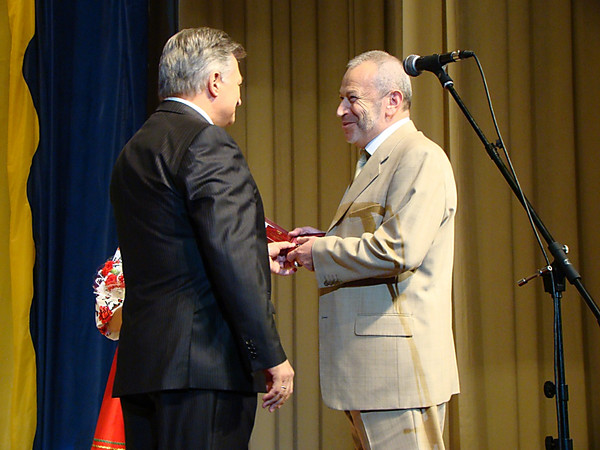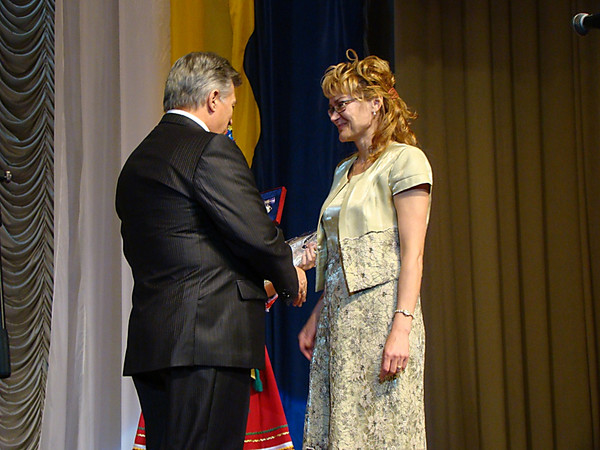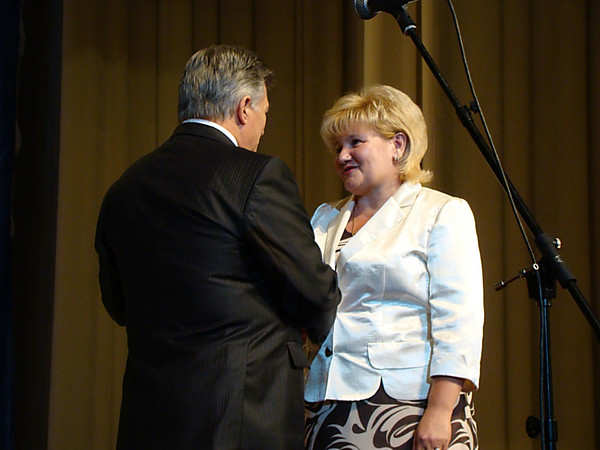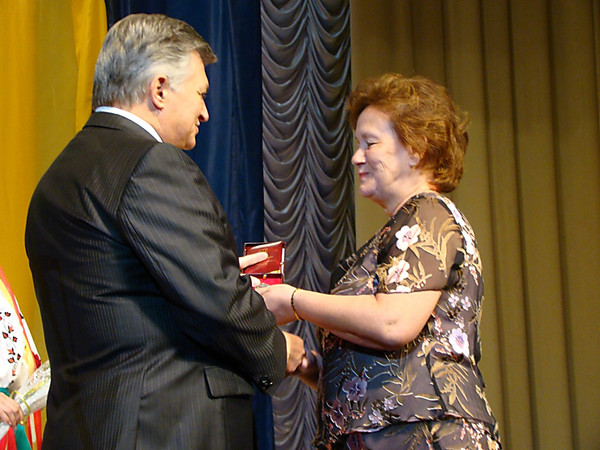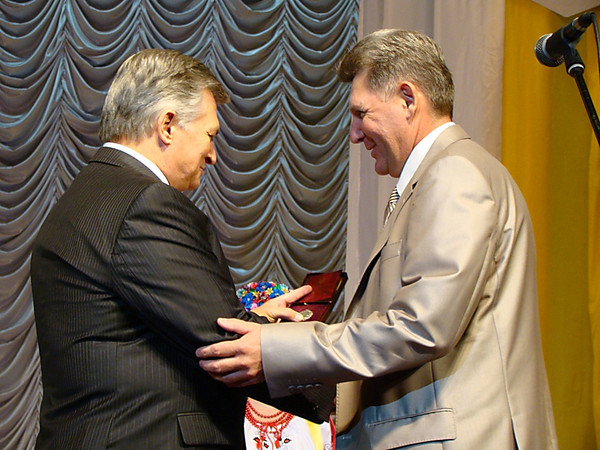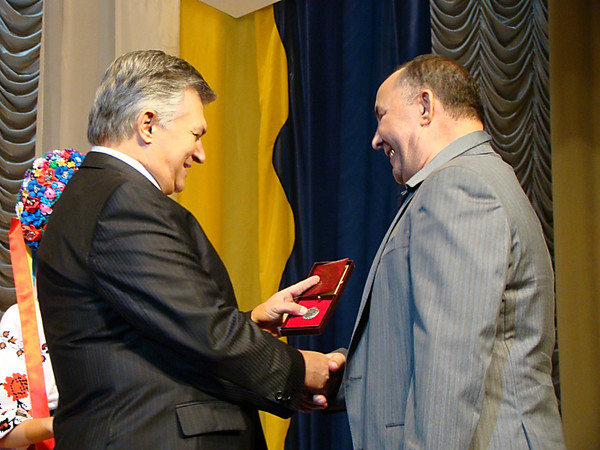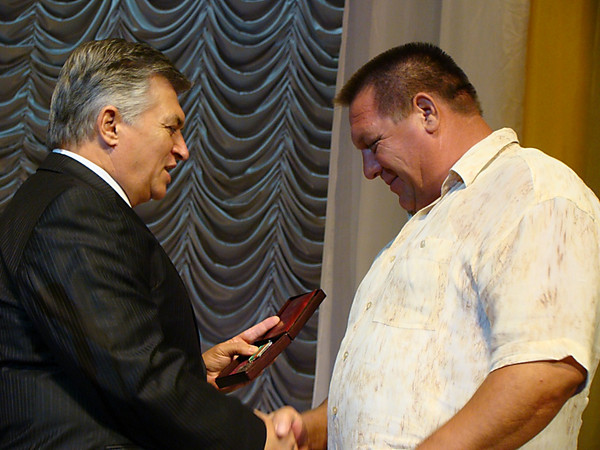 \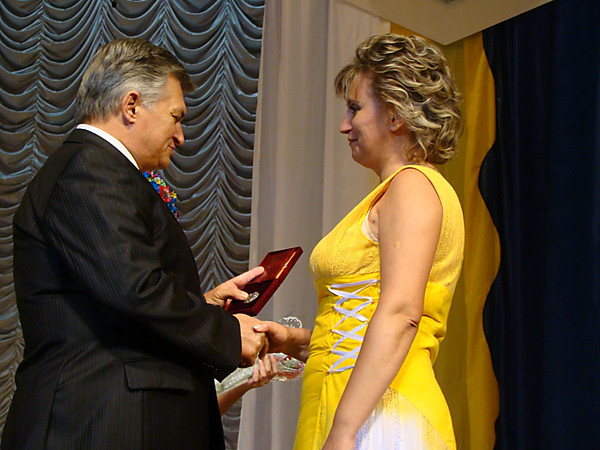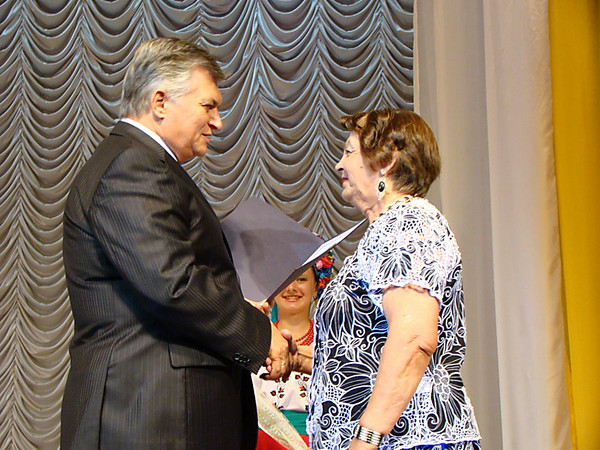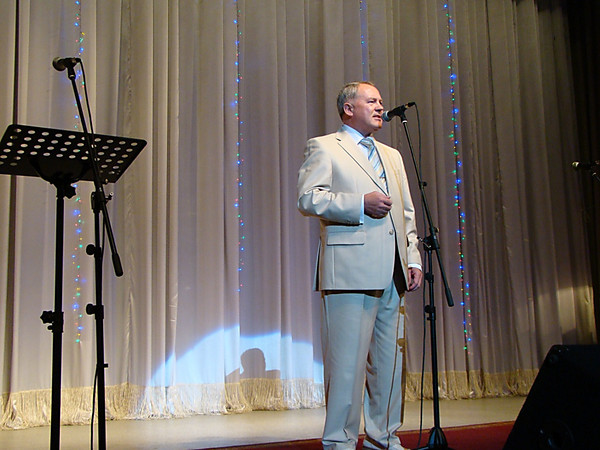 The mayor Vladimir Chaika, unlike other officials, acted against a festive curtain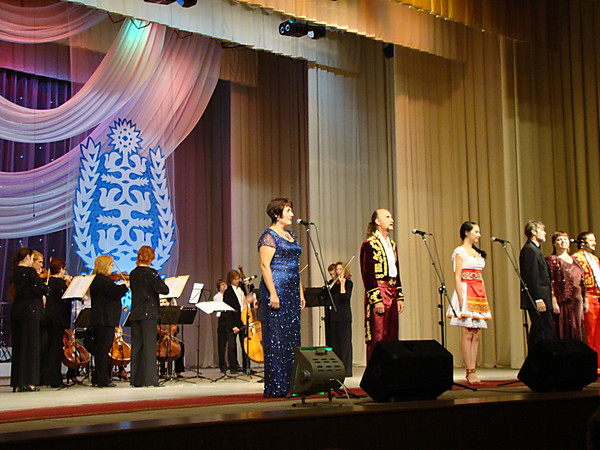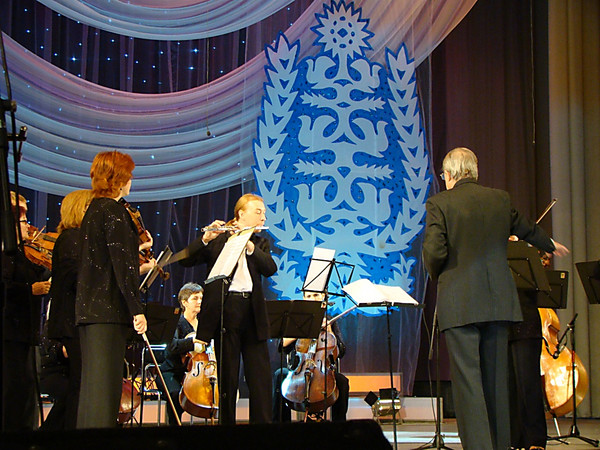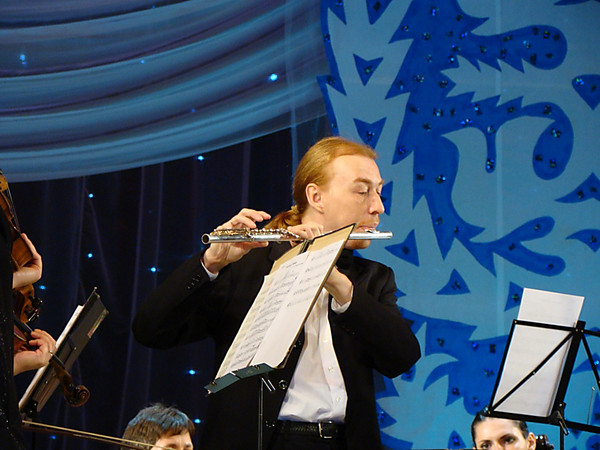 Victor Makushin