On Saturday, September 5, in пгт. Vradiyevka of the Nikolaev area took place the football tournament organized by the Nikolaev regional public organization "Front of Changes" with support to FSO "Ear" and regional management for a family, youth and sports in which ten teams took part.
The purpose of this action - development and support of amateur soccer in regions of the Nikolaev area. Sports stadium "Kolos" where passed competitions, the inhabitant of the settlement, the athlete Nikolay Chertilin who more than 20-ти headed years FSO "Ear" constructed in due time and in 1995 died. Present tournament also was devoted to it.
The Nikolaev team was represented by eleven young activists of "The front of changes" - students of the Nikolaev higher education institutions. As a part of other teams there were pupils the vradiyevskikh of schools and lyceum, and also the young staff of Vradiyevsky regional department of militia.
All day of team in fair competition competed for Champion's Cup. As a result in the final there was a team "Front of changes" and Vradiyevsky ZOSh No. 1. With the score 5:3 the victory was won by team "Front of changes" from Nikolaev, the second place was taken by No. 1 ZOSh team, and the third - DYuSSh пгт. Vradiyevka.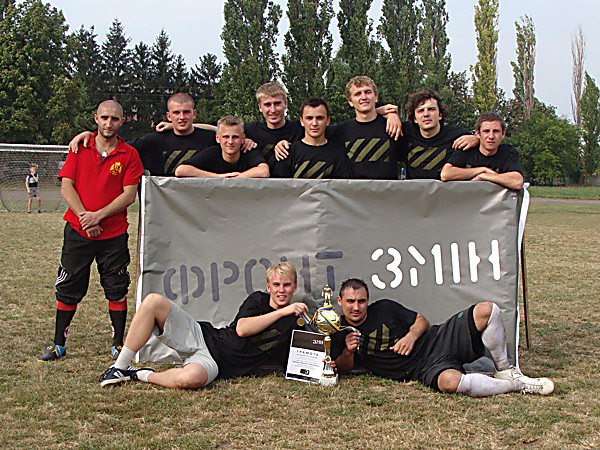 - Competition was very fascinating, - one of activists of "Front" Alexander Maksimenko tells. - Similar tournaments propagandize a healthy lifestyle that for today is very actual for modern youth. We will try that such sporting events became tradition and were carried out as often as possible.