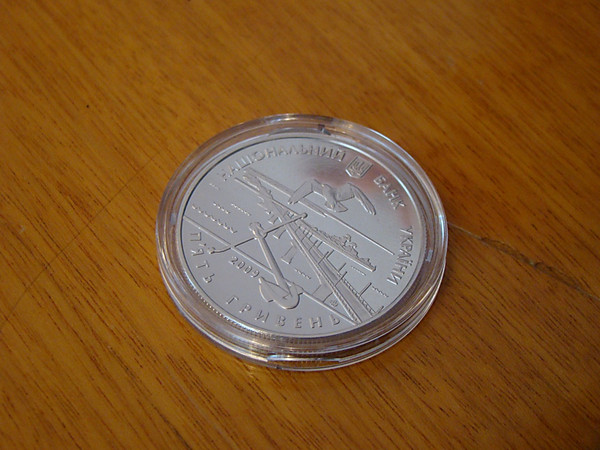 Today, on September 7, the mayor of Nikolaev Vladimir Chaika presented to journalists an anniversary coin "220 years to the city of Nikolaev". The coin is made of non-noble metal - a German silver. Nevertheless, employees of National Bank called it one of the most beautiful coins.
The coin left with a circulation of 35 thousand, of five hryvnias, cost - 15 hryvnias. The National Bank sent only five thousand such coins to the city of Nikolaev, the others are sent to other cities of Ukraine. Despite it, the mayor Vladimir Chaika reported that already began negotiations with the Crimea and Kherson about that neighbors didn't stint, and the coin remained in Nikolaev.
The city authorities consider that all circulation will disperse directly on a City Day. It will be extraordinary difficult to simple citizens to buy it. Though a quantity of coins in banks arrived.
- We redeemed two thousand coins (from five thousand intended for all Nikolaev - a bus), and we will present them to city visitors from - for a boundary, to consuls, - Vladimir Chaika told.
Svyatoslav Ivanenko became the artist which idea embodied in a coin.
In June it arrived to Nikolaev already with semi-ready sketches. The artist visited all city, visited shipbuilding plants, and that saw - transferred to the sketches. The ship which is represented on one party of a coin, - the copy of the cruiser which is stored in the Nikolaev museum.
On completion of representation Vladimir Chaika presented at once three coins - to the deputy Tatyana Yablonovskaya and the secretary of the Nikolaev city council Vladimir Korenyugin, and also the photographer Alexander Kremko.