Today, on September 8, the Nikolaev businessmen had opportunity to hear Yulia Timoshenko and to ask it questions in the online mode. So passed selector meeting the Prime minister - the minister with businessmen.
Tymoshenko noted that the meeting is held in very wide range, in the presence of all key ministers, heads of GNA, KRU, Goskomzema, Gospotrebstandart, Goskompredprinimatelstva, Council of businessmen, etc. Heads of local representations of these structures sat together with businessmen and representatives of the regional state administration in office of Nikolaev "Ukrtelecom" and observed Yulia Vladimirovna on the big screen.
- The selector meeting is devoted to coordination of our efforts concerning the accounting of all offers, all remarks, settlement of all problems with which today there live businessmen of all levels and branches, - marked out Yu. Tymoshenko.
The prime minister - the minister congratulated businessmen on past holiday - Day of the businessman. Also I pushed the touching speech: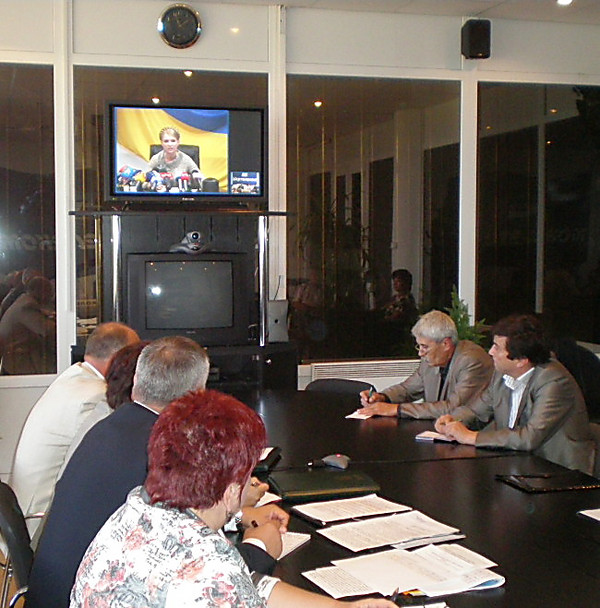 - I want to thank all businessmen that during this difficult crisis period which is endured by the whole world and Ukraine, you appeared strong people, despite of challenges which were down thrown to you today by crisis: excessive percent on the credits, inaccessibility of these credits, absolutely inadmissible system of functioning of a banking system which doesn't satisfy businessmen with quality and reliability of the work, loss of the markets. And against all this I want to thank all businessmen of the country that they paid taxes in this heavy time, held Ukraine. And if there is a speech about the one who fights against crisis today, against crisis actually today fight from small to the large businessman all. Because if they in this heavy time didn't pay taxes, didn't make production, didn't find back-breaking toil sales markets, there would be no fight against crisis. And I want that all heads of all authorities thanked for it those people who bear today this crisis, despite of absolutely unsuccessful work of the National bank, many authorities...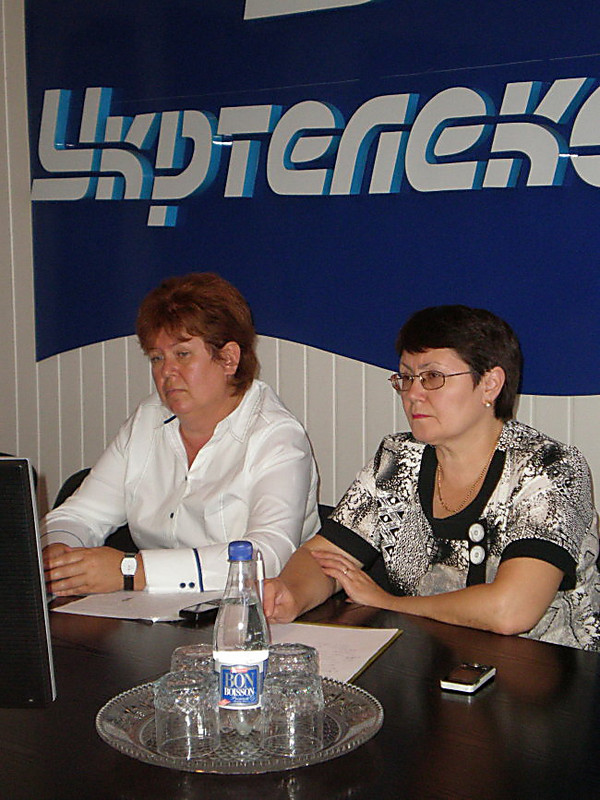 The prime minister - the minister also noted that effective, consecutive work of the government with businessmen began after Council of businessmen of Ukraine led by Oksana Prodan was created, "which together with the team works almost round the clock with open mobile phones, with full access to each meeting of the government and with the right of introduction for government meeting through Goskompredprinimatelstva all necessary documents".
Repeatedly work on establishing order in work of executive power with businessmen when Goskompredprinimatelstva came to a position of the head Aleksandra Kuzhel, which also on constant telecommunication, at constant meetings with businessmen amplified.
- These two heads do that serious work what I and expected, - told Yu. Tymoshenko.
Before direct communication with businessmen Yulia Vladimirovna asked that each addressed didn't hold on a wire while someone from the state bureaucrats will finish "промову" on any question, and at once connected to "studio".
The desire to communicate to Yulia Timoshenko was expressed by many. The questions to it asked both taxi drivers, and druggists, and dealers, and even management of the Kiev subway.
- I would be happy if the same selector meeting and such hot line with businessmen of all country was carried out also by the head of National bank and the President of Ukraine...
From Nikolaev the question to Yulia Vladimirovna was asked by the chairman of the Nikolaev regional labor union of businessmen of small and medium business Elena Gerasimchuk. One of the main questions which have been brought up by it, concerned too complicated procedure of registration of hired workers. On registration of all necessary documents week and more sometimes leaves, and the person already works. And it turns out that works ILLEGALLY as documents aren't processed.
Yulia Timoshenko answered that is necessary "maximum - up to the elementary statement - simplification of procedure of registration of hired workers", as, among all other, "such complicated model... pushes people to salary payment in envelopes". Also, in her opinion, subjects of business activity need to simplify procedure of issue of licenses.
The prime minister - the minister reported that government meeting will take place tomorrow, and in 27 decisions which will be made by the government, surely will have to the problems which have sounded during today's selector meeting are designated.