Today, at 9.00, before the building of Appellate court of the Nikolaev area picket in protest at an arbitrariness of the officials ignoring the current legislation, concerning building of house adjoining territories was built.
The organizer of picket Vera Ivanovna Zabolotskaya told that 2 years ago, in July, 2007, the City Council would allocate to the business owner Vrady of 512 square meters of the house adjoining territory to the house No. 34-on Nikolayevskaya St. for construction of two extensions to the Zubr shop located on the first floor of this 15-floor house. And about it residents of the house learned absolutely incidentally, and without hesitating joined in fight for the rights. For now they were at war, the businessman quietly built one of the planned extensions. The second - on turn.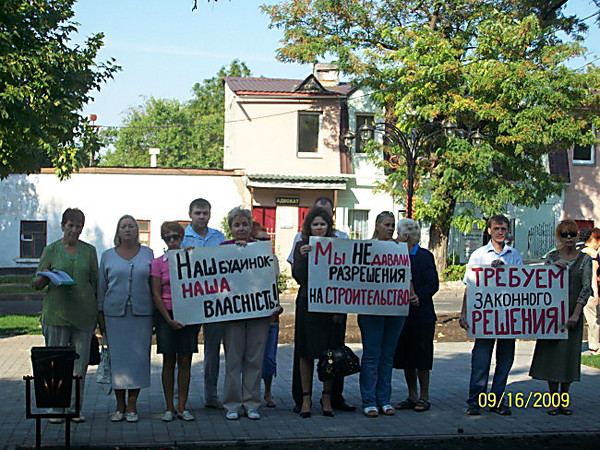 "We repeatedly appealed to Lenin district court, wrote complaints to prosecutor's office, to the mayor. But the Lenin court constantly rejected our claims. Addressed with the administrative claim - the judge Dimitrov rejected it and told that it has to be the civil suit. Wrote. It got to the judge Tikhonova who answered that this claim has to be administrative. THAN it is possible to explain, what in the same court, in the same building, in the offices located against each other, judges declared us absolutely different requirements to the same claim? The appeal to district appellate court didn't help also. Therefore we gathered here to pay public attention what to be created around as interests of citizens in a situation, like ours are ignored. And still we want that the court passed lawful decisions, instead of pocket what to us was given out by Lenin court, having declared that our rights with this construction aren't torn down at all, and specified a lot of articles that everything there is lawful. And that originally a consent of inhabitants isn't considered - about it-! And a similar situation at us in the city pretty often!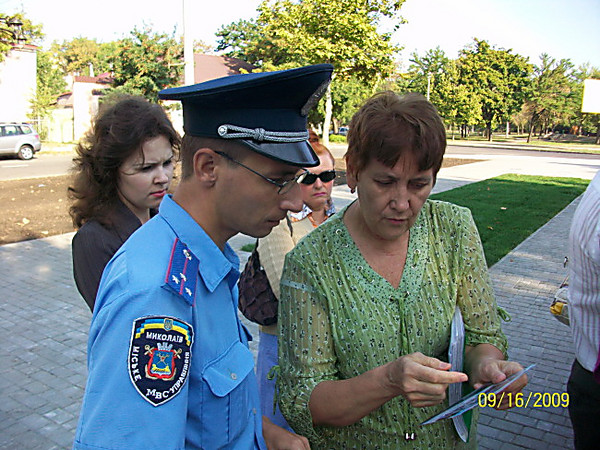 Vera Ivanovna added that people have to join their picket from various "hot" points the cities which have faced a problem of buildings of house adjoining territories without opinion of other residents.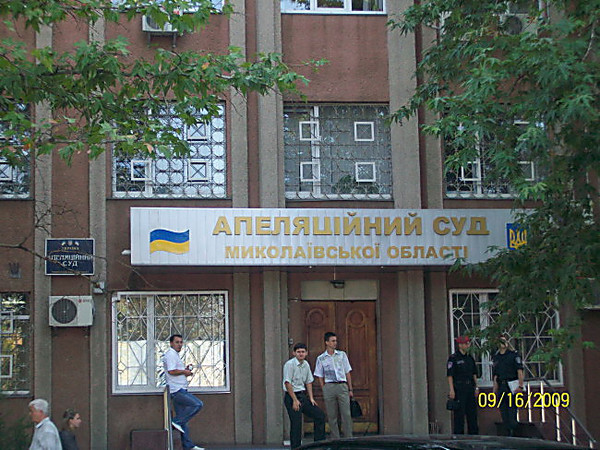 To law and order protection during picketing of court there arrived 3 officers of a municipal government of militia.