Yesterday, on September 16, in the center of Nikolaev, on crossing of streets Potyomkinsky and Moscow, approximately at 16:00, there was a road accident - two cars faced.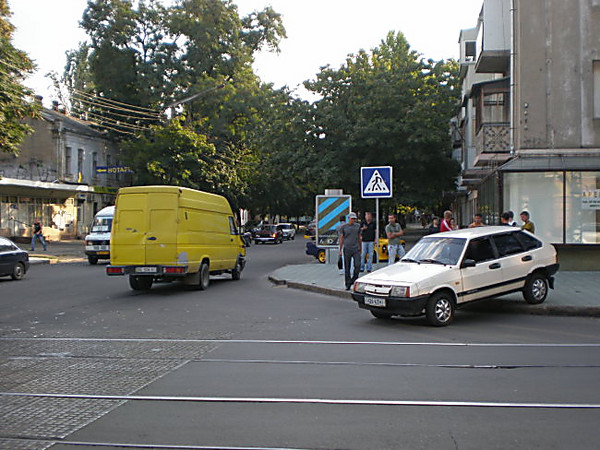 White "LADA" moved across Potyomkinskaya towards Soviet, and the yellow minibus "IVECO" - on Moscow towards Lenin Avenue. The blow was rather strong - "Lada" крутануло on hundred eighty degrees and "turned out" on a roadside. On the intersection splinters from glasses scattered.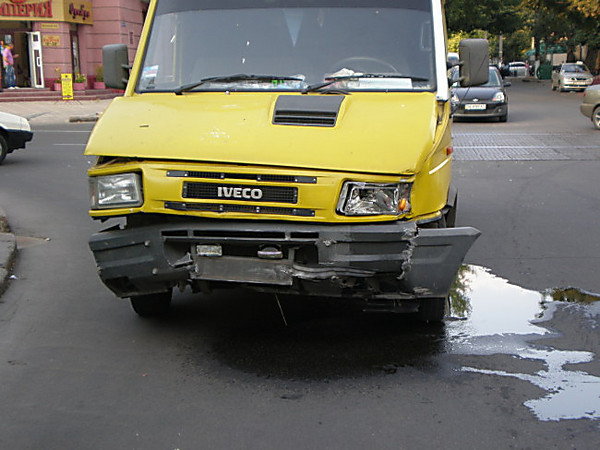 "IVECO" remained with the crumpled bumper, and the owner of "Lada" should level now the crumpled doors on the right side and to insert new glasses.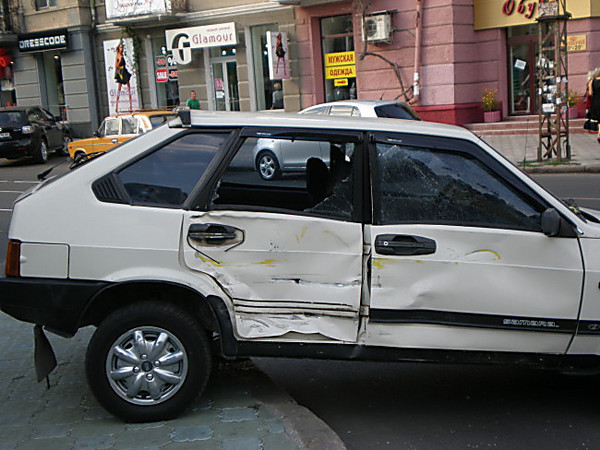 Degree of fault of each of participants of road accident will define GAI.