Daily up in arm there are 500 rescuers from the Nikolaev area. 270 cars are equipped by all necessary at any time to leave and save someone's life.
Today, on September 17, Mchsniki celebrate the professional holiday. Heroes of the occasion gathered in the assembly hall of the Ministry of Emergency Situations to accept congratulations.
The chief rescuer Nikolay Postupalsky reminded area that date of celebration of Day of the rescuer coincides with day of honoring of an icon of the Mother of God "Burning bush". This icon is the defender from fires and helps rescuers with their work.
- Each rescuer is a hero, - the chief of the Ministry of Emergency Situations in the Nikolaev area told. - But there are rescuers who especially caused a stir. Them treat Mchsniki Novobugsky and May Day areas, and also group of rescuers on It is southern - the Ukrainian nuclear power plant.
The Nikolaev rescuers congratulated vice-the mayor Alexander Zhenzherukha, vice-the governor Dmitry Oboronko, vice-the chairman of regional council Vladimir Pashchenko, vice-the head of SBU of area Leonid Basharov.
The head of the department of execution of punishments Vasily Solovey presented the Ministry of Emergency Situations the model of a sailing vessel to which "Rescuer" named.
Nikolay Postupalsky took a sailing vessel in hand, turned to a hall and looked at Alexander Zhenzherukhu:
- I wanted to show to Alexander Zhorzhevich, - he told. - The city promised us a vessel, and department - presented.
The deputy director of GP "The Delta — the Pilot" Gennady Garas presented the Ministry of Emergency Situations a picture.
This day to rescuers many warm words were told. And it isn't surprising. The Ministry of Emergency Situations is, probably, the only structure of which don't complain. Staff of the ministry doesn't depend on political, cultural, national priorities. They don't take someone's position in controversial questions. They simply do the part - rescue us.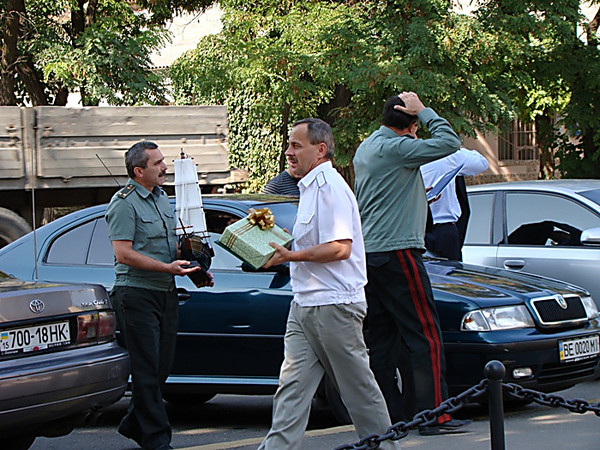 Guests came to a holiday of the Ministry of Emergency Situations with gifts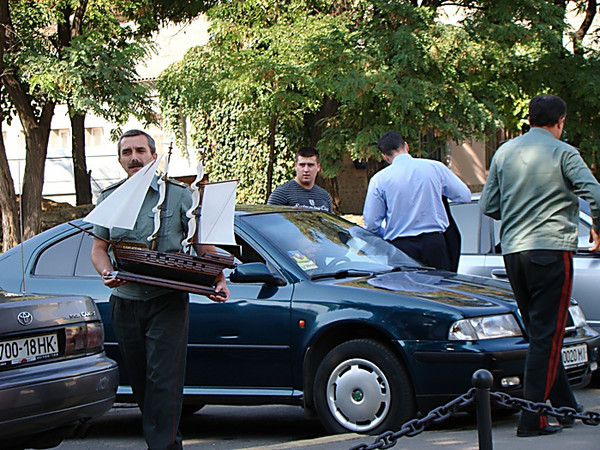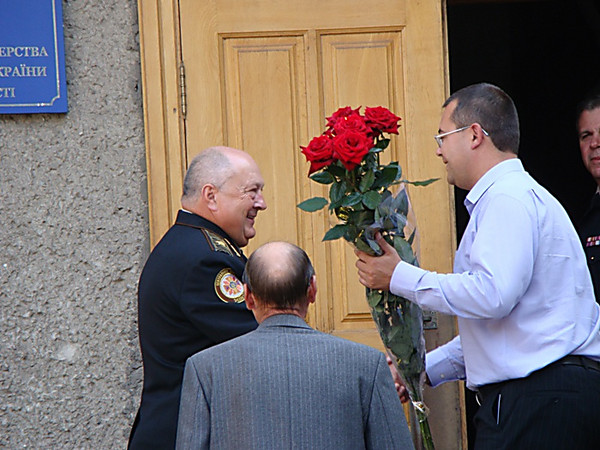 The chief of the Ministry of Emergency Situations of area Nikolay Postupalsky accepts congratulations on a professional holiday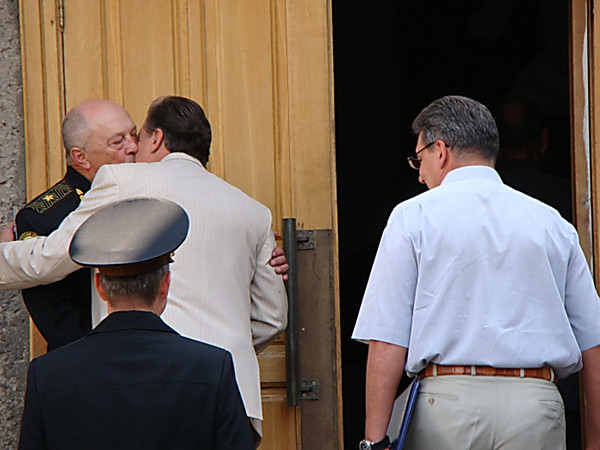 The deputy mayor Alexander Zhenzherukha welcomes Nikolay Postupalsky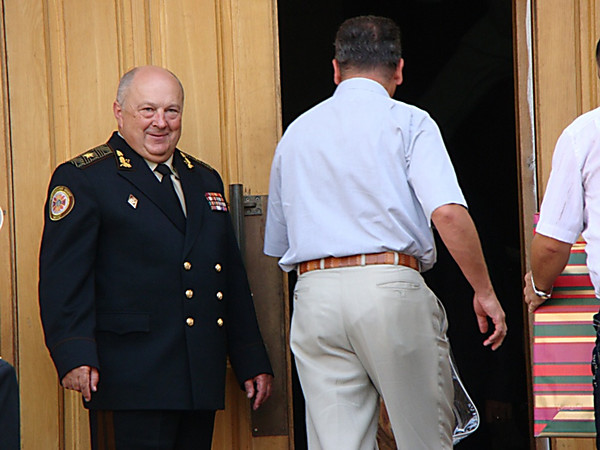 Postupalsky is happy with congratulations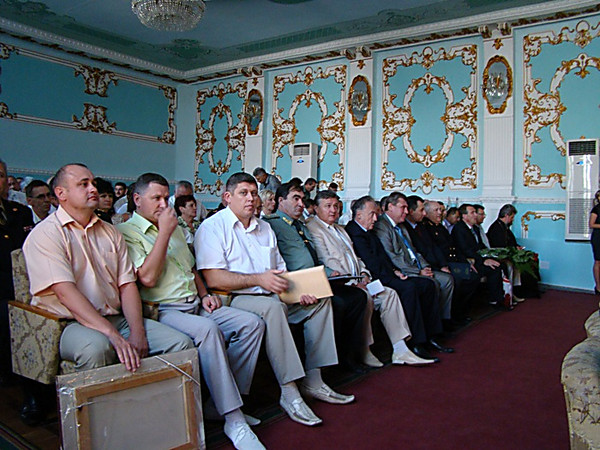 Guests of honor of a holiday