In edition "Crime. Is NOT PRESENT" the letter came. Massacre of dogs happened today on Novobugskaya St. in the face of inhabitants of houses and the children going at this time to schools and gardens. Killed the lured domestic adequate dogs.
And you will show these photos to the child?
"I, Podoryako Olga Afanasyevna, on September 25, 2009 in 7,30 mornings to the address of Novobugskaya St. became the eyewitness of how the staff of "Nikolayevkomuntrans" destroyed animals - dogs!
Animals were shot from шприцемета by poison gas on a place of their stay, and then the worker of ZhEKA callously took these dogs (among them I was both a big sheep-dog, and little puppies) and threw through a car board.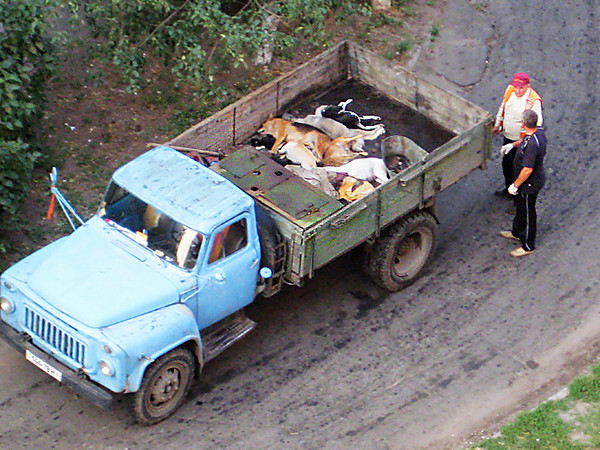 Also the dog and her puppies (5 doggies) was killed. Certainly, maybe, they were killed not everything but even if someone from them survived, they remained without the mother. Among them there was a sheep-dog, likely, once she had an owner, and then she became him unnecessary, and he expelled her.

I was struck that the man who walked the dog, showed to the worker of ZhEKA aside and said that there still there is a big stray dog, with a hint that she too should be killed!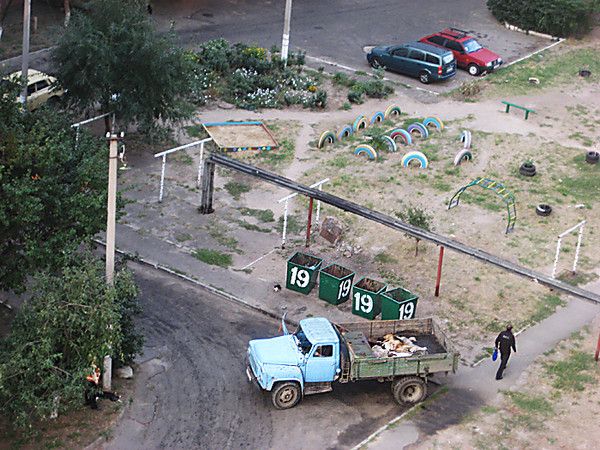 A row located a children's boarding school, at this time parents conduct children in kindergarten, school, involuntarily becoming eyewitnesses of this awful crime, observe this cruelty to animals whom we sponsored. Really it is a good example for children?
And nikolayevets want to live in the prospering city! But how it is possible when around every day you face human violence and cruelty? ? ?

We, those people who care of these animals, are sure that they are safe for people. As you can see, it is much more dangerous PEOPLE.

Many people, also as well as I, I am sure, observed this picture of cruelty from balconies, from windows of the apartments. The huge moral damage therefore I can't be silent is caused to me.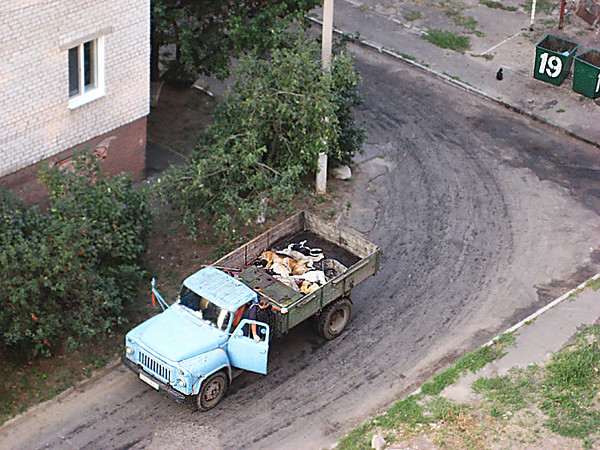 It already the second case in our area. The first time it happened near my work, down the street Kirov. Here killed 11 dogs. But we had no proofs, only the story of the woman - the eyewitness.Therefore we couldn't take any measures.
And now we hope for justice and for your help. Thanks".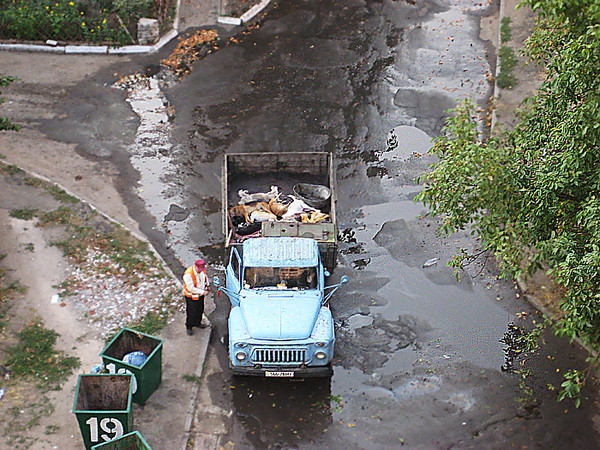 We will remind that the mayor of Nikolaev Vladimir Chaika and the chief of Regional Department of the Ministry of Internal Affairs of Ukraine in the Nikolaev area Vladimir Uvarov promised to deal with a lawlessness, to take measures, to punish on all severity of the law. The law on which "Nikolayevkommunstans's" employees spat.