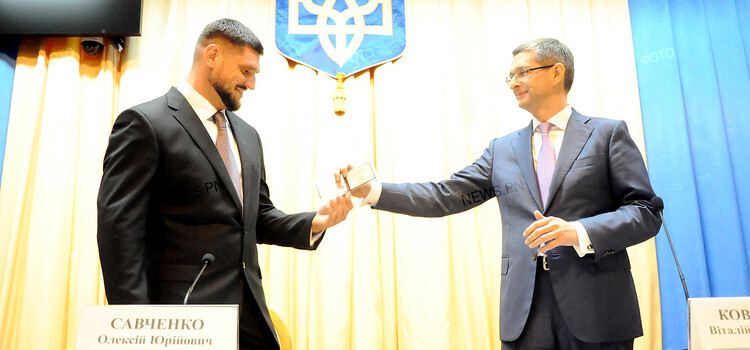 On Thursday, October 6, in the sessional hall of the Nikolaev regional council there takes place representation of the new chairman of the Nikolaev RSA Alexey Savchenko.
The correspondent reports about it «Crime. Is NOT PRESENT».
Let's remind, earlier it was reported that the tender for a position of the governor of the Nikolaev region was won by the people's deputy from the PPB Alexey Savchenko.
The mayor of Nikolaev Alexander Senkevich, heads of law enforcement agencies of area have gathered in the hall: chief prosecutor Taras Dunas, acting chief of GUNP in the Nikolaev region Jurij Moroz, chief of USBU in the Nikolaev region Alexander Kalinin; deputies of the Nikolaev regional and city councils, representatives of business, volunteers.
Chronology of representation
19:24Later the floor was taken by Alexey Savchenko who has told that he is ready to cooperate with one and all deputies and already tomorrow will hold a meeting.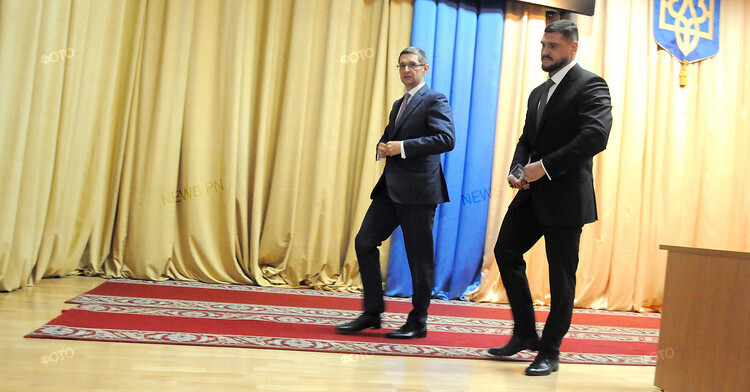 In the termination of the welcome speech he has suggested the audience to observe a minute of silence for memory of his companion - the presidentns deputy chief of staff of Ukraine Andrey Taranov who has died in the middle of September.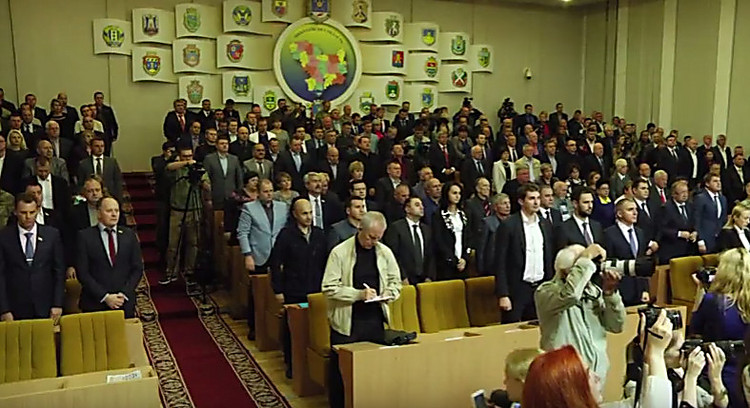 19:05To present Alexey Savchenko there has arrived the First Deputy Chief of Presidential Administration Vitaly Kovalchuk who has read the relevant decree of the President of Ukraine.
«To appoint Savchenko Alexey Yuryevich the chairman of the Nikolaev public administration since October 6, 2016. President of Ukraine Petro Poroshenko» , - has read Poroshenko's decree of Kovalchuk.
At the same time he has noted that from Savchenko in Presidential Administration expect concrete results in work.
- The area couldn't be very long without head, but when the President makes the decision on an occasion of election of this or that candidate which will head this or that area, it is clear that belongs to it very deliberately responsibly. I want to note that Alexey Savchenko the first chairman of RSA who is appointed to this position by results of an open competition.Alexey Yuryevich has received good result at very serious examination, - Kovalchuk has noted, having added that Nikolayevshchina is one of the most attractive areas of Ukraine from today - for agrarian and industrial potentials.
The first deputy head has noted that Savchenko's experience in bank and law-enforcement spheres will allow it to achieve powerful results.

18:55The sessional hall is almost completely occupied. The places allocated for People's Deputies are empty as in Rada now sessional week. To Nikolaev there has arrived only the People's Deputy from Petro Poroshenko Bloc party David Makaryan.