Today to Nikolaev to hold a meeting there arrived Pyotr SIMONENKO (KPU), Yury ZAGORODNY (SDPU(O)), Stanislav NIKOLAYENKO (Spravedlivost party) and Vasily VOLGA (The union of the left forces) and нардеп, the chairman of nikolevsky regional KPU Vladimir Matveev. Offstage his deputy - Nikolay Dzardanov loomed.
Pro-communistic representatives collected the potential electorate on the square in front of ODK. The surprise didn't occur, as always, as claimed today on a press - conferences Pyotr Simonenko, "students", "workers" and "progressive youth" came to meeting red.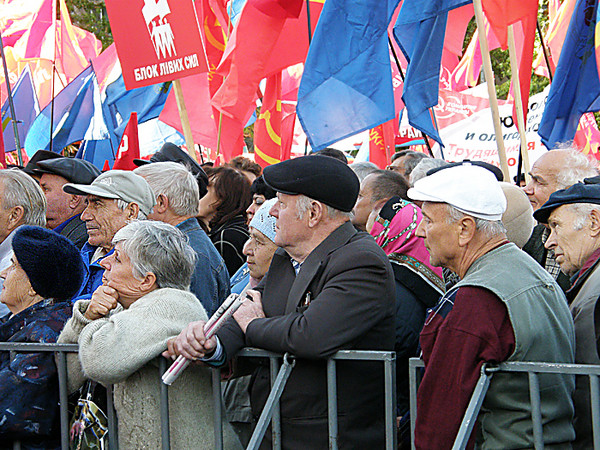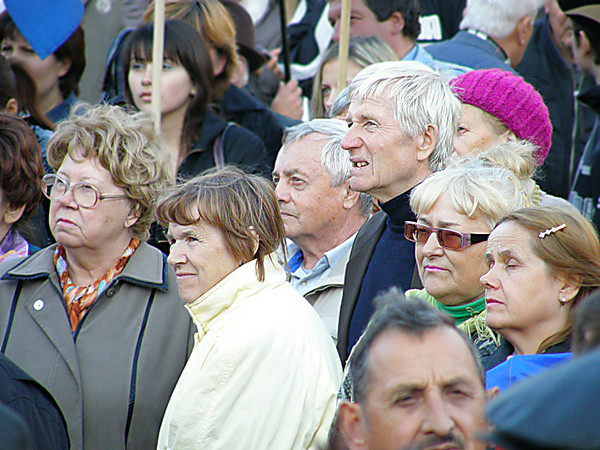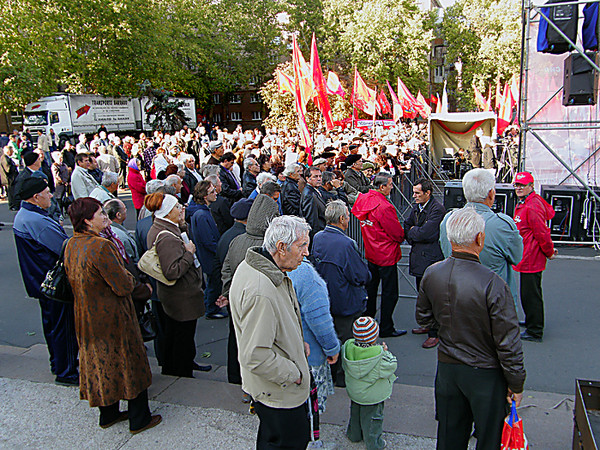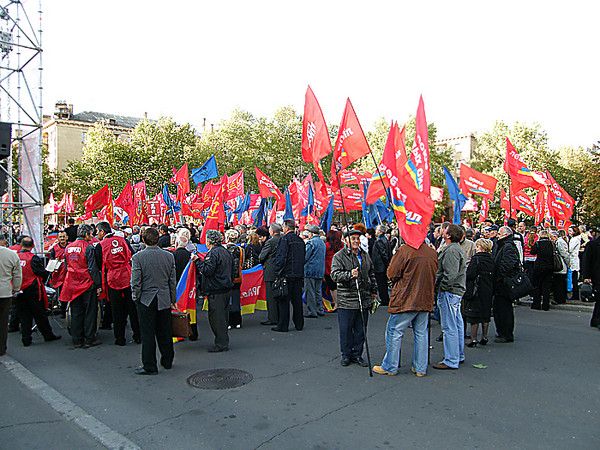 This if one may say so "youth" with "teeth - flags" tried to hold protections, owing to lack of forces on long meetings more and more, but with feeling clapped and hopped under song "Victory Day" sounds.
By the way, the orchestra of the Left forces deserves separate attention. A little horribly was to observe on a lectern the notes opened on... To "Sacred war" Alexandrova and "Traurno - a triumphal prelude" Shostakovich! Probably, communists over the years too in something became skilled, but the unprepared mentality could receive esthetic shock.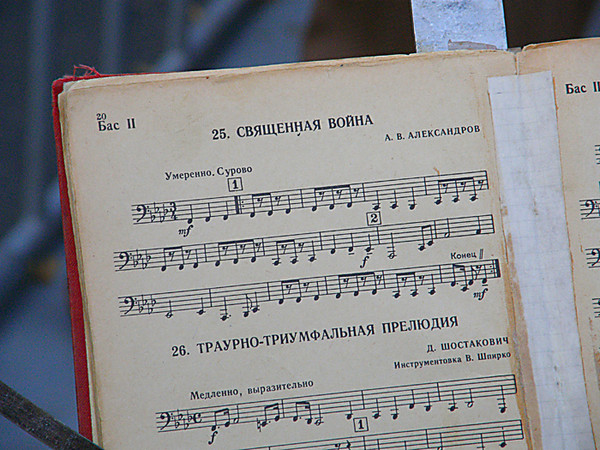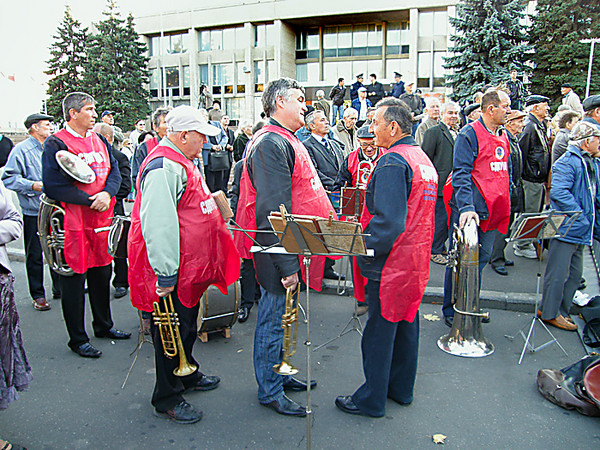 However, speeches wishing to take ruling positions anything special didn't differ - choose us, and then there will be to you a happiness.
- And what you now do nothing? - I asked, having departed away from protesters the woman. Probably, red speeches didn't impress it.
- And I for Yanukovych will vote, - other woman admitted that the truth опрметчиво made it in the crowd center.
- So go from here that came? For Yanukovych it will vote! Go from here! - parried "God's dandelions" - "youth".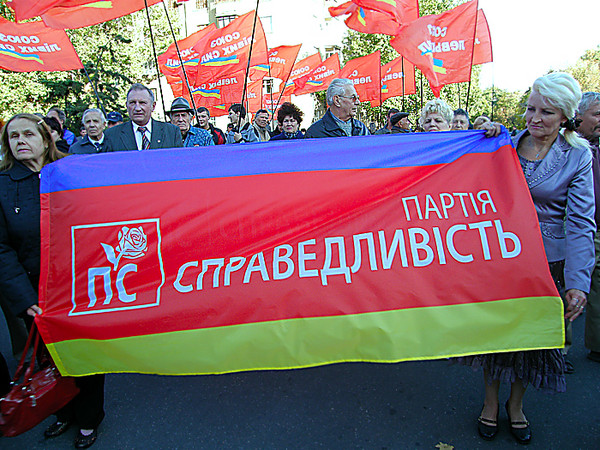 And from a tribune meanwhile I spoke, "wringing hands, the phrasemonger and the troublemaker", about a victory, and then quiet old age. Old age to meet which in any way don't give. Well, the last fight - it difficult most …