"Crime. Is NOT PRESENT"wrote, how on the bigbordakh in Nikolaev The uniform Center quarreled with Yatsenyuk. Possibly this fact pushed the head of the Secretariat of the ETs Nikolaev regional organization Alexander Bondarya to call local journalists on a press - conference.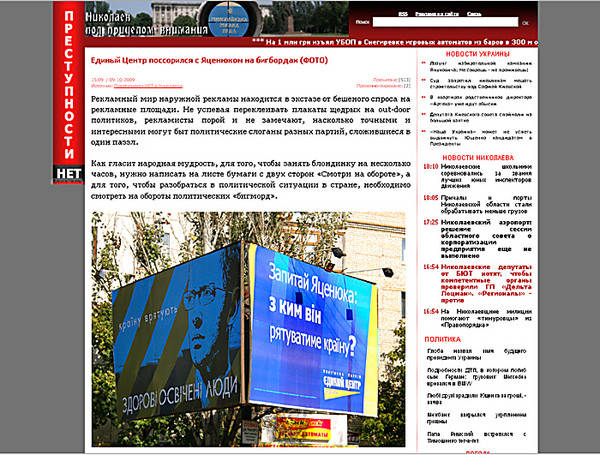 As reports a press - service of the Uniform Center, a press - conference will take place on October 19 at office of the regional organization.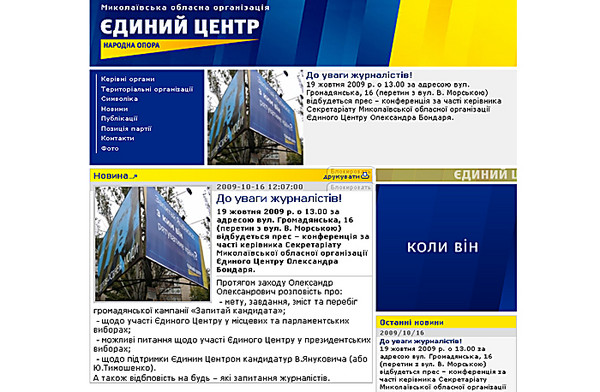 It should be noted that the management of the given political strength in the Nikolaev area for a long time didn't hold similar events.
Didn't carry out a press - conference even then, when ETs were left by the head of the regional organization Vladimir Lust and.
According to the message a press - services, in a course a press - conferences A. The cooper will tell about the purposes, tasks, the content of campaign "Ask the candidate".
Also, he intends to talk concerning participation of the Uniform Center in local and parliamentary elections.
Presidential election won't remain unaddressed also. A. Bondar plans to tell about participation of the Uniform Center in presidential election and, the most intriguing - concerning support by the Uniform Center of candidates of V. Yanukovych or Yu. Tymoshenko.
Also it is the political force which swore until recently fidelity to the present President of Ukraine V. Yushchenko?