Today, on October 23, the People's Deputy of Ukraine, ex-Byutovets Gennady Zadyrko, the head of Broadcasting Company "Norm" Oleg Baranov and more than fifty representatives of the city public arranged picket before the building of management of Security service of Ukraine. In a quarter from a place of an event the special forces car "Golden eagle" was on duty.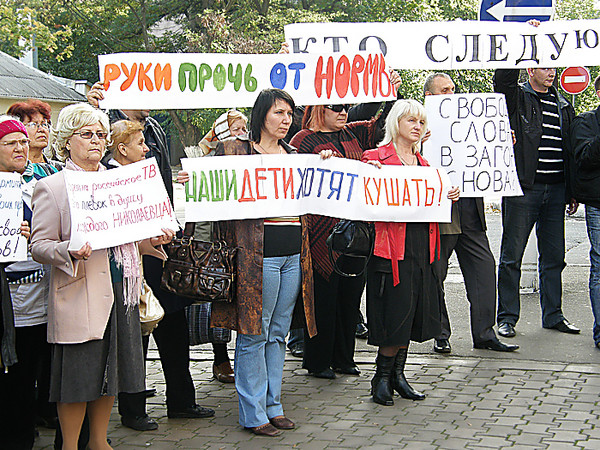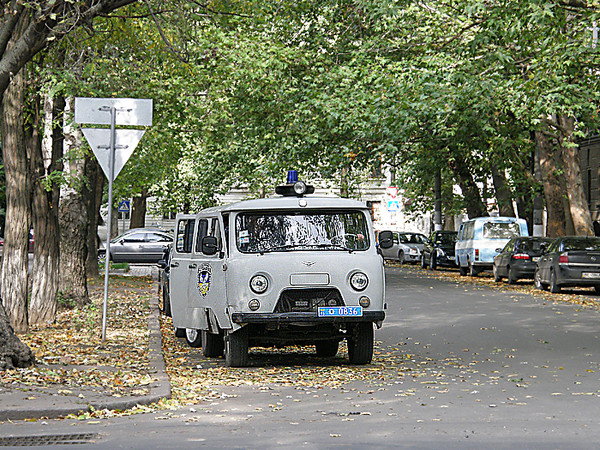 Gennady Zadyrko, facing on a platform a main entrance of security officers, I focused the attention on illegal actions of the Nikolaev SBU, "on October 8, 2009 in service premises of Broadcasting Company NORMA the unauthorized search was carried out by employees of SBU. In a consequence of unconstitutional actions the equipment was damaged and TV company work is blocked. Systematic destruction of provider television and the Internet - services proceeds. In actions of employees of SBU signs of corruption and pressure upon mass media as these actions don't keep within one standard of the Criminal Procedure Code regulating an order of similar actions" are visible, was spoken in Zadyrko's statement.
Also People's inviolable Deputy declared that similar actions of SBU are considered, continuation of long-term fight of the state under management "pomaranchevykh" with the rights and freedoms of citizens.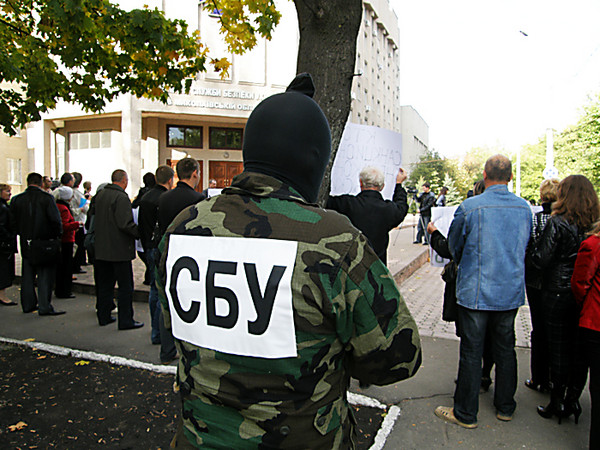 Oleg Baranov declared that the SBU thus helps to take root into the Nikolaev information space of another, financed of - for borders digital Broadcasting Company which is competitive to Broadcasting Company "At most" from "Norm".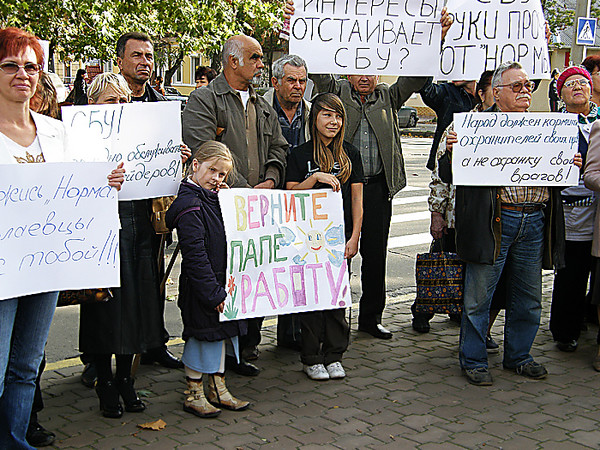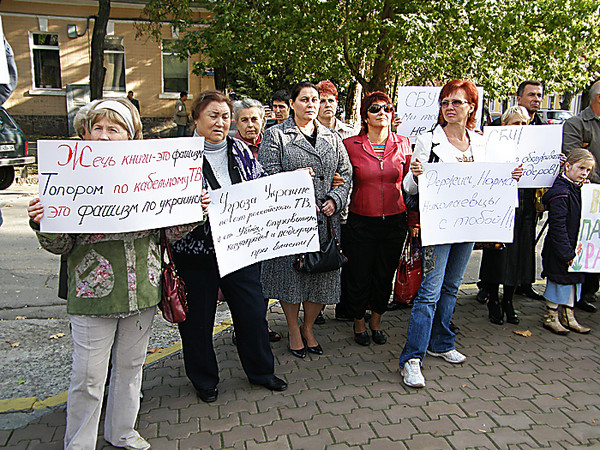 Especially touchingly on meeting two little girls holding in hand posters with an inscription "Looked return to the father work". By the meeting end children considerably started missing. Though for a while. Soon to the improvised tribune there was Gennady Zadyrko with quite weighty TV and a sledge hammer and put "surroundings" before an entrance. After that there was a man in a camouflage, rubber gloves and a black mask, with a "SBU" inscription on a back, took a hammer and under exclamations gathered "Hands off norm! " I broke a sledge hammer the TV.In the same time Gennady Zadyrko told what exactly security officers with mass media so arrive.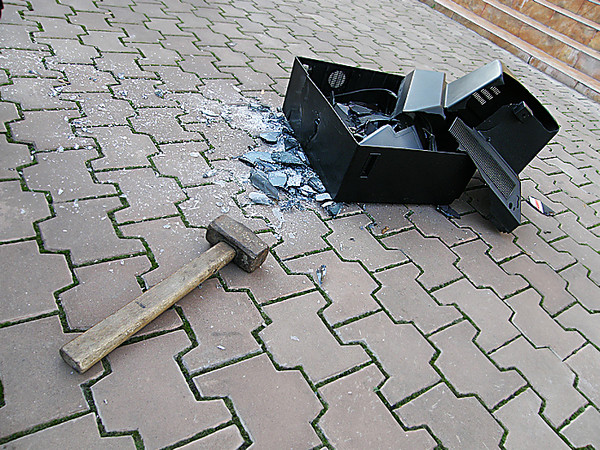 - And at my place even the TV isn't present! - the woman who has come to meeting complained, - better to me would give!
- So he not the worker, - answered it the "knowing" protester.
After that "act of vandalism" Gennady Zadyrko didn't stop. Waiting that though someone from security officers will react to meeting, нардеп solved "проспонсировать" security service specialists.
- Let's be dumped who how many can for employees of SBU, for investigators for whom a normal method - to run over businessmen, - having removed from the camouflaged man a holdall Gennady Zadyrko offered. - And I as the People's Deputy, I will carry him the raised money.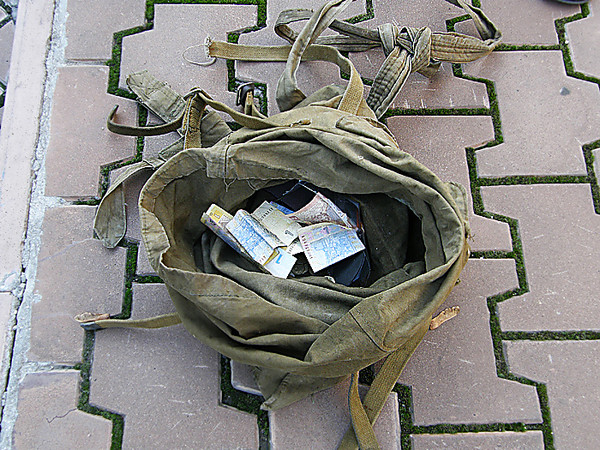 The people started removing a trifle and who and "ruble" presented from pockets. Having chipped in together, the people returned on initial positions, and Gennady Zadyrko raised money in a black mask and incurred "donations" to the management building. While requirements became engrossed in reading, the Camouflage unstuck a "SBU" sticker from the back, pasted it at a management step, rubbed a hand and for reliability kicked with a foot. Afterwards Gennady Zadyrko left gallant gait the justice building, already without mask with money. Probably, "donations" got to the address.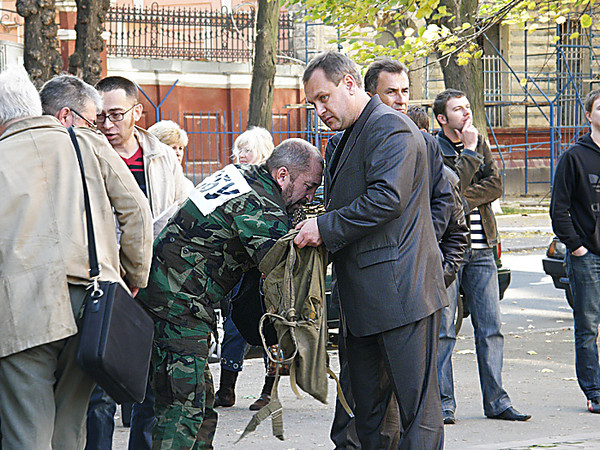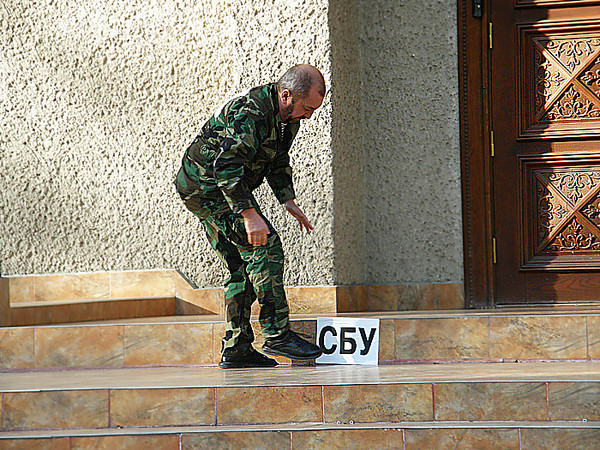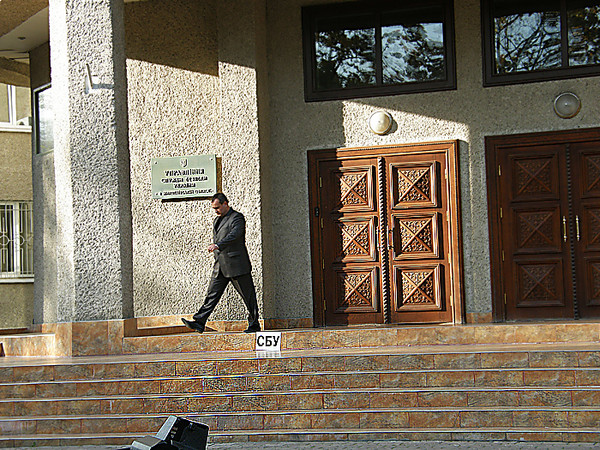 Having read the resolution of meeting of a protest, нардеп decided to direct requirements to the Prime minister - the minister of Ukraine, the General prosecutor, the Chairman of SBU and the chief of SBU in the Nikolaev area.
The deputy of the City Council from Party of Regions Gennady Goncharovsky too took the floor and stated the idea of a pure image of security officers which developed at it since the childhood. Goncharovsky agreed with Zadyrko's words that in SBU work hard decent officers, but is and "werewolves in shoulder straps", from - for which there are similar disorders.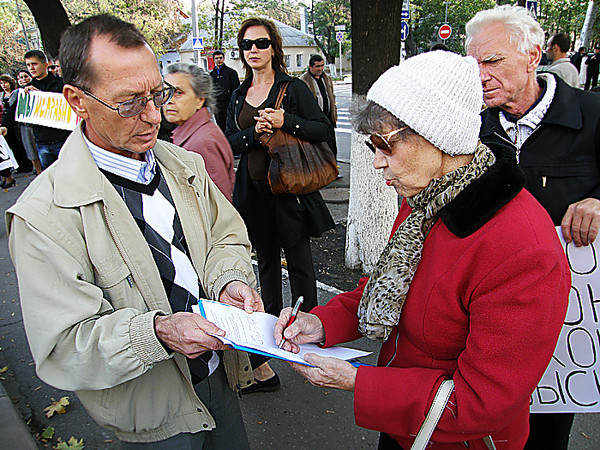 Protesters stretched to sign this important document, and Gennady Zadyrko reminded that SBU would have to provide to journalists official comments concerning the events, but is visible, there was nothing to tell them.