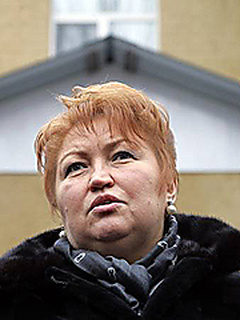 In Ukraine 96 people died of flu and its complications the chairman of BP Committee concerning health care Tatyana BAKHTEEVA declared at meeting of the Verkhovna Rada.
As the correspondent of the UNIAN, according to her, among died transfers six doctors, seven pregnant women and nine children.
During the report of the draft of the resolution on prime measures of counteraction to distribution of pandemic flu in Ukraine T.BAHTEEVA noted that the Party of Regions insists that 500 million UAH were transferred to regions for purchase of drugs and medical preparations.
Thus the Chairman of the Verkhovna Rada Vladimir LITVIN several times interrupted it, noting: "You report as the chairman of committee instead of as the member of fraction of Party of Regions, and is a question of the draft of the resolution of parliament of Ukraine, instead of fraction of Party of Regions therefore let's stop political propaganda".