Meeting of the President of Ukraine with members of the state extraordinary anti-epidemic commission at the Cabinet.
For today one of the main objectives of the government, and Ministry of Health in particular, - decrease in mortality as a result of flu and pneumonia, early diagnostics of strains of flu, and also carrying out vaccination.
The head of state expressed confidence that the authorities have to make everything that at doctors all were necessary means to meet a possible second wave of a flu epidemic.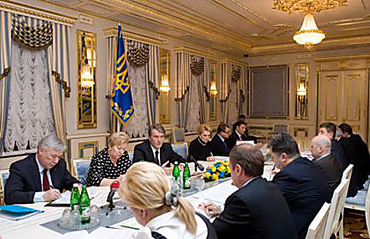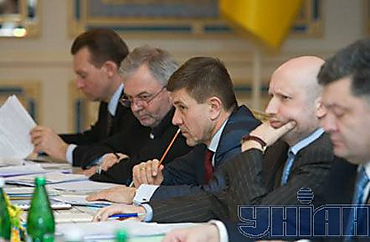 The chief state health officer of Ukraine Alexander Bilovol, the Minister of Health Vasily Knyazevich, vice-the prime minister - the minister Ivan Vasyunik, the first vice-the prime minister - the minister Oleksandr Turchynov and the Minister of Foreign Affairs Pyotr Poroshenko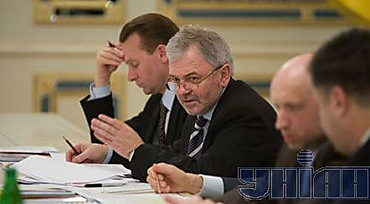 Minister of Health Vasily Knyazevich
Markiva/POOL /Mikhail's photoUNIAN