Print 6 пт 2 false false false MicrosoftInternetExplorer4
Elections are time when a large number of the population starts leading a Spartan life - moves to propaganda tents of different political parties.
Here already nearly half a year "live" in a military - tents old residents of political propaganda - activists of "The front of changes" Yatsenyuka. Appeared kanareechno - yellow "lodges" and at "litvinovets". Crimson spots on a face Nikolaev - communistic агит - tents. The new housing was received also by "nasheukrainets". Sometimes it is possible to meet even "vitrenkovsky" "теремки".
And today, catching up missed, on all city there were Yanukovych's tents.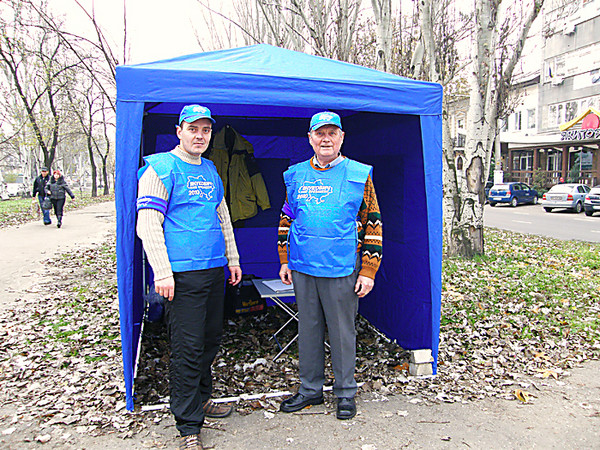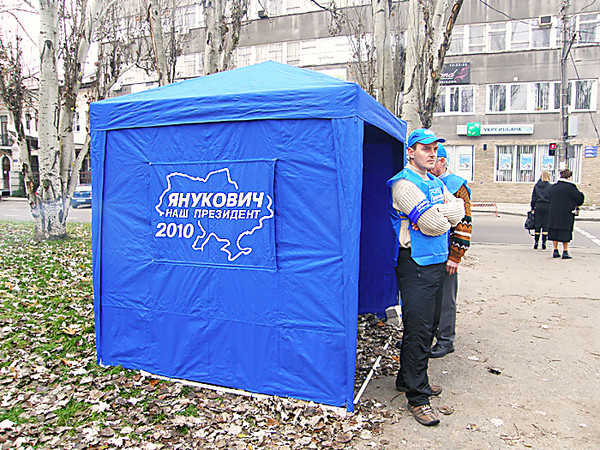 - Why so late left in masses, all in tents stand for a long time? - we ask the activists expecting delivery агит - flyers.
- So the others, probably, have more than money, - activists answer.
How many money "at Yanukovych" propagandists didn't tell, but friendly smiled from really decent set of the tents which have appeared on all city …
Distribute any different "zavlekalochka" - calendar cards, theses from the program, invitations to check themselves in the electoral register, and certainly, register all admirers is white - blue in special magazines.
We will note that fairly "turned blue" from the artillery which have hanged in air - boards of "regions" - lately Nikolaev becomes absolutely cyanotic now also from land artillery …