The People's Deputy of Ukraine Alexander OMELCHENKO to death brought down the pedestrian.
As reported the UNIAN in a press - service of Management of GAI of Kiev with reference to the chief of capital Management of GAI Anatoly SIRENKO, dorozhno - transport incident happened yesterday, on November 25, around 21.20 on Stolichnoye Highway near a stop of public transport "Vit-2".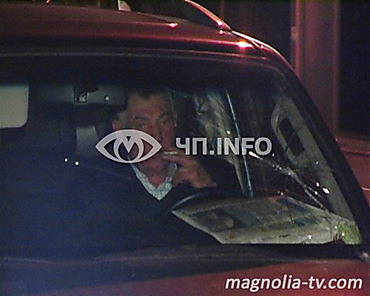 A.OMELChENKO, moving on own car "Mitsubishi — Padzhero" from outside Concha - Zaspy in the direction of Kiev, I made arrival on 48 - the summer man who crossed a carriageway from left to right in the direction of the car. From the got injuries the pedestrian died on a scene.
In a written explanation of A.OMELChENKO which was provided to the staff of GAI, it is noted that its car moved in the direction of the city in the second lane with a speed about 70 km/h (on this site the corresponding sign set restriction of the maximum speed to 80 km/h). He also explained that in Chapayevk's village in front of his car from - for a stream of counter transport unexpectedly there was a person. According to the People's Deputy, the pedestrian crossed the road in an unspecified place for transition, approximately in 40 meters from the crosswalk. The same indications were provided by one of witnesses. In A.OMELChENKO explanation also specifies that applied emergency braking to avoid arrival, I reported A.SIRENKO.
The People's Deputy was on a road accident place before completion of registration of materials of incident, and also passed medical examination (conclusion No. 001101) which testified that it was sober, the chief of capital Management of GAI added.