"Crime. Is NOT PRESENT" already wrote that in Nikolaev hooligans threw ink big - борды candidates for president ( In Nikolaev to all candidates for president "closed up" in big - борды (PHOTO)
).
Today, on November 28, the vice-chairman of the UNP Nikolaev regional organization Alexey Miroshnichenko and the Nikolaev rock-climber Vladimir Cherepko by own efforts, without waiting for the decision on replacement of boards from Kiev, re-stuck the damaged sites of the poster with Yury Kostenko's advertizing on the Pushkin ring. The candidate, we will remind, yesterday I visited Nikolaev.
That happened to Yury Kostenko's poster across the road "watched" placed on a tripartite billboard as it isn't strange, safe three other candidates - Yatsenyuk, Tigipko and Litvin. On the other side of the Pushkin ring already re-stuck Yanukovych hung - and at it between an eye the same ink ( flaunted until recentlyYanukovych in Nikolaev received "black tags" and "chaplinovsky" short moustaches (PHOTO) )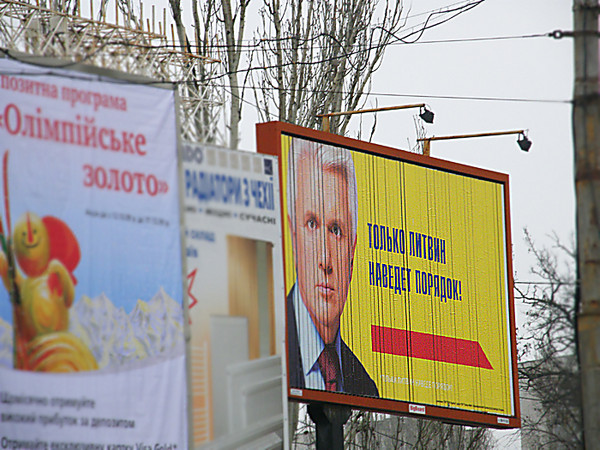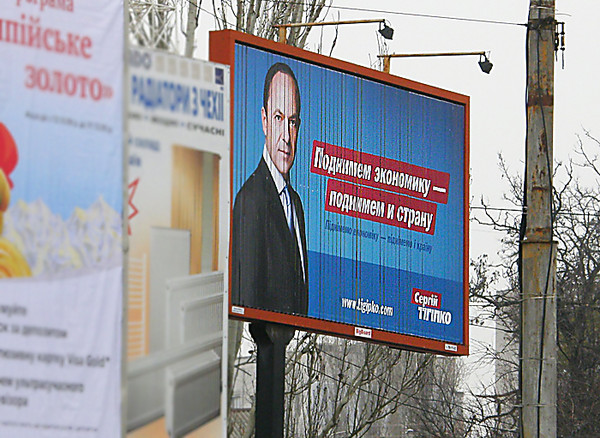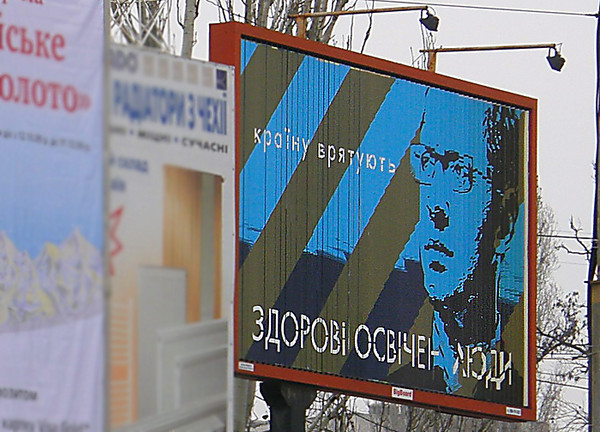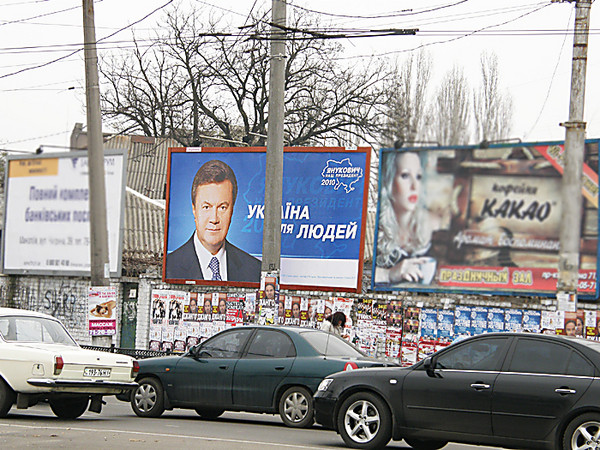 Through a couple of hours of laborious work in a hover "peak" was "conquered" - a board as new. Whether for a long time?