Last night about 17.00 inhabitants of a hostel blocked a traffic down the street Astronauts - without reaching about hundred meters from crossing with Hersonskoye Highway, from Victory Square. Pushed people on such radical actions disconnection of a hostel from power supply. 135 families living on Astronauts, 100 were deprived not only light, heat, but also opportunities to cook food - in the house are established electric stoves. The house disconnected from light approximately at 13.00, and a call to the Executive Committee of the City Soviet of People's Deputies about it to people answered that supposedly don't worry, this planned shutdown! However in the late afternoon residents understood - to them once again "dupe" and if they don't take any measures, and will sit without light. In this regard decided that all amicably leave to block Kosmonavtov Street.
By the time of arrival of our correspondents on a scene the area of the blocked street already there was about ten cars of GAI and PPS, "Ambulance".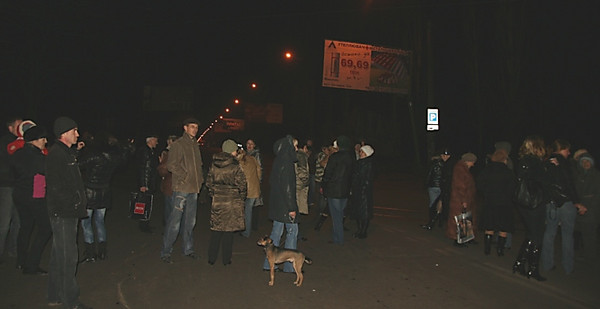 As the chairman of the board of residents, Vitaly Grabovenko told, last Friday in the Executive Committee of the City Soviet of People's Deputies them informed that the debt is registered for their house before "Oblenergo" in 42 thousand as of October. "But it at all so! We checked each apartment, and found out: - 42 thousand they included debts in this sum on a rent, for water, heating, and debts on the electric power occupy in it only the third part. Besides it appeared that 80 percent of our residents have no debts, and some even pay beforehand! There is ten dysfunctional families, from them let and ask for debts. Let disconnect light to malicious defaulters - in each apartment there is the counter. But how it is possible to punish everyone and for anything? ! " - Grabovenko sincerely was indignant.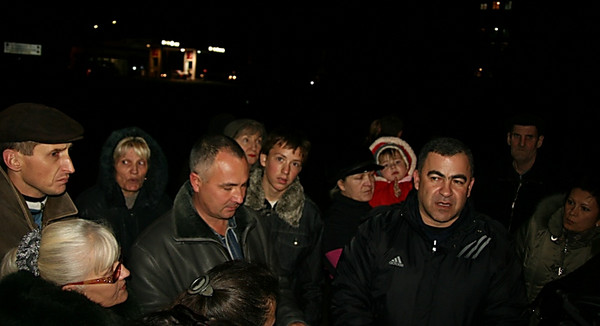 According to him, responsible for everything is the director of JV SKP "Gurtozhitok", a certain Zakharov. "How many it is possible to arrive so with us? Last year Granaturov promised to dismiss Zakharov. And what? And anything - it both worked, and works, and us of constantly any penalties frighten. How to help us - there is nobody and as to cut down light - here you are! " - Ekaterina Parfyonova told in a fit of temper.The arrangement on a joint campaign to this Zakharov with the purpose to find out became a result of communication of picketers with activists of "Our city" - how much money regularly paid for the electric power disappears it isn't known where.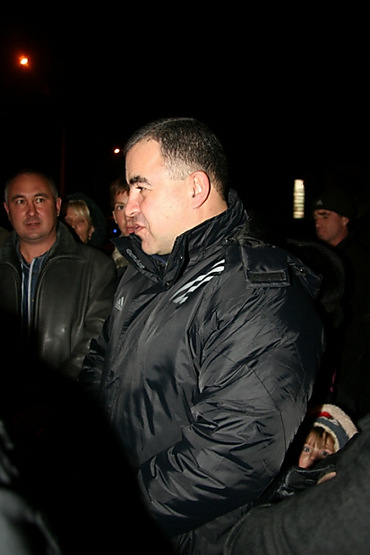 First deputy of the Nikolaev mayor Yu. Granaturov
Soon there was also the very first vice-the mayor. This time Granaturov not to draw attention of too curious press, arrived on neighbour's "Subaru Autbek" - but with three zero on number (at the important person and neighbors not ABBA who! ).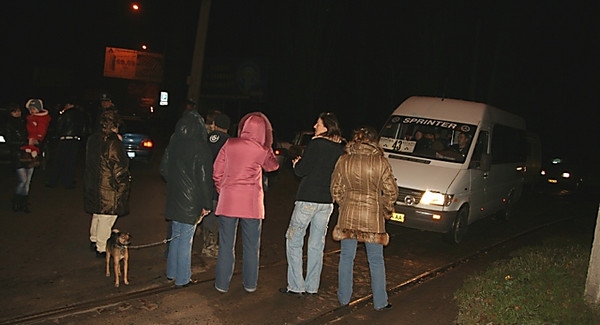 Having listened to claims and reproach, Yury Isayevich declared: "Today light will be 10 - 15 in minutes. And tomorrow we sit down at a negotiating table with Regional power, with JV Gurtozhitok. Regional power in something are right - but there is a human factor... ". In passing it became clear that is a little farther, on Astronauts 110, one more hostel is disconnected from power supply!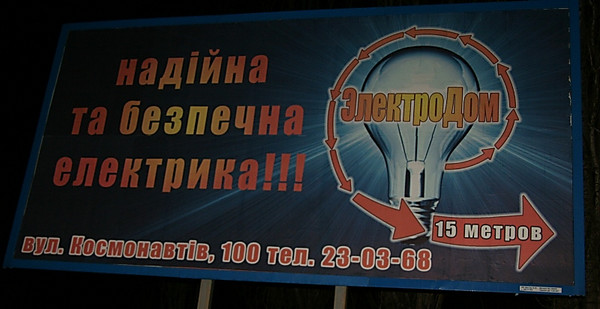 Against a dark hostel Bill - the board looked very originally
As a result, in minutes 30-40 light everything is gave. People went home, however any guarantee that the similar won't repeat in the near future to them anybody didn't give.