In Nikolaevsk the Executive Committee of the City Soviet of People's Deputies the power - acting officials was replaced and the mayor was replaced by students, but only for one day. After all today, on December 3, - Day of youth self-government in the Executive Committee of the City Soviet of People's Deputies. On this occasion early in the morningVladimir Chaikaeven I held hardware meeting with participation of students - doublers.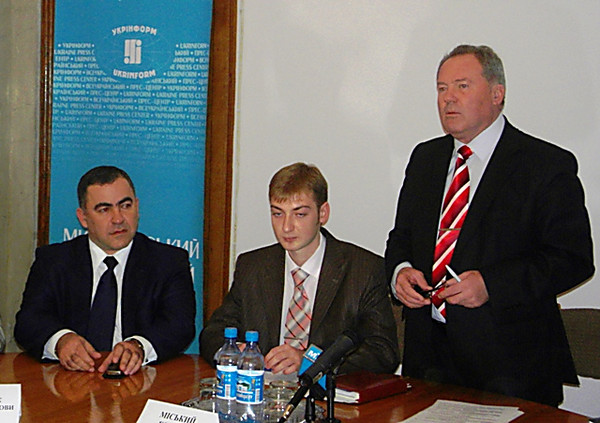 The mayor began meeting with that reminded representatives of youth self-government of the first years of independence - "Nikolaev very strongly suffered in the first years of development of our state". I toldV. Chaikaand about problems with water supply, both about blackout, and about salary nonpayments. "All this now fell into oblivion", - the mayor declared.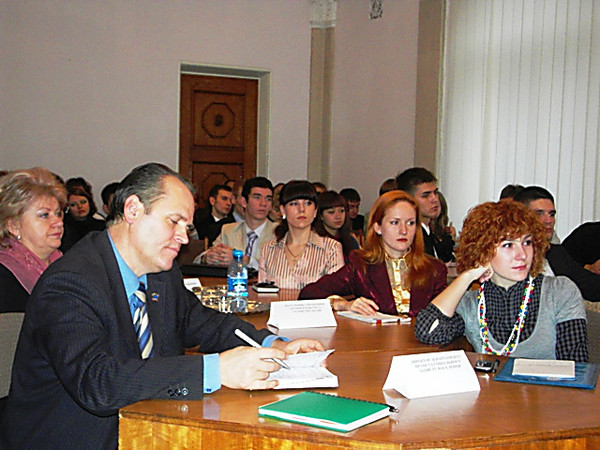 Didn't do and without strict parting word: "Dear colleagues, it is necessary to forget the word "give", it is necessary to earn. Give is yesterday".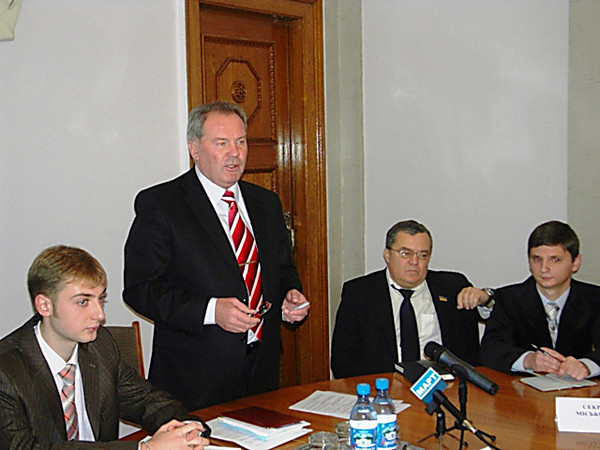 "We do everything possible that our city wasn't worse than others. Yes, there are some "punctures" in adoption of deputy decisions - sometimes accept them "under itself" or don't understand responsibility for the decisions", - complainedVladimir Chaika.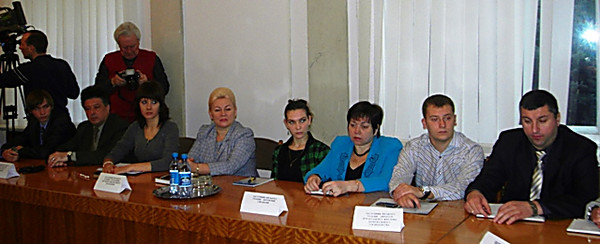 The special ceremony of transfer of power wasn't, the mayor simply presented students - doublers, having noted that at the end of day all of them will receive certificates on training in the Executive Committee of the City Soviet of People's Deputies. The chair of the mayor was occupied by the student's mayor of Nikolaev, the winner of regional round multi - the Studrespublika festival -Sergey Kochnev.

"I feel big responsibility, after all the whole day should be spent with the skilled business executive - Vladimir Chaika. But nevertheless I hope for the intense schedule. Probably, today it will be possible to bring up urgent problems of students, youth", - I toldS. Kochnev.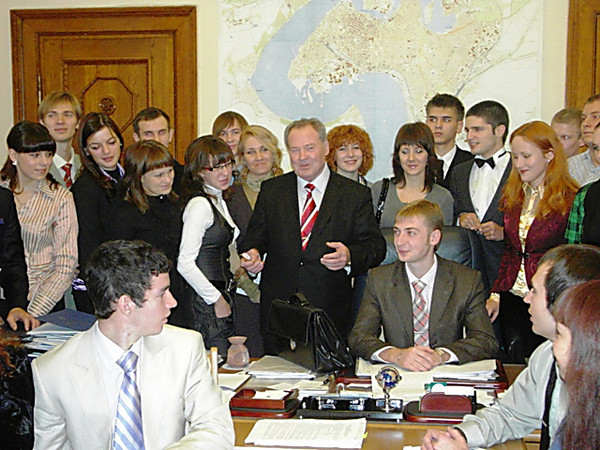 Vladimir Chaika told that for today he planned to consider some letters which need to be sent to Cabinet of Ministers and Ministry of Economics together with Sergey Kochnev, and also to visit descent of four barges at shipbuilding plant "Okean".