Within All-Ukrainian week of the right for students of the Nikolaev branch of the Ministry of Internal Affairs National university of Ukraine the educational program was carried out on December 8, reports correspondent "Nikvestya". The Assistant Secretary of the Ministry of Internal Affairssupervised actionSergey Shvets. Also event held the cochairman of council for human rights at Regional Department of the Ministry of Internal AffairsIgor Proninand teacher of schoolValery Bezushkoand chief of institute of the correspondence and distance learning of National university of NikolaevYury Sery.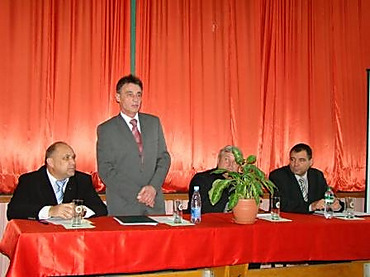 Igor ProninI told about that council for human rights is created in 2006. Human rights organizations were its part.
The representative of law enforcement agencies told students that earlier when carrying out by militia of operations to observance of human rights practically didn't pay attention. But the situation changed when Ukraine found independence and in the state a number of the major laws was accepted.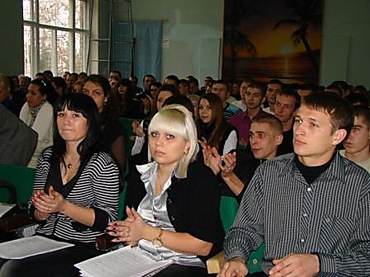 It is necessary to tell that this action devoted to human rights, wasn't tiresome as often happens in higher education institutions. Began with that showed to students a fragment from Comedy Club - the humoresqueGarik KharlamovandGarik Martirosyan"Companion Stalin and companion Beria talk with each other" in which the infringement of human rights is visually shown.
Listener of the first courseAnna TimofeenkoI made the report on a family law: I told about how the rights of women and men over time, since an era when kidnapping of the bride was norm changed.
Also to students reminded of their rights for education, for social security and others.