The city authorities once again showed own insolvency. After yesterday's snowfall the city of Nikolaev is almost paralyzed.
Yesterday, Housing and communal services department reported where directed snowplows, but as it was possible to notice this morning, effect from work of this equipment - "zero".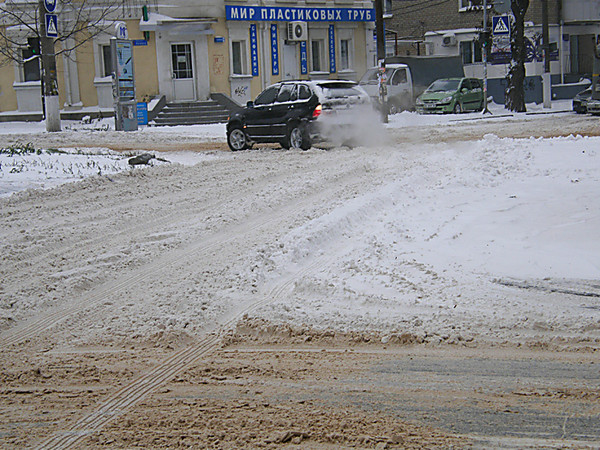 All trunk mains of the city are filled up with snow what to speak about other streets. Such feeling that snowplows also didn't come out to Lenin Avenue, Oktyabrsky Avenue, Mira Avenue …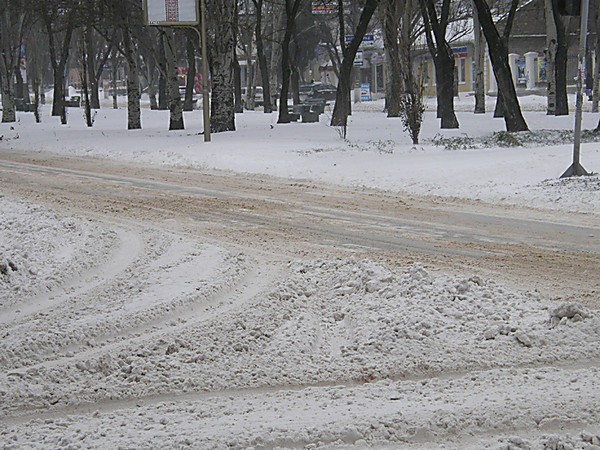 The separate attention is deserved by transport work in the city. It is simply impossible to reach from the remote areas in the center. Minibuses on routes practically don't go. Hundreds people gathered on stops.
Why in our city, as always, - small deterioration of weather conditions and, as they say, comes "apocalypse".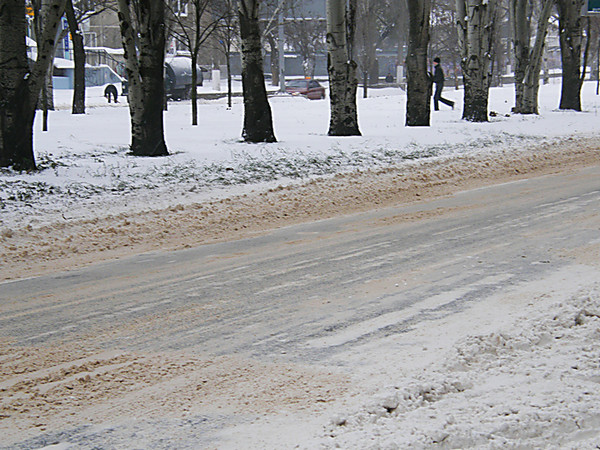 Jams on city streets aren't present as many drivers decided not to leave to the city on own cars, expecting that the authorities will make nothing for clearing of roads.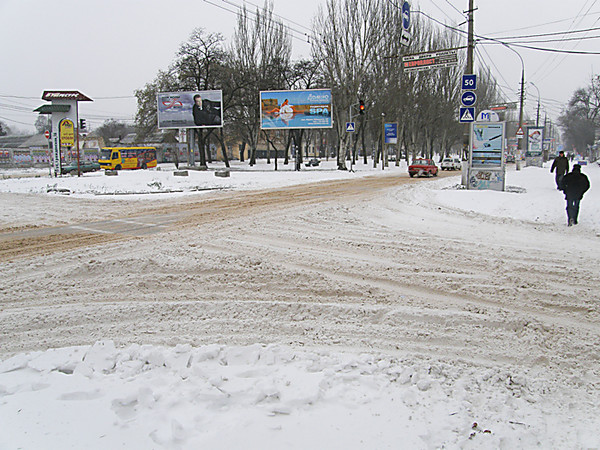 It would be interesting to hear opinion vice-the mayor A. Zhenzherukhi who supervises transport on the fact that now occurs. Why many drivers who work in the city, didn't leave on routes? Business all what even buses went to the suburb.
Today regular session of the Nikolaev city council will take place. Interestingly, and how deputies will reach to the building of the Executive Committee of the City Soviet of People's Deputies? It wouldn't be bad that people's deputies, as well as hundreds citizens, would try to arrive "for work" on minibuses … But it, is similar from fantasy area!
That turns out, fathers of the city are able to light only from scenes, tightening "White wings" and telling citizens who needs to be elected the President of Ukraine. And who will be engaged in the solution of economic questions in the city?