If you staid today at least half an hour at a stop and by ridiculous accident could reach in a pose of the Soviet canned food to the right place, know is a bylparadoksalny isolated case. Actually the situation in the city is on - to another.
As reported "Crime. Is NOT PRESENT" the first deputy of the mayor Yury Granaturov, today, on December 19, to a route there were 80 percent of public transport that for the day off it is enough. Trams around the city go, except for the region of the Dry Fountain. All entrances to hospitals and bakeries are cleared away.
Potemkinskaya Street. To photograph tram ways, our correspondent had to dig out them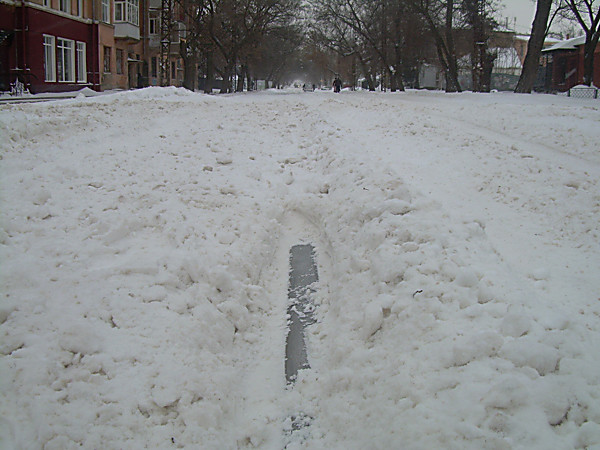 In total in the city 50 pieces of equipment which clears away roads work and sands them. The equipment works round the clock.
Equipment absence for clearing of sidewalks became a huge problem for Nikolaev. ThereforeYury GranaturovI gave command to check ZhEKI regarding clearing of paths.
Witz - the mayor asked all enterprises of Nikolaev to involve irrespective of form of ownership the equipment for clearing of roads in Nikolaev.
- Ideal roads won't be today - tomorrow, - toldYury Granaturov, - but we do everything possible. And on the main city roads now it is possible to pass, with it problems aren't present.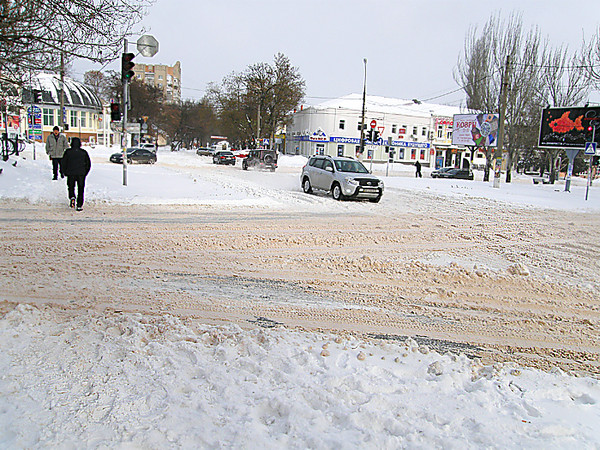 The first deputy mayor says that such long snowfall in Nikolaev yet wasn't. Certainly, it doesn't justify a defect of municipal services, but they work for full available capacity. According to forecasts of the weather forecasters, not the best weather conditions will be till December 21: wind of 17-22 m/s, places gusting wind of 22-27 m/s, snow, ice.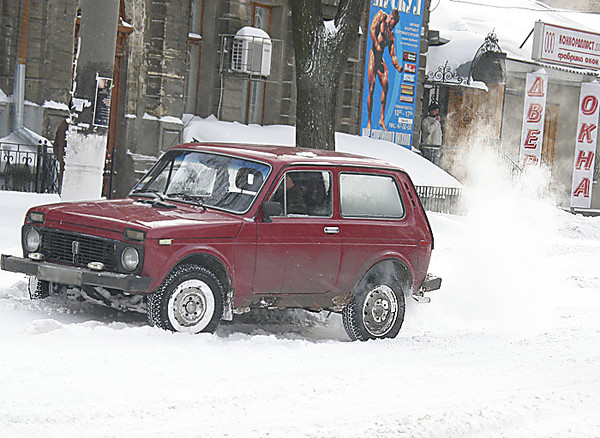 By wordsYury Granaturov, Nikolaev doesn't have at least 10 units of hi-tech cars for fight against snowfall consequences. For the city this very expensive "pleasure" therefore, according to vice-the mayor, the state program by means of which it is possible to solve this problem is necessary.
By the way, communications with weather conditions opening of a city fir-tree on Soviet is postponed. Read in more detailhere.