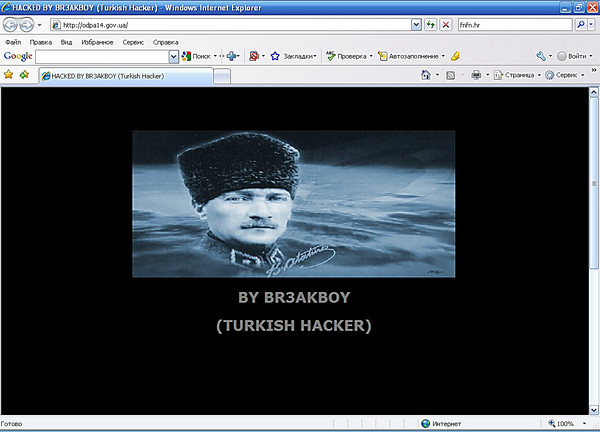 On a site Nikolaev regional tax ( http://odpa14.gov.ua/ )красуется photo on which Mustafa Kemal Atatürk is represented. Under it the signature of the hacker (as it is reported, Turkish).
Ataturk (that in translation "the father of Turks", "the father of the people" means), the first president Turtsetsky of the republic, is known for the reforms. Whether though it in general has relation to hacker attack - still a question.
In more detail about Ataturk read here.
P.S. : as of 15.10 site "is repaired" and functions in a normal mode.