As it became known, the deputy of the Nikolaev city council Vadim Merikov made the decision on a desertion of the party "Batkivshchyna", but doesn't intend to resign from itself deputy authority.
We provide to your attention the text of the official statement of V. Merikov: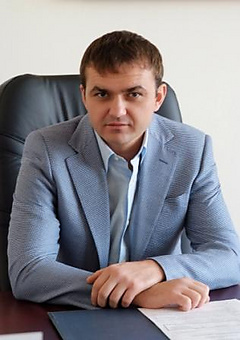 The events occurring in the country, turned out to be consequence of the policy pursued by the party in power. Main objective and task which further stay in the power is. So and all actions to which are directed not on overcoming of economic and political crisis, and on achievement of desirable result at any cost. Nonprofessionalism in economy and populism in policy led the country to a boundary, for which - accident. Thus the responsibility question before people, this power the chosen is completely ignored.
The party system of formation of the power, at all levels, completely discredited itself. Total mistrust of people to this power is explained by it. Both in the center, and on places.
Permanent opposition of "political monopolists" doesn't give the grounds to count on any positive shifts in the near future. On the contrary, this process only multiplies and deepens the collected problems. When search of real ways of an exit from a general crisis is substituted for imitation of activity which is subordinated to exclusively political expediency - such direction of any simplification to people and furthermore, improvements of their life, won't bring.
To realize it and to remain the active participant of process in whom strategy of development of the state is changed for political ideology, dishonestly and unworthy.
Proceeding from the above I, the deputy of the Nikolaev city council Merikov Vadim Ivanovich, make the official statement for a desertion of the party "Batkivshchyna". This difficult, but the weighed decision became result of serious and long reflections.
I declare also that I don't intend to hand over the mandate of the deputy of city council as it much would like. My position in questions of local government is invariable, and I on - former will defend interests of nikolayevets all forces available to me and means.
deputy Nikolayevskogo
city council Merikov V. I.
From "Crime. Is NOT PRESENT":>according to available information Vadim Merikov takes very high positions in Nikolaevsk city council and is held in respect not only the, probably already former members of the same party, but also deputies from other fractions. Probably Nikolaev Byutovtsa lost basic and always ready to defend positions of the Party member. As it will affect further functioning of the BYuT city organization - will show time.