On yesterday's press - conferences, which took place in a regional staff of the candidate for president V. Yushchenko,Alexander SadykovI told to the Nikolaev journalists that in Ukraine, probably, the second Maidan prepares.
"According to information available for me, one of large parliamentary political forces not further as last week I bought about 480 army tents from the Ministry of Defence, big army tents. I so understand that certain unclear movements after the second round" prepare, - declaredAlexander Sadykov.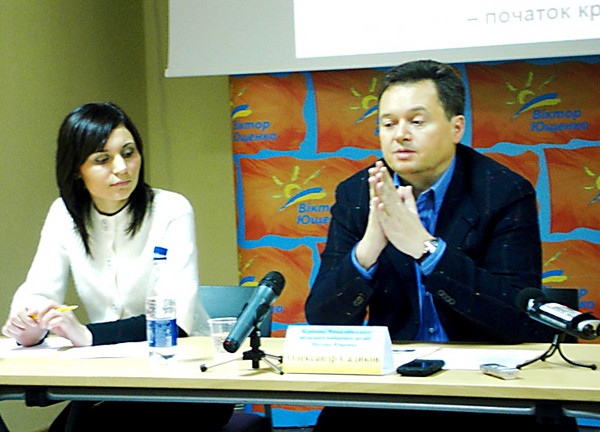 The head of the Nikolaev regional campaign headquarters V. Yushchenko also shared the forecast for future elections with journalists.
"My forecast: though I am sure that will win against Yushchenko but if in the second round there are Yulia Vladimirovna and Victor Fedorovich, I think that one of candidates, having seen a big gap, will bring down not the second round. It will bring down the first round, first of all. Or these elections will be limited to the first round which will fill up and appoint new elections, or, I quote one of candidates, will be rounds so much while I won't win", - notedA. Sadykov.
It should be noted that he quotedYulia Timoshenko. We will remind that many All-Ukrainian mass media, reported thatYu. Tymoshenko,the present prime minister - the minister and one of candidates in future presidents, allegedly told to one high-ranking official: "Yes you don't worry, will be rounds so much, how many it is necessary while I won't win". Thus journalists referred to that is cited from wordsArseniy Yatsenyuk, one more applicant for a presidential chair. Certainly, it isn't excluded that Tymoshenko simply joked. Or perhaps also isn't present …