Nikolayevtsa defined the fastest "бегунцов" - representatives of political force who before the others after an election of the president of Ukraine will replace the color and political orientation and will adjoin other political force.
We set to readers "Crime. There is no such question": What supporters of the political leader (political force) will change the preferences after an election of the president of Ukraine?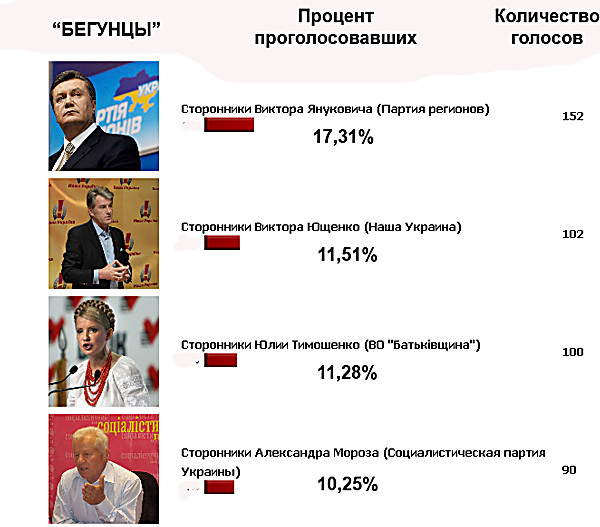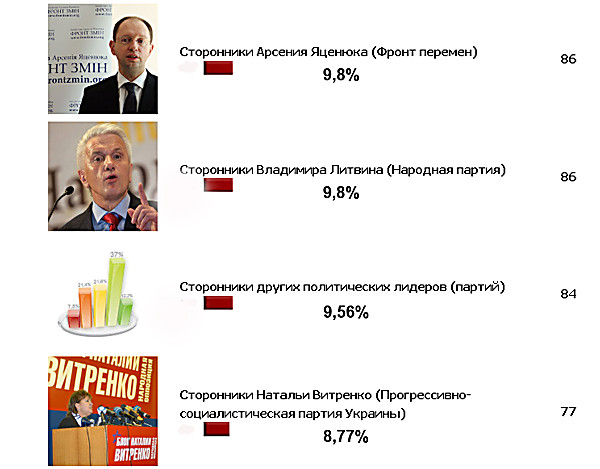 According to the majority of readers who voted in poll "Crime. Is NOT PRESENT", fastest "begunets" are present adherents of "professor". 17,3 percent of votes are given "to begunets - proffesorchik".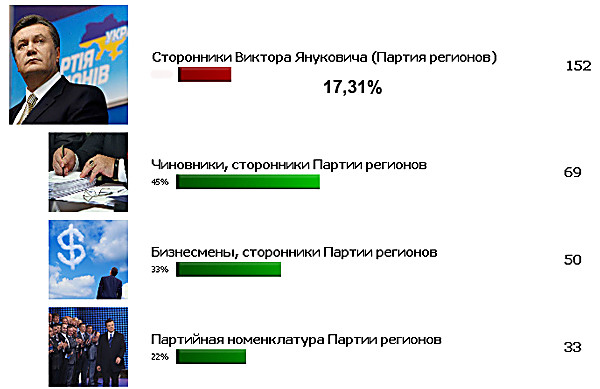 On the second place - "beekeepers". 11,5 percent of respondents are sure, "orange begunets" will be the fastest.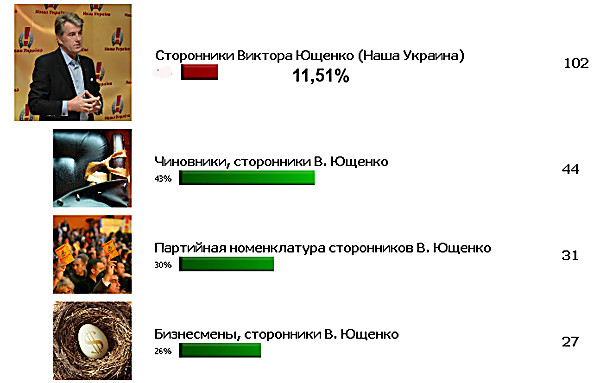 It is less than voices at Yu - forces. "The national team led by a tigress" came to the third place with 11,3 percent of votes.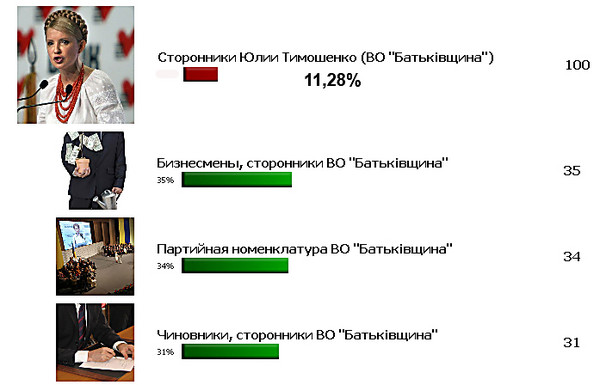 "New Year's gifts" got an honourable fourth place - "morozovets" gained 10,2 percent (it is possible to tell, passed in the second round).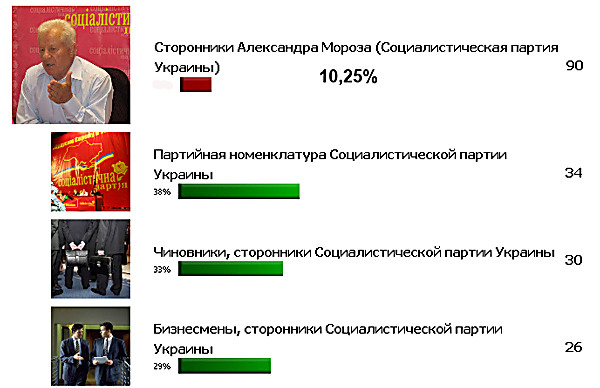 Approximately as much (with a separation in four voices) - at "striped" - 9,8 percent.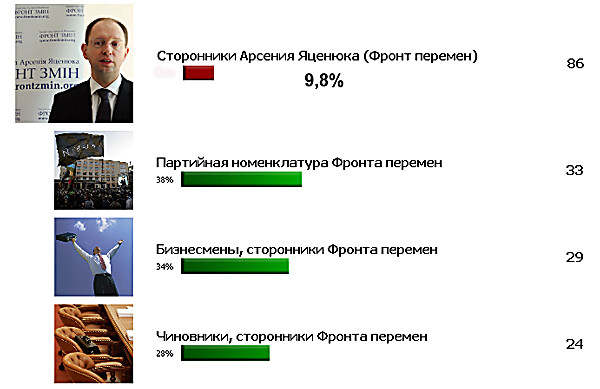 Honourable fifth place with them supporters "only divided it, worthy to operate the country" - 9,8 percent, and also other political leaders - 9,6 percent.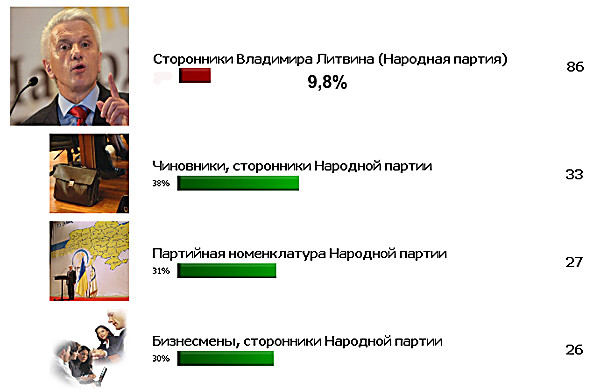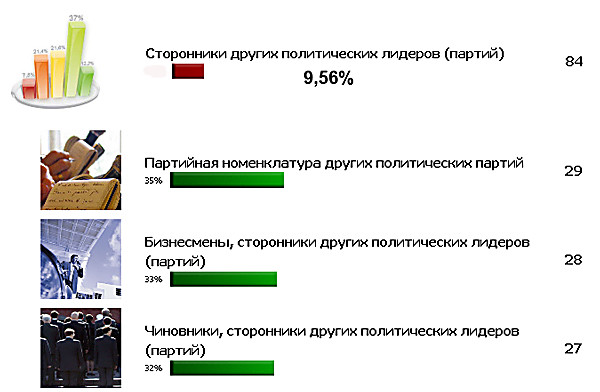 "Aggressive socialists" received 8,8 percent of votes of our readers. "Red" - 8,3 percent.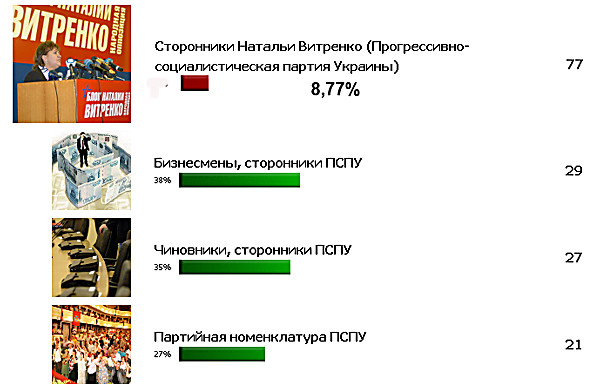 And here believe that all Party members ideological and all remain true to native Penates, the whole 3,4 percent.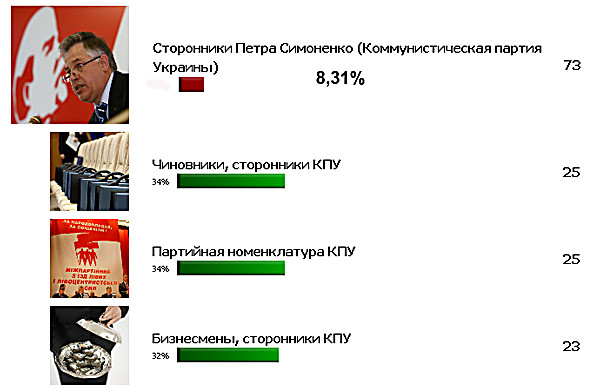 As we see, the most not devoted at Yanukovych, Yushchenko, Litvin and Simonenko officials "are elected". Tymoshenko and Vitrenko have businessmen. Moroz, Yatsenyuk and other politicians have a party nomenclature.