Why happens, what where still yesterday it was planned to build children's cafe, the elite cottage grows, in the first floor of a house instead of dairy shop there is a computer club, and on a place of the well-planned square - malls? The answer is simple - having received the earth, it is possible to change its purpose always. Change of purpose of the land plot or the room can bring to inhabitants surprises. Most often, not really pleasant.
The Kolos stadium that is located in Varvarovke, exists any more the first decade. Some generations of children played there soccer, football players - professionals perfected the skill. Now stadium in enough - a quite good state, the green covering of a field and spectator places there remained. And we wanted to learn in more detail about destiny of stadium just after at the past session of city council the question of change of purpose of a site "wormed way" into the block of decisions on the Central district for construction refueling and is sports - an entertainment complex. Approximate площадь13094 square meters, the site was allocated earlier for The Crimea — Lesprombud firm, the same firm and declared intention to replace target mission of a site. The address doesn't tell to the simple inhabitant about anything - "Rassvetnaya 1-in". More in the draft decision it is told nothing. It also guarded.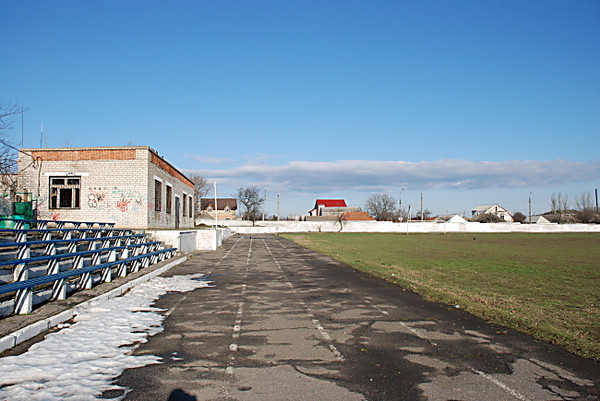 - Vladimir Dmitriyevich! You didn't look through, probably, and your performers didn't prompt to you, but it is a question of Kolos stadium in Varvarovke, - the deputy Alexander Zholobetsky addressed to the mayor. - It is swindle. This stadium exists still with 60-x years, and now there want to construct gas station. There are more than 600 signatures of pupils of school and their parents which ask to leave there stadium. Personally you, Vladimir Dmitriyevich, for stadium or for gas station?
Vladimir Chaika sadly nodded and with the upset voice answered:
- And what I can make? I asked to give regional administration stadium to us. We couldn't prove documents in court. It not our property.Here, on December 9 cancelled the claim in court …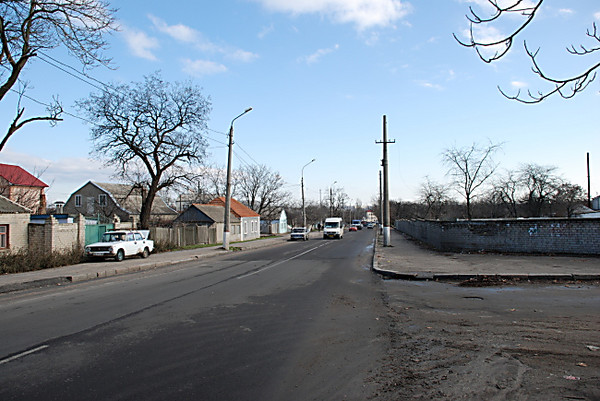 After that the mayor showed to deputies any decision of any court which to someone something rejects and therefore deputies have to vote. Thus the mayor long spoke about any decision of executive committee, protests of the prosecutor, and about legal service of the Executive Committee of the City Soviet of People's Deputies. Phrases was much, clear - it isn't enough. The conclusion from all this is the earth belongs not to the city, and there is a judgment on which it is necessary to build gas station at stadium. Perhaps also would pass the decision if the deputy Zholobetsky didn't ask to look at that judgment.
It appeared that it is a question of the judicial proceedings which doesn't have any relation to a question at session. The prosecutor of the Nikolaev area submitted the claim about illegality of possession this land plot The Crimea — Lesprombud firm, and the court rejected the claim. That's all. Simply the present owner of stadium admits. In the solution which was proposed to be accepted at session to deputies, it is accurately specified - "to change purpose".
- Whoever was the owner of the land plot, in competence of session of city council to make the decision on change of its purpose. That is, on us depends, there will be there a stadium or there will be a gas station. To keep stadium, it is necessary to refuse simply purpose change, - the deputy Zholobetsky explained to us.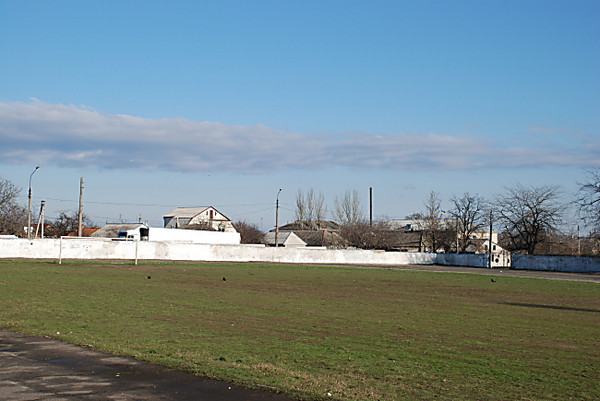 In Varvarovka the stadium is considered central. His locals and call - "the central stadium". We have a talk with inhabitants to learn their relation to that instead of stadium the owner tries to establish gas station.
- I the first time hear about it! - the inhabitant Varvarovki Igor Kostenko speaks. - What gas station can be at our only stadium? We here, in Varvarovke, already have 7 gas stations. And at stadium children play soccer, it operating. Holidays there are spent. Church nearby. None of inhabitants won't allow to build gas station here!
At a stop we met group of young people who study in this residential district. Children unanimously declared that the stadium is necessary to them, they there "walk holidays".
Evgeny Kravchenko which house is just located opposite to stadium, told us that about planned gas station already from someone heard. But his opinion and opinion of his neighbors unambiguously - there has to be a stadium.
- It as - in Varvarovki's center to construct gas station? Here nearby two schools, children at stadium are engaged.Here, last birthday Varvarovki - our City Day - too at stadium celebrated. It after all the only area at us. To lick stadium into shape - here this good business would be!
Evgeny also told that in the matter inhabitants hope for deputies of regional council - it seems, someone from them already paid attention to this problem.
But while the question of stadium in Varvarovke is in full competence of deputies of city council, and it remains open: its consideration transferred to the following session. Besides, at the request of the same Zholobetsky, Vladimir Chaika gave an assignment to legal department of the Executive Committee of the City Soviet of People's Deputies more carefully to understand this question.
I shared the opinion with us and the head of department of land resources Alexander Moroz. He confirmed that change of purpose of any object in the city is in competence of deputies of city council, irrespective of who owns it. With stadium Alexander Ivanovich answered our question of the personal relation to this situation:
- Both as the official and as the person I consider that there has to be stadium...
But besides - the decision for deputies.