Already for the second time in Nikolaev prestigious international tournament on boxing -is heldInternational Women's Boxing Tournament Nikolaev City Cup. It started still on August 10, and the ceremonial opening took place yesterday, on August 11.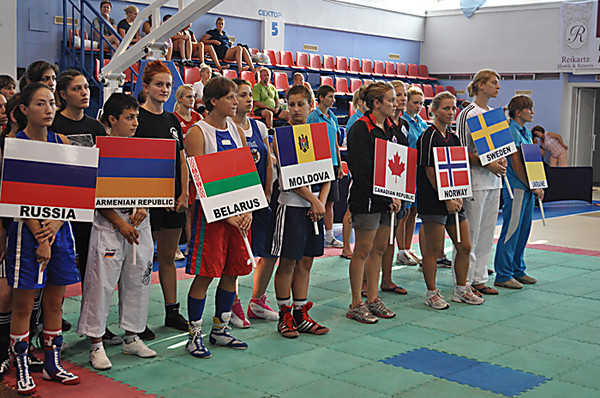 The first tournament was held in a year before last. Then the national team of Ukraine on female boxing took the third place. Last year instead of tournament the female boxing European championship - VII Womens European Boxing Championships in which Ukrainians reaped biggest "crop" of medals was held, however by quantity of gold medals conceded to Russians.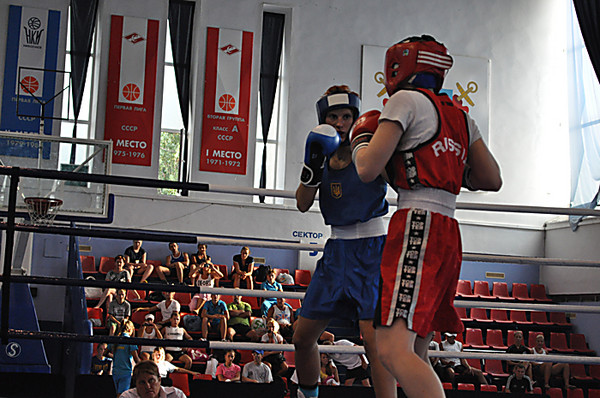 This year trainer of the national team of UkraineAlexander Martynenkonotes that the Ukrainian girls are well prepared, and hopes for a victory. For the Ukrainian national team this tournament - dress rehearsal of the World Cup which will take place on Barbados in September.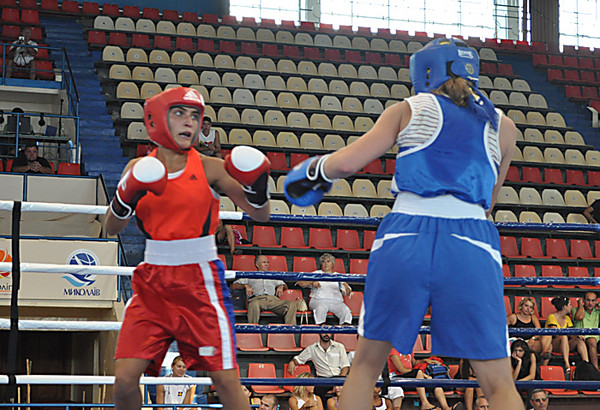 Ukrainians compete with sportswomen from nine countries - Russia, Belarusiya, Norway, Bulgaria, Armenia, Estonia, Canada, Moldova and Sweden.
The fan to look at female fights there was also a mayor of NikolaevVladimir Chaika. Opening tournament on boxing, he again declared that such competitions - prestige of our city, and it once again confirms that the city of Nikolaev - the city of boxers.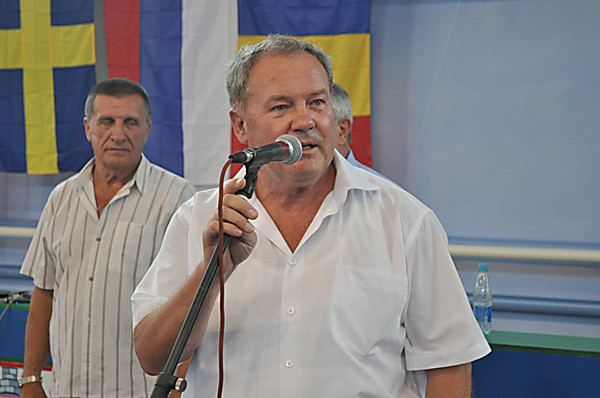 We will remind that tournament takes place with support of the Nikolaev Executive Committee of the City Soviet of People's Deputies and Federation of boxing of the Nikolaev area. Traditionally as one of organizers of tournament the deputy of city council, the head of the Nikolaev regional organization "Front of Changes"actsVadim Merikov.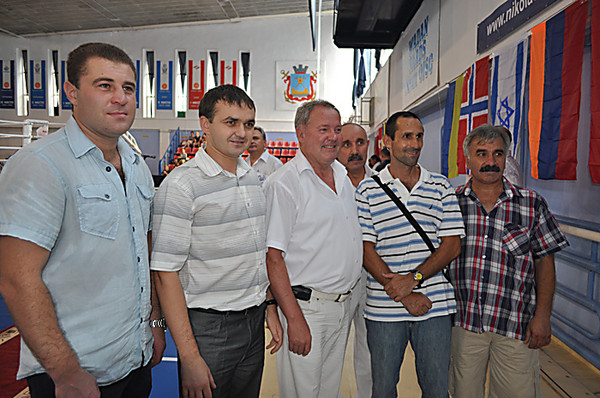 On a photo (from left to right) -Honoured Master of Sports, repeated Champion of Ukraine, winner and prize-winner of the international competitionsOleg Mashkin;deputy of city council, head of the Nikolaev regional organization "Front of Changes"Vadim Merikov;mayorNikolaevVladimir Chaika;unknown;deservedtrainer of Ukraine, senior boxing coach of the women's national team of UkraineNikolay Hadzhioglo.
Competitions will proceed till August 14. On August 14 solemn closing of competitions and rewarding of winners will take place.