In pavilion of the Kremenchugmyaso enterprise got 2,3 kg of Doctor's sausage. I gave 400 UAH. Also I got a tub for a pickles for 390 hryvnias. Everywhere his security guards paid for the president.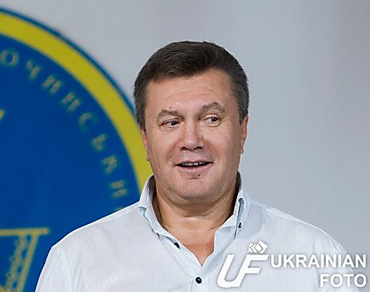 Only in Live Bread trademark pavilion from Poltava Yanukovych extended a black wallet from the pocket and paid 100 UAH for Gift bread. The president also bought three packs of halvah.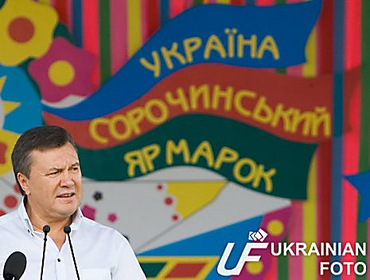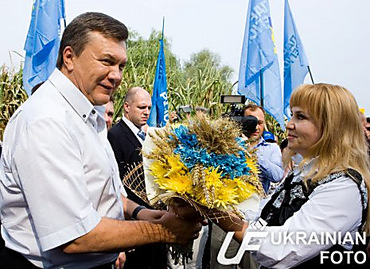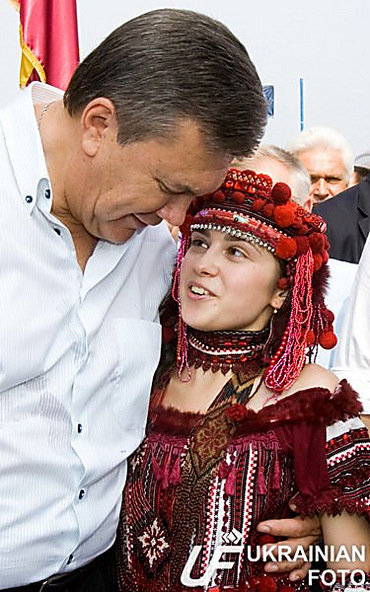 Besides, Yanukovych bought a vyshivanka at fair. How many the president gave for a shirt it isn't known, however the price of the most simple vyshivanka of handwork at fair starts from 600 hryvnias.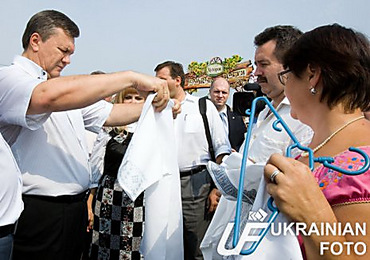 Here also it turns out that the guarantor left at least three thousand hryvnias at fair.
We will remind, in the first day of the presidency Yanukovych reduced the salary by 50%. The exact sum of a salary which is put now to the president, isn't reported. It is known that approximately Yanukovych's salary makes from 10 - 20 thousand UAH. In too time, according to Goskomstat the average salary doesn't hold out and to 2,5 thousand hryvnias.
Photo: Ukrainian news, Ukrainian truth