Deputy of the Nikolaev mayorVladimir Gullerplans that in the historical center of Nikolaev there will be no advertizing designs. He declared it during meeting of presidium of the Nikolaev city council on Monday, August 20.
Also members of presidium the offer to consider at today's session of the City Council the draft decision on introduction 2 - the monthly moratorium on placement бигбордов was accepted.
And head of the deputy commission of questions of ecological policy, environmental protection and resource-savingOleg Krisenko, and head of the deputy commission of questions of architecture, construction and regulation of the land relationsVictor Drobotinsisted on that such quantity бигбордов as at us in the city, distracts drivers from the road, and, besides, deputies asked a safety issue of these designs - giants.
- Who watches billboards are made of what material, behind their durability. It is necessary for us will be defined, what quantity of billboards is necessary for us in the city, how many they can be put on Lenin Avenue, - members of presidium questioned.
Mayor of NikolaevVladimir ChaikaI answered that the chief architect of the cityAlexander Bondarand vice-the mayorVladimir Gullerhave to give for 10 days the offers concerning what billboards need to be demolished.
Besides, the town governor offered the head of administration of Leninsky districtTo Yury Granaturovto take with itselfAleksandra Bondaryaand to walk with it down the street Astronauts supposedly in abundance of billboards on this street the head of department of architecture is guilty.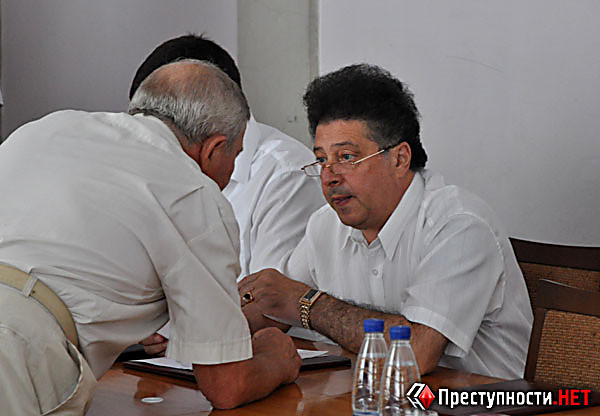 In turn,Vladimir GullerI noted that already there is an offer and the decision on executive committee on a ban on placement of any advertizing designs in the historical downtown prepares.
- Every day at me on 40 applications for placement of billboards, I on everyone write "no", "no", "no", - the deputy of the mayor declared.
We will remind as reported "earlier Crime. Is NOT PRESENT", earlier mayor of NikolaevVladimir ChaikaI was surprised that on streets appear "ownerless" ситилайты, and it is supposedly unclear who has to demolish them.