Governor of the Nikolaev areaNikolay KruglovI showedTo Mykola Azarov, staying today, on October 12, in Nikolaev as the leader of the party of regions, still the sports town under construction in park «Victory».
In anticipation of arrival of the head of the government who has taken one day of holiday to agitate nikolayevets, the entrance to park was strictly on invitation– «strangers» on the territory the staff of Management of state protection didn't pass.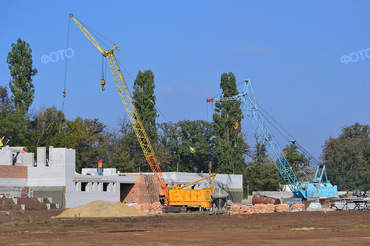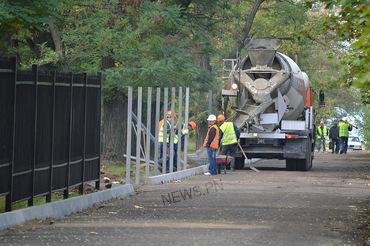 Mykola AzarovI examined the construction project plan, objects which already are under construction, and I declared that this sports town is worthy the Olympic center in Kiev. After that main thing «regional» the countries carried out to already functioning a board - to the park which emergence, is remarkable, the social program of RUSAL financed.AzarovI noted that such sports injury-causing, on what the leader of public organization «Alter - sports» Roland BayrozyanI answered the prime minister that soccer isn't less dangerous.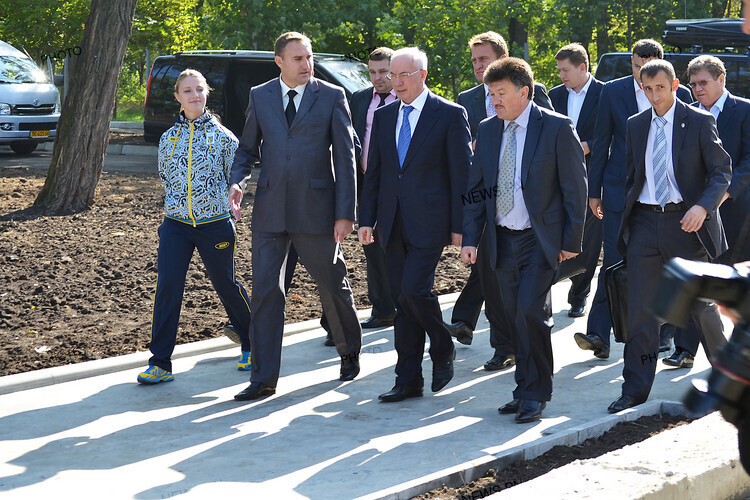 It is worth emphasizing that paths on which drove the head of the government, filled in with concrete this night, however excursion on a sports area took place without excesses.
It is remarkable also that in the working day accompaniedMykola Azarov, gone for one day on leave, the governor of NikolayevshchinaNikolay Kruglovand mayor of NikolaevVladimir Chaika.
We will remind as earlier it was reported,Mykola AzarovI arrived to Nikolaev to look at construction of the sports town, at reconstruction of the square «Proletarian» , and also to take participation in meeting of Party of Regions near a recreation center «Youth». From - for it for half a day Oktyabrsky Avenue site from Avangardnaya Street to Kosmonavtov Street will be blocked.