Yesterday, on December 4, during meeting of the Interdepartmental commission on questions of local government at the Cabinet of Ukraine the Minister of Regional Development and constructions of UkraineVasily KuybidaI met representatives of local government.
By Day of local government which is celebrated in the country on December 7, and also for a significant personal contribution to ensuring development of local government, long-term conscientious work, a number of representatives of local government were noted by thanks the Prime minister - the minister and Cabinet diplomas. Among them - the mayor of NikolaevVladimir Chaika.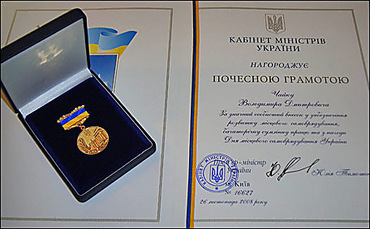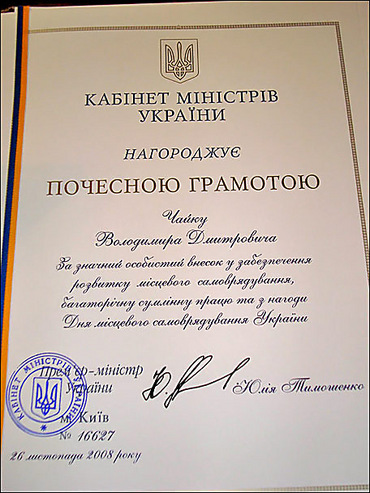 Except congratulatory words and thanks, Vasily Kuybida also reported that for last period the government prepared the law on fundamentals of the state regional policy.
- The local government will receive powers, will receive resources and will be able to solve by own efforts those problems which face regions.
Also in the Ministry of coordination of representatives of local government prepared a technique of creation of capable territorial communities. Besides, the Minister told, very important are accepted by the Verkhovna Rada in the first reading change in the Budgetary code:
- Our task now to achieve that it passed the second and third readings, and thus local government will receive in addition about 8 billion UAH. The government shows consideration for problems of the cities, tries to help those who finds own forces and resources for the solution of the problems, problems of the cities, - the Minister told.