Here already the second time passed on December 19 in the Russian art drama theater the city Charitable evening in honor of Saint Nikolay organized by a municipal government of culture with the purpose to raise funds for purchase of the equipment for city children's hospital No. 2.

This evening strikingly I differed from last year's, and it could be felt from the very beginning - this year auction of children's works wasn't carried out, and in the foyer of theater of the audience didn't meet «live sculptures».
But this evening in some moments very much reminded benefit performance (or anniversary creative evening) the mayor Vladimir Chaika. And that is why.

No (very good and bright) participated in a concert as «professional» children's creative collectives, and chief physician of regional hospital Victor Vidyapin, doctor of maternity hospital No. 3 Kirill Laty, director Doma of wall-paper already familiar to the viewer «Louvre» , which also create wall-paper for a desktop which can be downloaded, Elena Onufriyets, the director of economic lyceum No. 1 Anatoly Kompaniyets.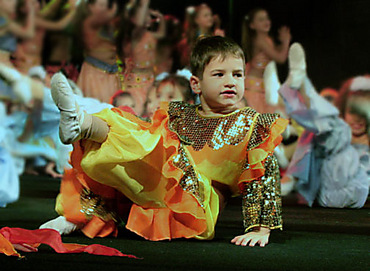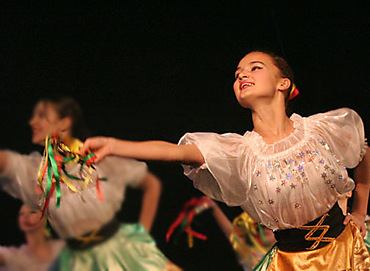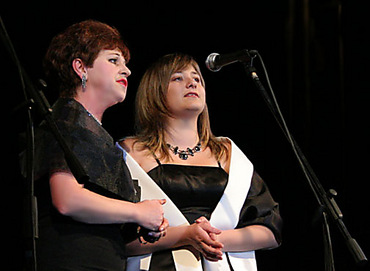 But were, there were opening this evening! In - the first, the mayor is right at the beginning ripe not the crown thing «White wings» , and «We - an echo» in a duet with Ekaterina Chernysh.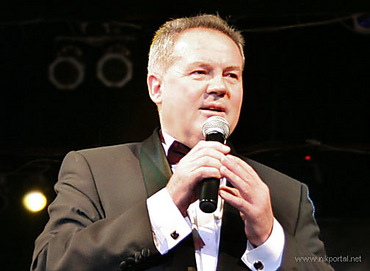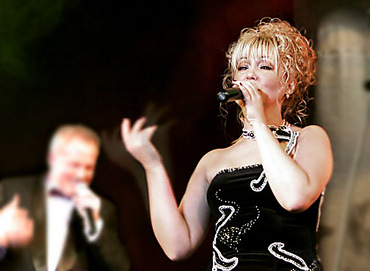 In - the second, opening it is possible to consider bright performance 1-го the deputy mayor Yury Granaturov. Yury Isayevich sang the remarkable song from the movie «Winter evening in Gagra» about that is stronger than passion and more, than love in which and a certain implication was felt.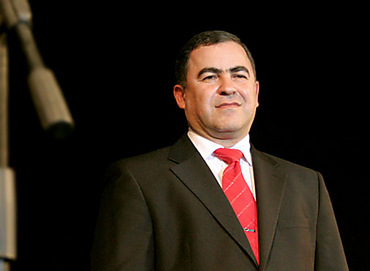 However, and not in implication there was a business: Yury Granaturov didn't need even backup dancers - he danced itself. But «bomb» , as the modern youth is expressed, it was possible to consider a duet from two deputies of the mayor - Yury Granaturov and Alexander Zhenzherukhi who sang the song - dedication to our mayor «You all over the world hazhivat» much on motive «My dear capital, my gold Moscow».

In it there were also such lines:
- And to the enemy never to achieve,
That your head was inclined,
Nikolaev - your capital,
Nikolaev - your destiny...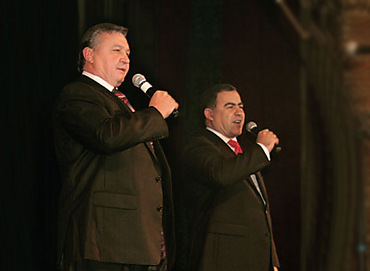 For certain this pathetic song - with implication or isn't present, what difference? - it was put to 60 anniversary of Vladimir Chaika which didn't so long ago die down.
But even if it and not so (can, on then or with the text weren't in time, or to rehearse it didn't turn out - yes you never know), now it quite sounded as congratulatory - table.
Or as anthem of fidelity to the chief. However, some considered this song as farewell - to the mayor.

So see off especially honored people, or to higher position. I smoothed this impression «after» Alexander Zhenzherukha, having executed romantic solo «Where you were».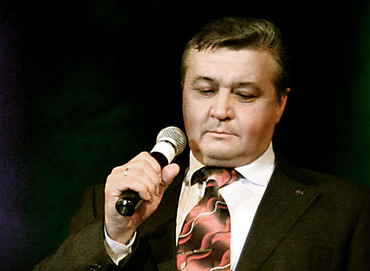 But on implication the palm this evening (if such competition, of course, was held) would be received by the CEO «CHSZ» Ilya Gorn ( «big, beautiful, real Horn» , as the leader told). It beautifully and sincerely ripely «Everything is illusive in this world storming».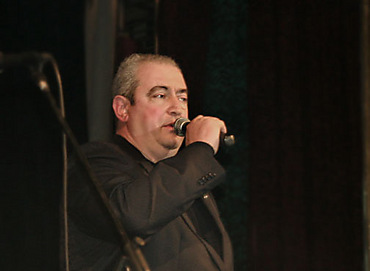 In his lips it sounded very significantly:
«Than I value, than I risk on light? Instant one, only instant one...».
Eh, if Ilya Gershevich built the ships also well as sings...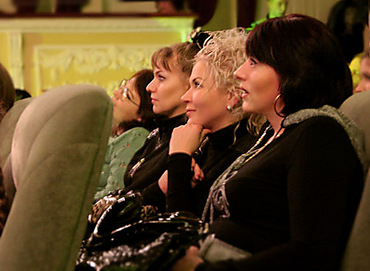 And finally - about white, without which in our city, as without water.
Vladimir Chaika together with the leader of evening Oleg Dyachenko sang about a white sail, which where - that there, over us. The last word is remembered, as we know.
Untold was one: and what, actually, the city children's hospital No. 2 will receive from this charitable evening?