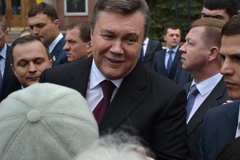 After visit of open company «Everi» , GP «The delta - the pilot» and the Center of children's orthopedics and rehabilitation in Nikolaev the President of Ukraine Victor Yanukovych together with ministers Tabachnik, Royal, Vilkul and others arrived under the building of the Nikolaev regional public administration to meeting of Party of Regions.
As soon as the train of the head of state approached the area, in a microphone declared: «Let's show to Victor Fedorovich the Nikolaev hospitality» , then full visitors from regions of the Nikolaev area people the area began to chant «Yanukovych!».
To be fair, it should be noted that for today in Nikolaev the Party of Regions, perhaps is the only political force which can mobilize the electorate with such ease.
The president, in turn, awarded gathered with opportunity to touch him–with employees of district administrations, teachers, doctors, the staff of the municipal enterprises which were standing in the forefront and not fighting nearly among themselves for the right to become closer to the head of state, the staff of Management of the state protection couldn't consult even. Nevertheless, supporters of Party of Regions remained are happy with communication with Victor Yanukovych. So, one of women began to complain to the president of nonpayment of grants to Chernobyl veterans, on what the guarantor Konstitutsii answered: «Everything will be normal, you can be quiet».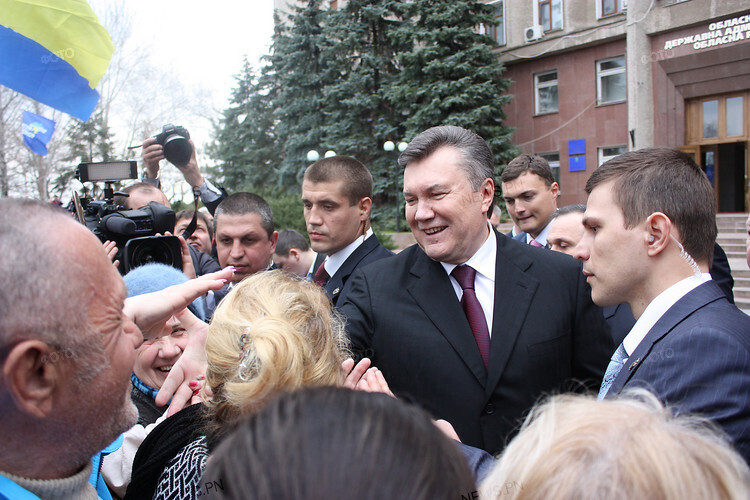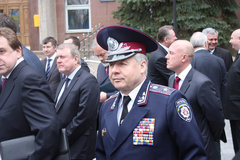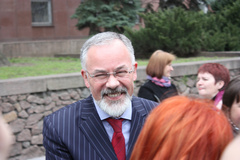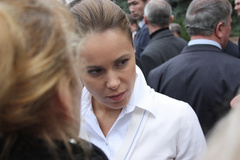 People in reply to Victor Yanukovych stated the pleasure from a meeting with it, said that they love it and trust in Party of Regions.
With those who couldn't touch the President, the Minister of Education Dmitry Tabachnik and the minister of social policy Natalya Korolevskaya who even gave the chance to people to be photographed with them communicated.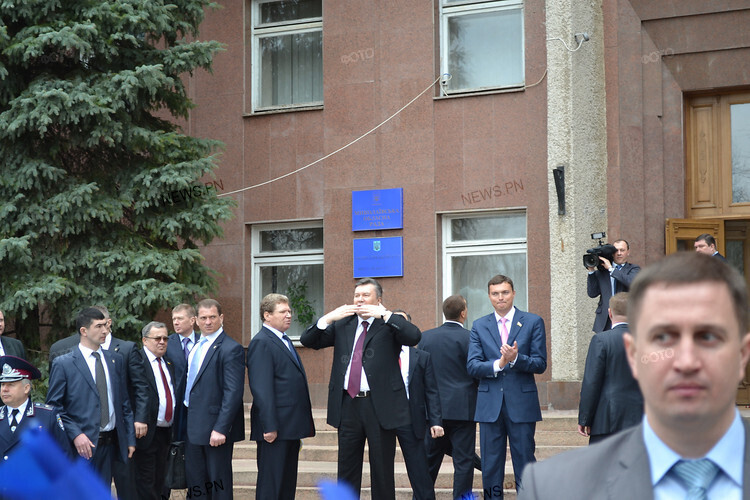 Having bypassed around people Victor Yanukovych rose by steps of the building of the regional state administration and I began to send to the supporters air kisses.