Early in the morning on December 26 at the building of the Executive Committee of the City Soviet of People's Deputies keys from new abnormally - the saving car and the boat on the airbag emergency it is mountain - the saving group "MARS" was transferred by the mayor Vladimir Chaika. These new things which were acquired for 1 million UAH allocated from the city budget) "marsovets" for a long time needed.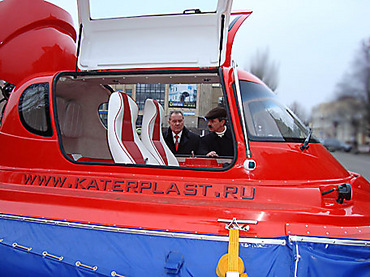 According to the chief of a municipal government concerning an emergency and civil protection of the population Alexander Gerasimeni, this equipment was acquired within the city program of the prevention and the emergency response, operating till 2010.

New abnormally - the saving car worth 0,5 million UAH can lift weights, split up concrete, cut metal, work in hostile chemical environment. It is made on the Gazelles base, and "stuffing" (equipment) the import. The new boat on the airbag with the remarkable name "Pegasus" worth 490 thousand UAH is more universal, than an aero speedboat available for rescuers, - it gathers on water speed from 50 to 90 km/h, can go on water, snow, ice, the marshland and soil. However, this equipment which today rescuers so rejoiced, - not panacea: elevators, manipulators, means of protection for work in hostile chemical environment are very necessary to rescuers.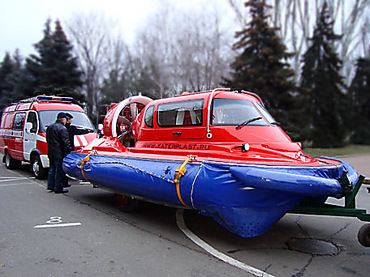 According to the mayor V. Chaika, today there is an attempt to take away the emergency from the city is mountain - saving group which was transferred under jurisdiction of a municipal government about questions emergency in 2001. How it was difficult, the mayor told, and our group received the feasible help and contained more at the expense of means of the city budget, the technical park, etc. was updated. Therefore the city authorities will do everything possible that and further "MARS" remained city "fighting" unit.