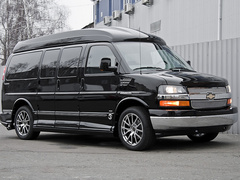 Car «Chevrolet Express Explorer Limited SE» , on which the President of Ukraine Victor Yanukovych moves it is necessary in the secondary market more than 1 million hryvnias.
So, on a popular Ukrainian site on car sale «avtobazar.ua» this minivan is offered to be got for 1 million 21 thousand 905 hryvnias. Thus presidential car–the best of a series «Chevrolet Express». In salon finishing is executed from a tree and skin, inside there is an on-board computer, the TV, players, the sensor of light, a rain, heating of seats, the power steering, the conditioner, the hatch, cruise - control, electric adjustment of seats and another.
Cheaper option of the similar comfortable minibus on a site «auto.ria.ua» suggest to get for 879 thousand 230 hryvnias.
We will note that two last visits to Nikolaev, on September 21, 2012 and on April 11, 2013, Victor Yanukovych made on this car. Last Thursday the train of the President of Ukraine totaled 17 cars.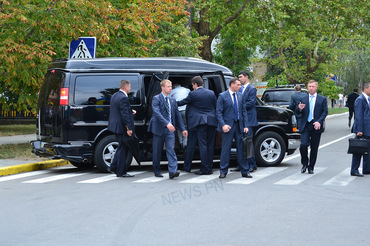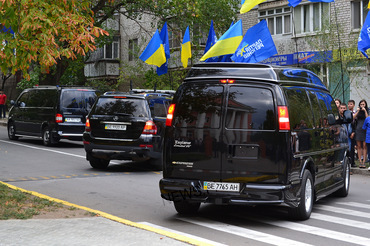 We will remind as earlier it was reported, in Nikolaev before Victor Yanukovych's arrival housing and communal services some days repaired roads , on which passed a route of a trip of the president around the city.